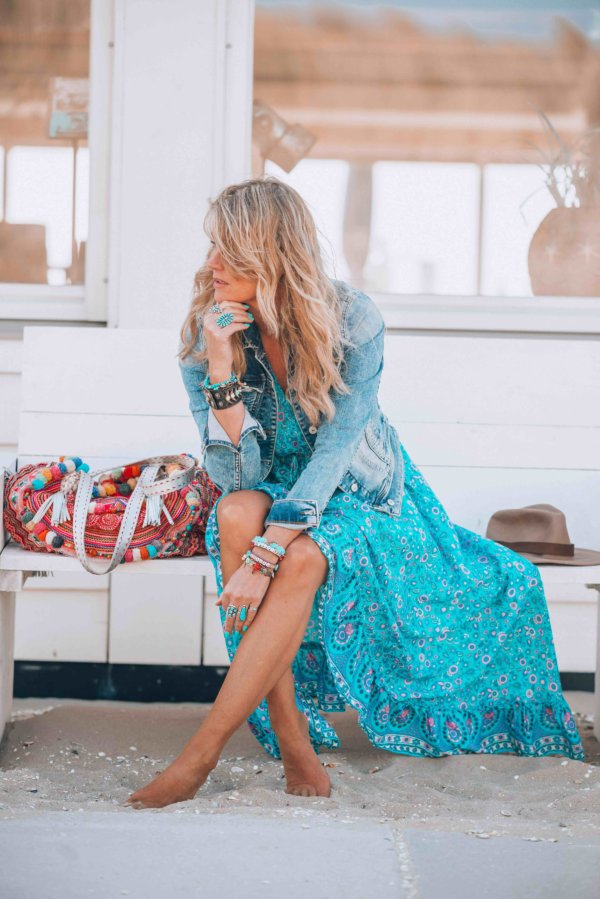 Hi there!
Sandy toes, ocean views, and sun-kissed skin. Guess what?! It's almost summer!!! Since this month we are able to go back to the beach again and I couldn't be happier! Restaurants are allowed to open again and sunbeds are spread out on the beach. Although many rules are still in force it does feel like life is getting back to normal just a little bit more.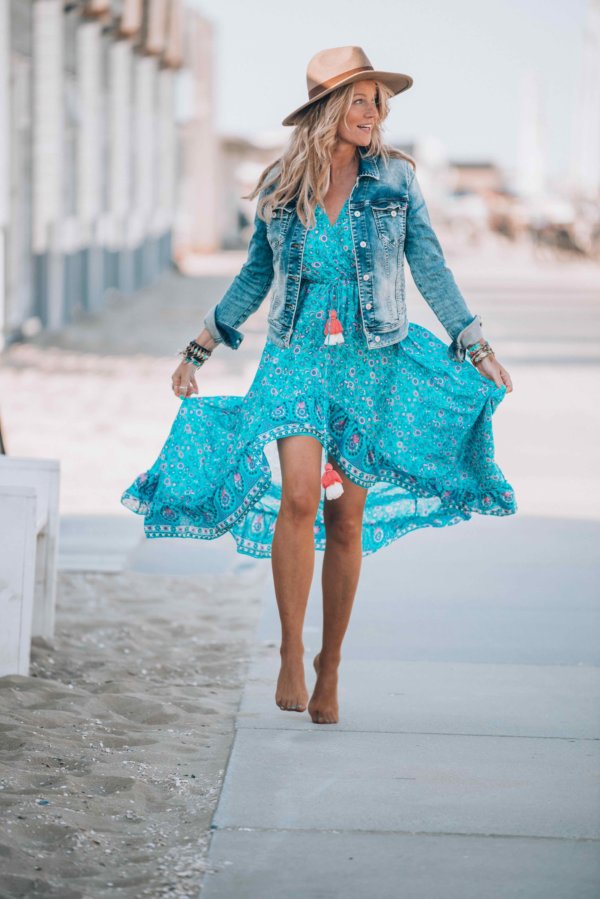 wearing: turquoise bohemian maxi dress by Ibizatrendy | jeans jacket by LTB | bag from Etsy & boots by El Vaquero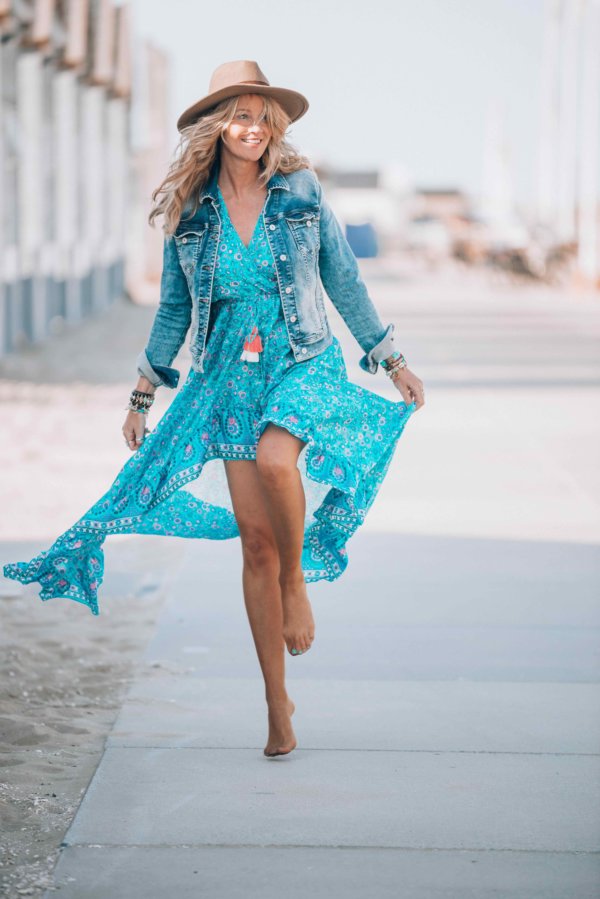 Beach owners were busy setting up their beach homes, the smell of paint was still in the air and the happy vibes of restaurants preparing for the sunny days ahead were oozing. It's like we are being lifted from a few very dark and silent months and dropped off in a better future. And what better way to celebrate than at the beach?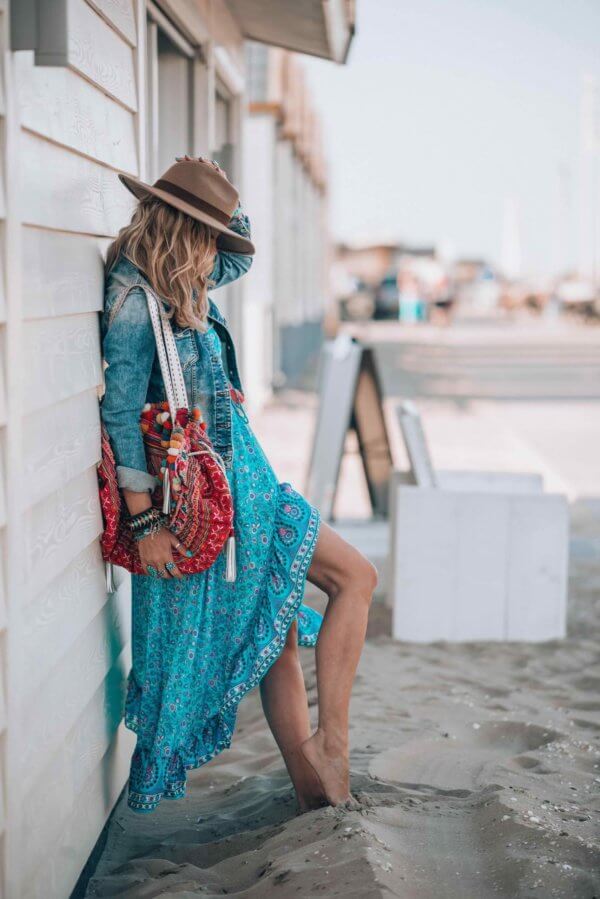 I asked my Instagram husband to do a quick shoot on the beach wearing this beautiful turquoise bohemian maxi dress. I've been living in this dress with every sunny change I get! It has become an absolute Summer favorite of mine. I paired it with a super-stretchy jeans jacket as the evenings are still very crispy here. Well to be honest I wear this jeans jacket with almost all my dresses.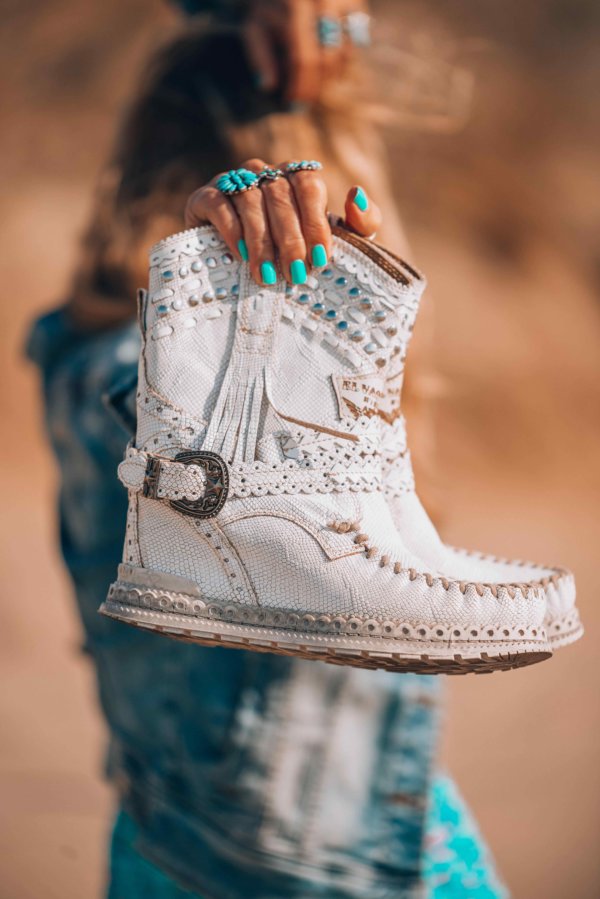 Although I brought these gorgeous boots to the beach I just couldn't resist feeling the sand under my feet again. Maybe it's just me but getting out of quarantine feels like you are experiencing everything for the first time again. It just makes me feel very grateful.
Yara studded wedge boots by El Vaquero 
If you love bohemian style click here & here for more inspiration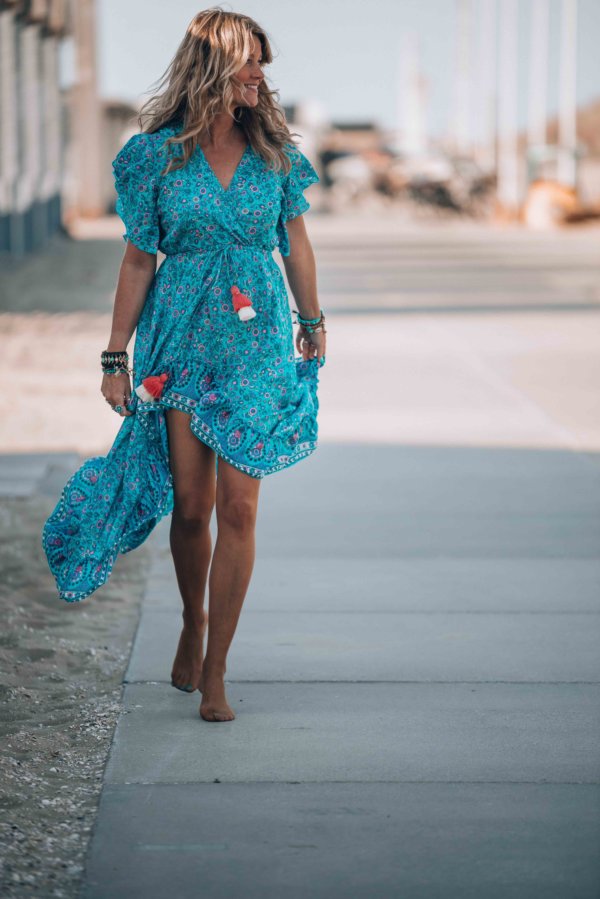 This evening and my love and I are going to a local restaurant for the first time in 2,5 months! I was one of the first to put in a reservation again and it almost feels like we are going on our first date.  Although I've really enjoyed the time we've had to spend at home, getting back to more social life is so exciting. Even a trip to the dentist last week made me wanna dress up and look my best!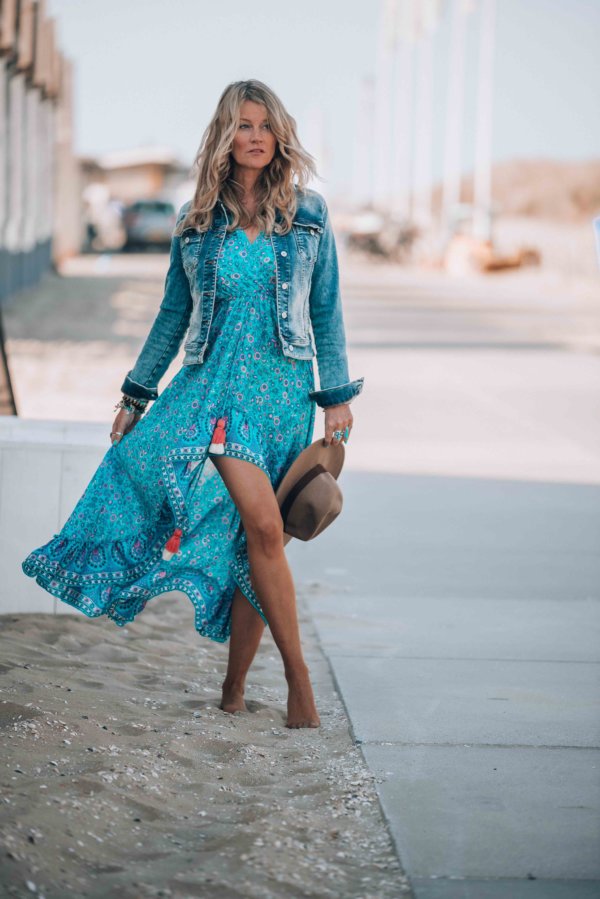 I hope you are enjoying a bit more freedom too. I hope you are able to go outside and soak up those rays of sunlight.
Sending you love & light
xoxo Yvon
P.S. BIG things are coming and I don't want you to miss it. Sign up for my newsletter today!!!