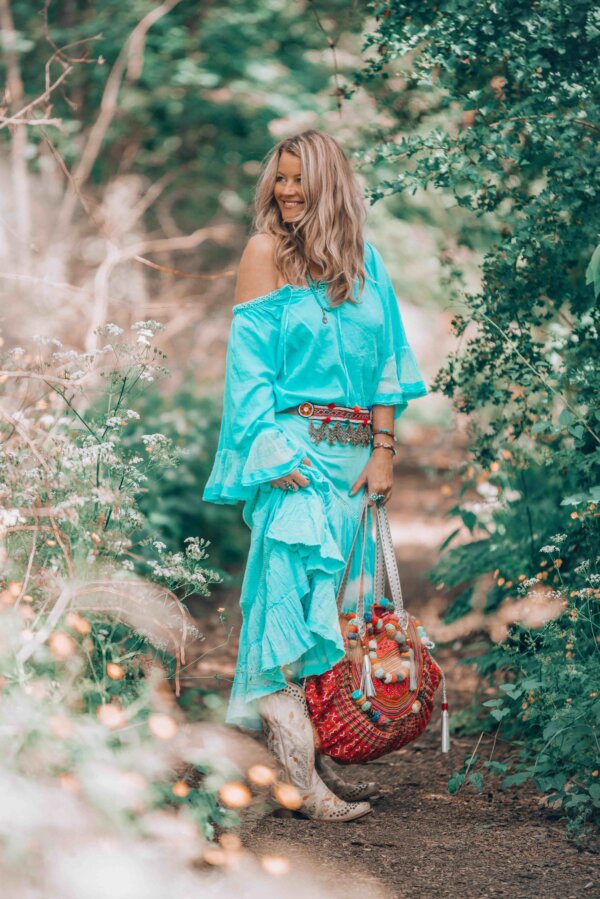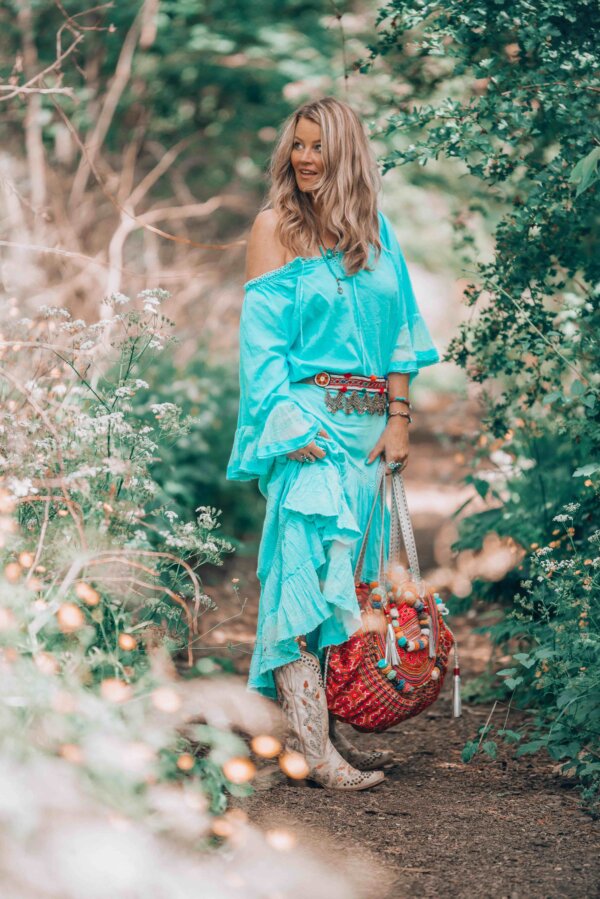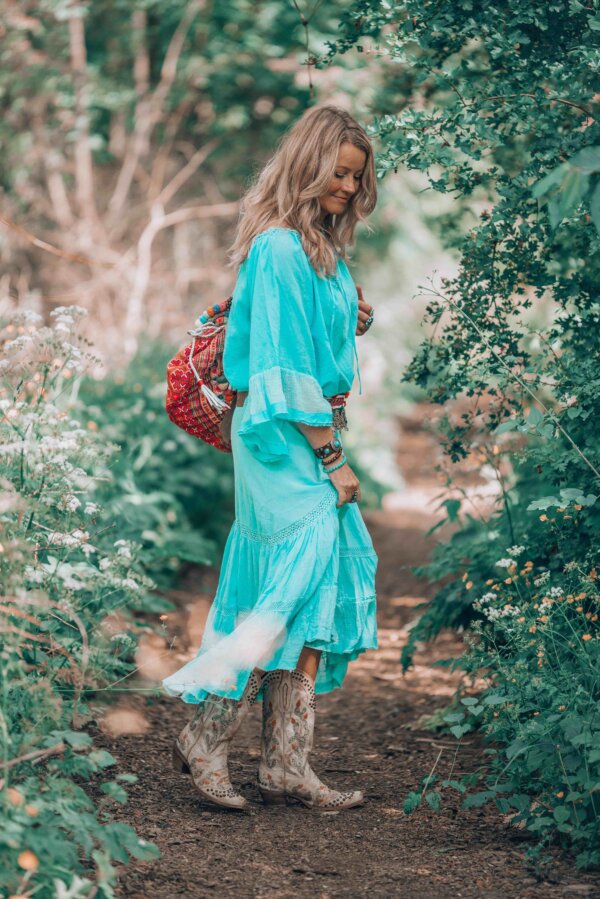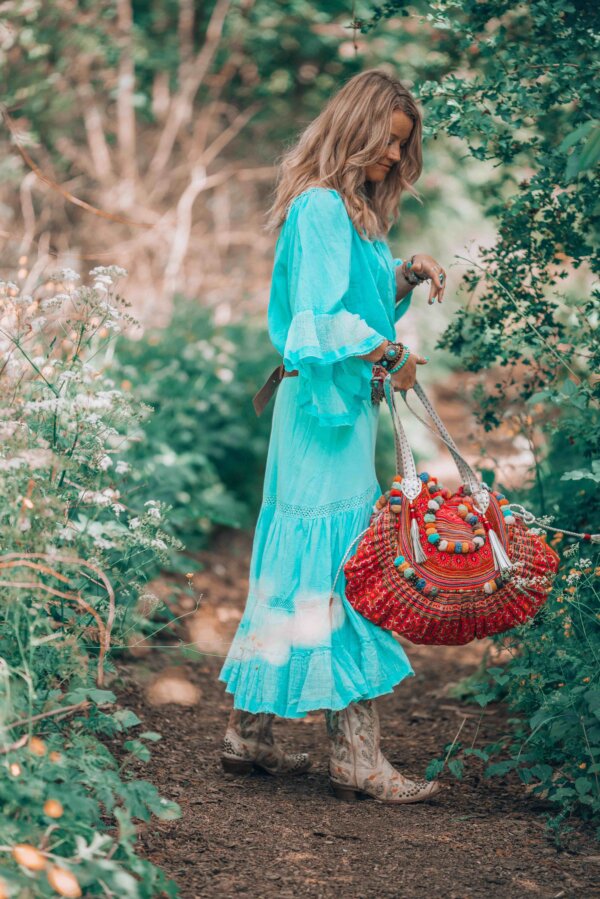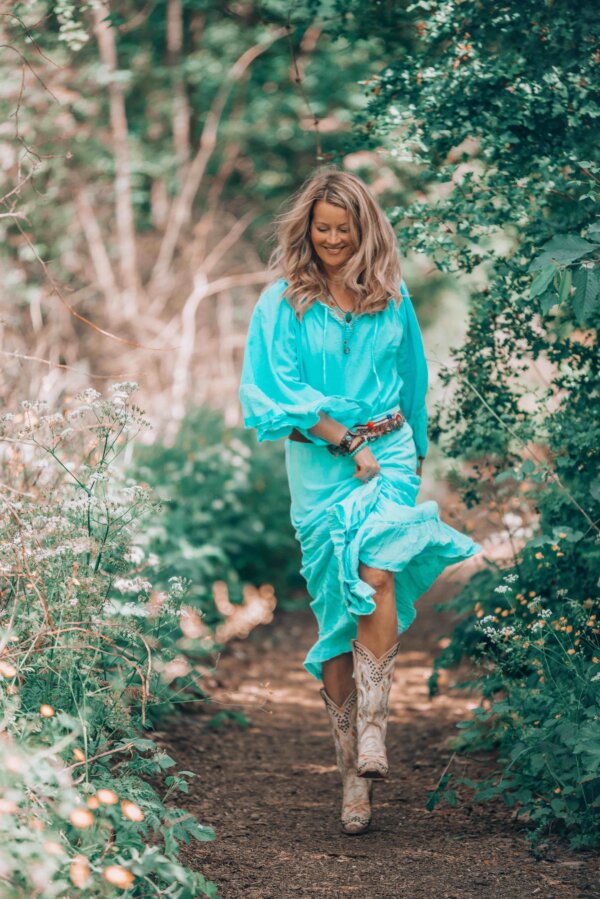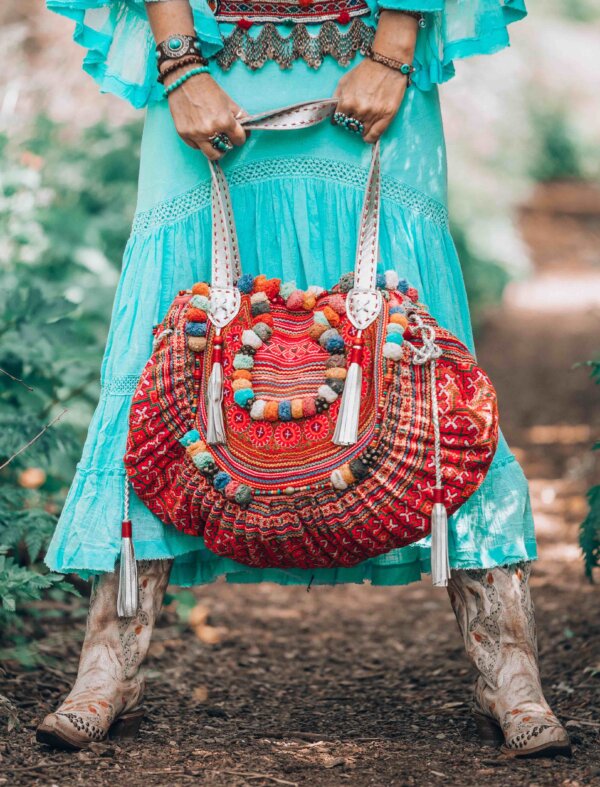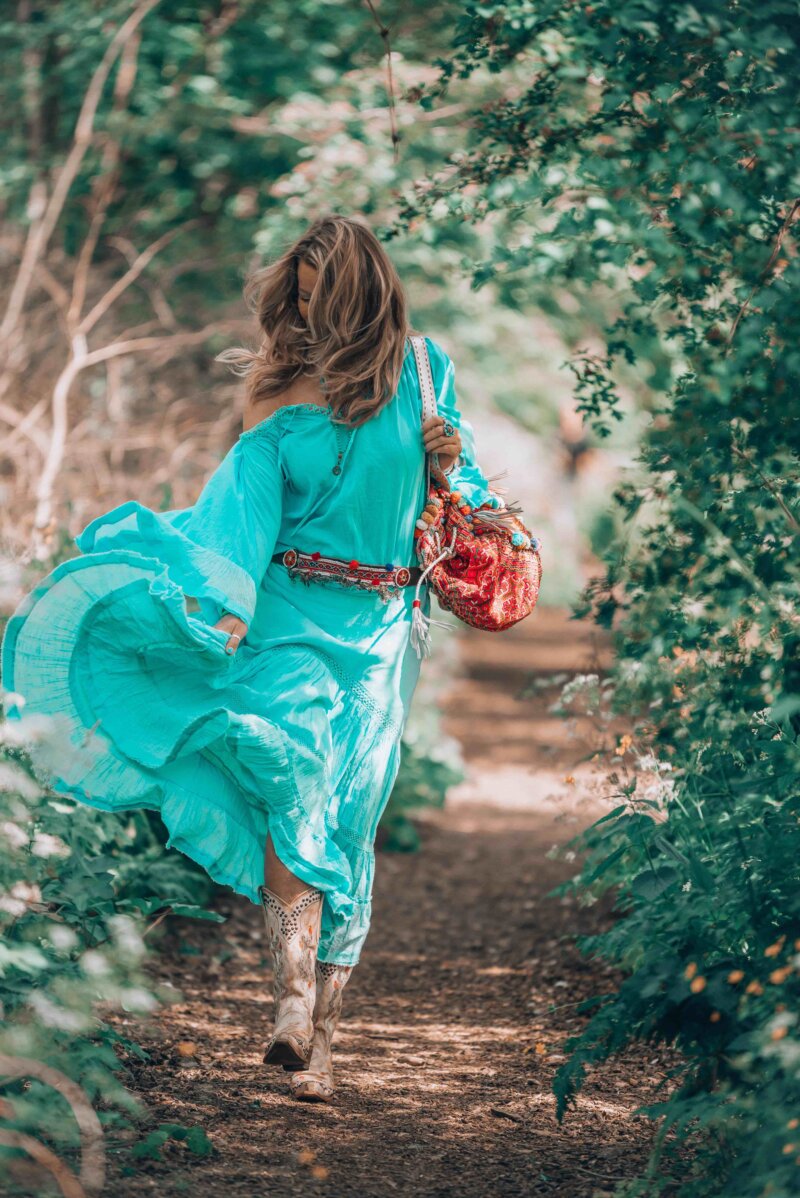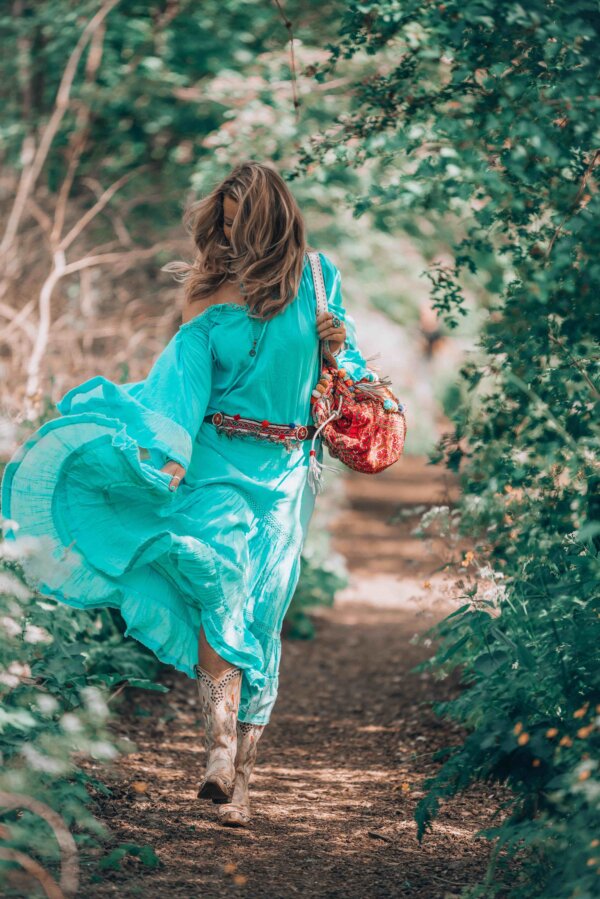 When summer is around the corner all you need is a turquoise outfit! No matter how you choose to style it, a long turquoise skirt is a surefire way to turn heads. The flowing fabric and vibrant color will make you stand out from the crowd, and the relaxed fit will make you feel comfortable all day long.  If you are looking for a way to add a touch of bohemian style to your wardrobe, a long turquoise dress or maxi skirt is the way to go. For this look I styled it with my favourite cowboy boots. It's still a bit to cold here to wear flip-flops.
I found the bag on Las Dalias Hippie market in Ibiza. It's really a work of art and they are hard to find nowadays. If you are not going to Ibiza soon I added a shop link to Etsy below, but don't forget….this bags don't come cheap!
Hope you love my outfit. Drop me a comment below and let me know about your favourite color for summer!
I'm wearing:
Maxi gypsy skirt from IbizaMode
Correl boots (old)
With love & light,
Yvon