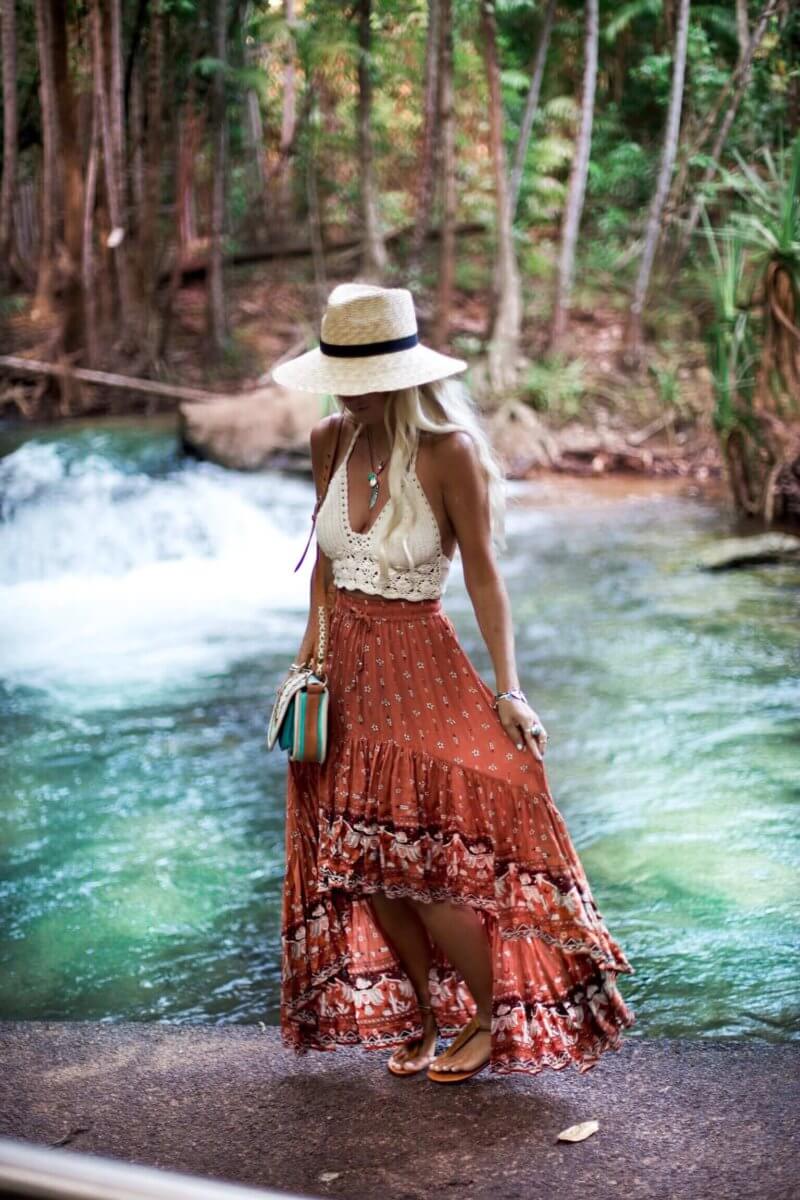 Like all bloggers, I have this One great girl that has been my inspiration and guru throughout my journey as Ibizabohogirl. Her name is Helen from Gypsylovinlight and it's about time I honored the queen of all boho queens with a blog! Read on to learn more about to get to know a little bit more about Helen.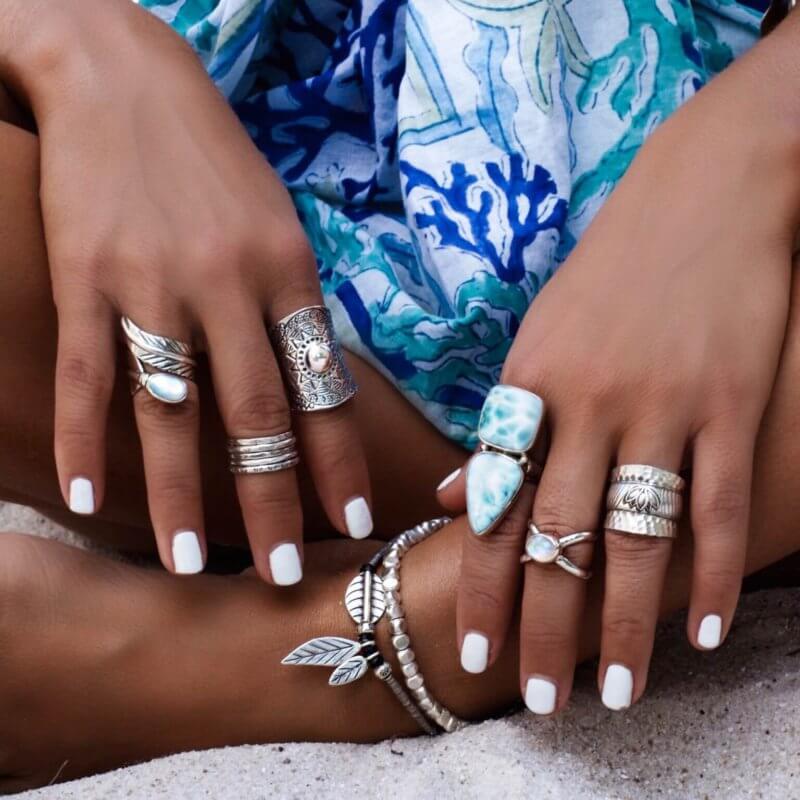 About Gypsylovinlight
This Australian born with Finnish roots girl has been dominating the boho scene for some time now. With her pictures all over Pinterest and her amazing hands dripping in accessories, it's hard not to love the sweet Helen. Covered in the most vibrant turquoise and silver rings with her feet always touching the warm sands this girl is living the true boho dream. Her blonde mermaid locks and sun-kissed skin make her beauty just ooze through all the pics.
Over the years Helen has created her own unique style and with her bold and hippie-chic look, she has attracted many of the great boho brands to work with her. Spell Designs, FreePeople, Kivari, and Embella Designs to name a few. But maybe most important; Helen is also the mother of two beautiful kids that keep her grounded and a gorgeous American husband Bobby who makes those beautiful pictures of her.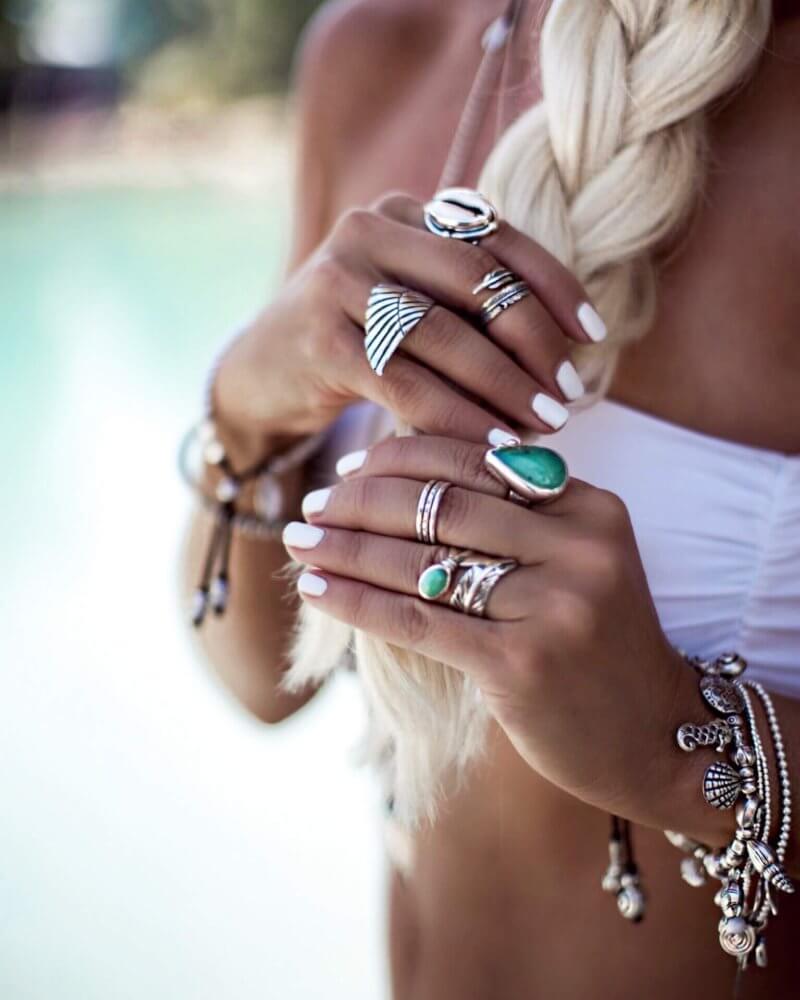 Love who you are and love what you do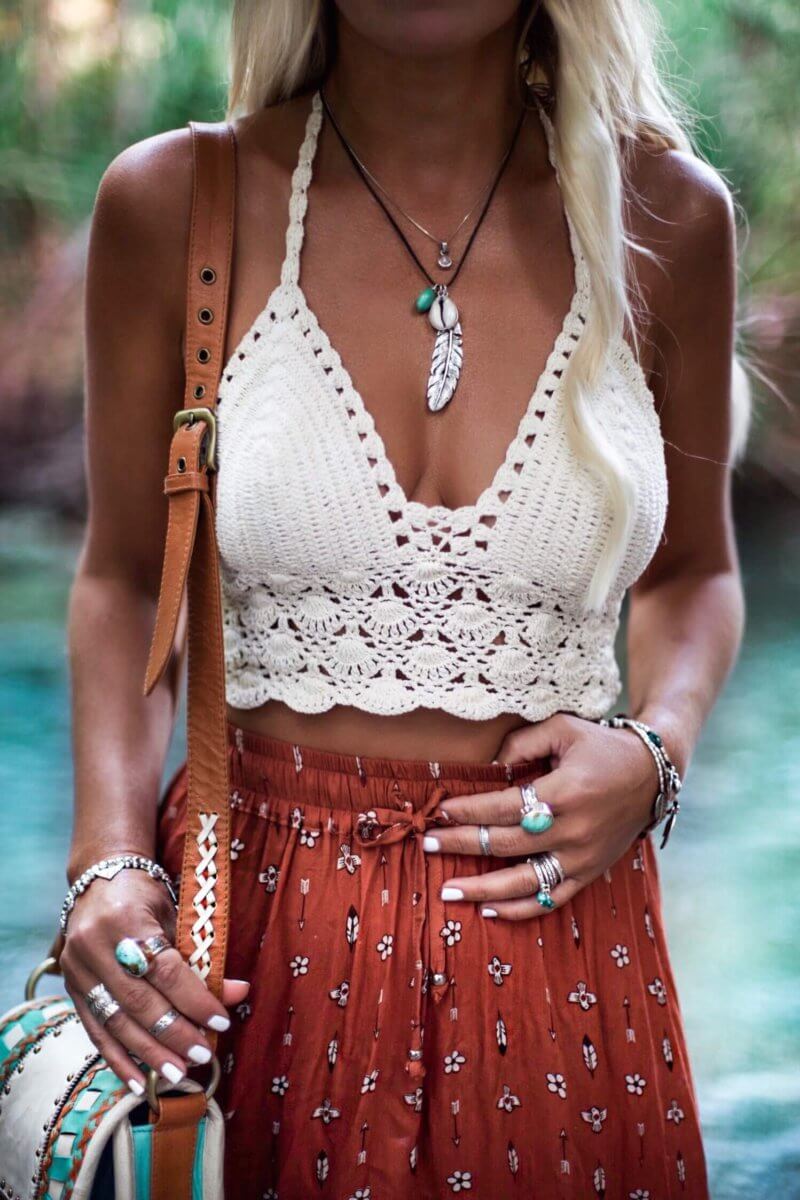 Before Gypsylovinlight
Prior to creating GypsyLovinLight, Helen spent more than 15 years of her life working as a biomedical naturopath and healer. She specialized in working with children with autism spectrum disorders. After a successful and rewarding career, Helen decided to journey back to her creative roots and take a leap of faith and follow her heart. Another great example that following your true self and listening to your passion is the pathway to pure happiness!  
Learn more about Gysplovinlight and her journey to becoming her real self here. 
I hope you liked this blog about Gypsylovinlight. Do you understand now why I'm such a great fan of Helen and her style? Tell me! Who is your greatest inspiration?
Be sure to follow more on Helen on Instagram, Facebook, and her Blog!
And don't forget that she has her own shop on her blog where you can buy all her gorgeous rings, necklaces, flash tats and much more!
With love & light,
Yvon
ps: don't forget to sign up for my weekly newsletter with all the latest in boho!