Hi, lovelies! Today's blog is not about another great boho brand, but about this beautiful bohemian blogger, I deeply admire and who I've been following for many years. The talented and super sweet Celine from Switzerland. I met Celine through her boho jewelry brand BeBoho when I just started out as Ibizabohogirl and we both share the same passion for hippie-chic clothes and boho style jewelry. Time to meet the fabulous Celine!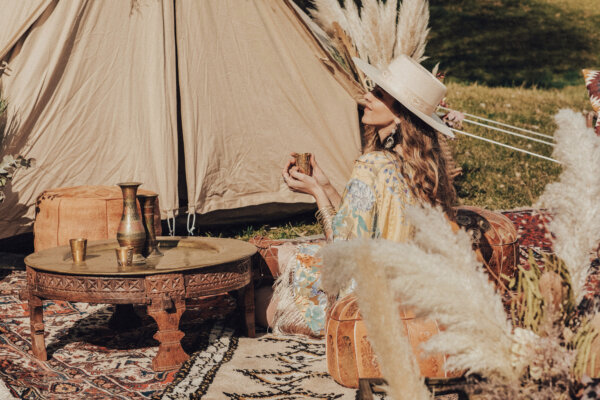 About Celine
Celine is a 35-year-old Swiss girl, completely passionate about the bohemian world since she was a little child. She started her professional career in the media world, hosting radio and TV shows for about 8 years. In 2013 and after having worked as a journalist in a successful Swiss magazine for 2 years, she decided to quit and to start working for herself. At the age of 28, she created her very own bohemian jewelry brand called BeBoho.com. Influenced by Australian brands like Spell Designs and Arnhem Clothing, who were also just starting out at that time, she started one of the very first boho jewelry brands in Switzerland!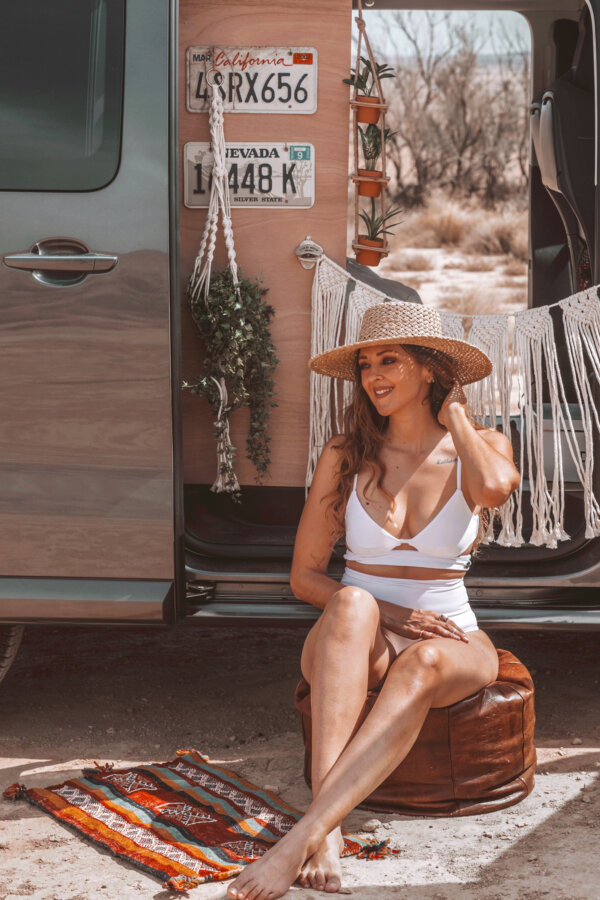 BeBoho brings me so much joy and a real experience in the self-employed and entrepreneurial World 
Missing writing, she felt the need to express herself again especially after her father sadly passed away in 2016. Wanting to write about her boho world, the way she sees and feels life, she launched her blog LaVieBoheme in that same year. Through this blog, through her brand BeBoho, and through her Instagram, she wants to share her values and her vision of life with the world. Unlike many other bloggers Celines wants to inspire people by showing the real side of her and by staying authentic in this crazy world and she has grown her tribe of very loyal boho women worldwide.  Not being afraid to speak about her insecurities, not hiding or playing a game of perfections is maybe why she is adored so much. That, and her love for bohemian fashion and jewelry of course!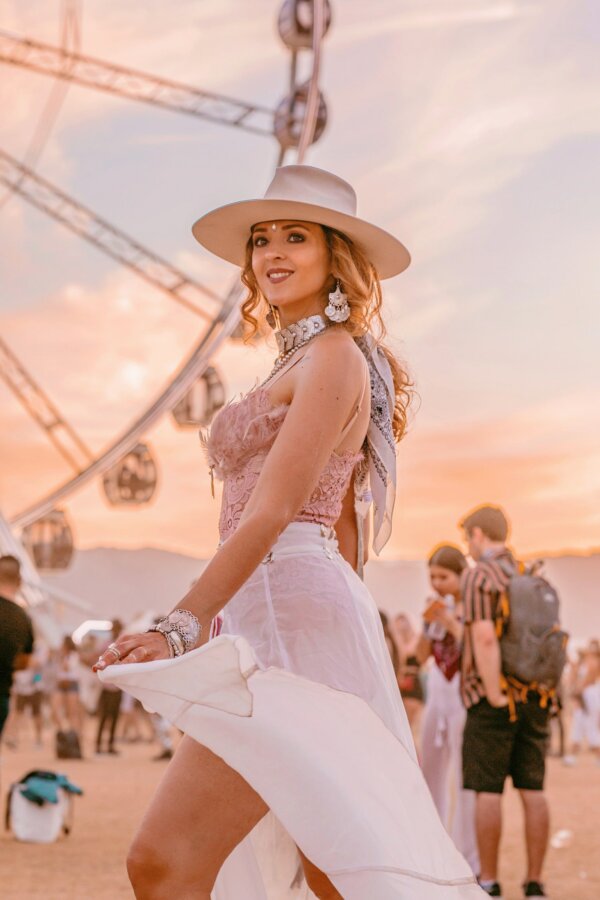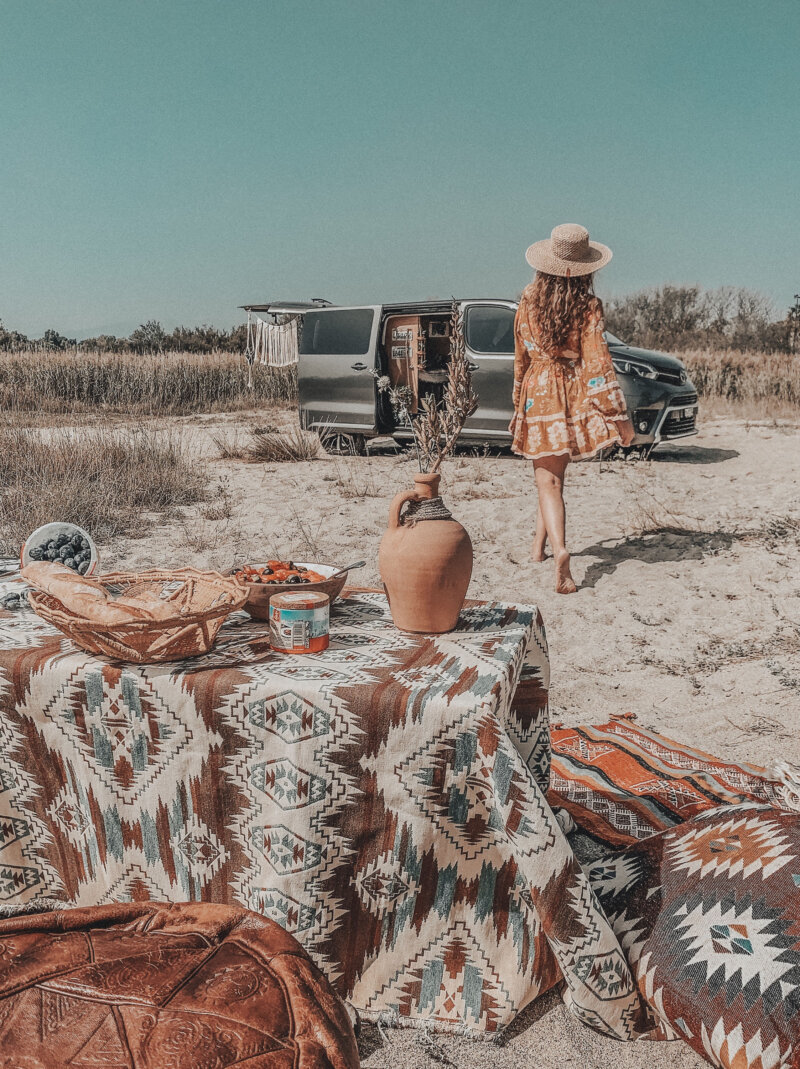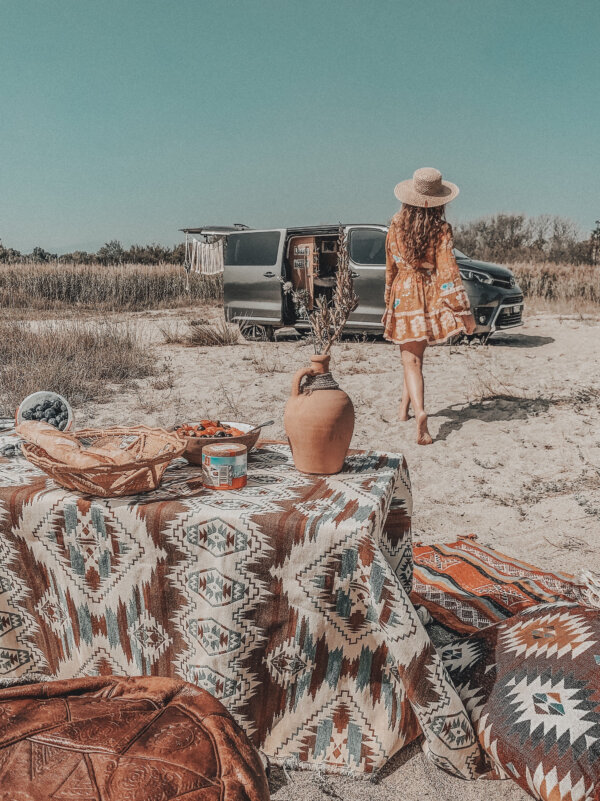 Why should we hide and play a game of perfection and lies?

California Dreaming
Celine's home base is Switzerland but you can also find her in the hills of Los Angeles where she spends at least 3 months a year. "This city inspires me in a way I couldn't describe. I also spend a lot of time in the desert of California or Arizona. I have found myself there. LA and the desert make me grow and teach me more than I can hope. This area of the World seems to be completely aligned with my stars…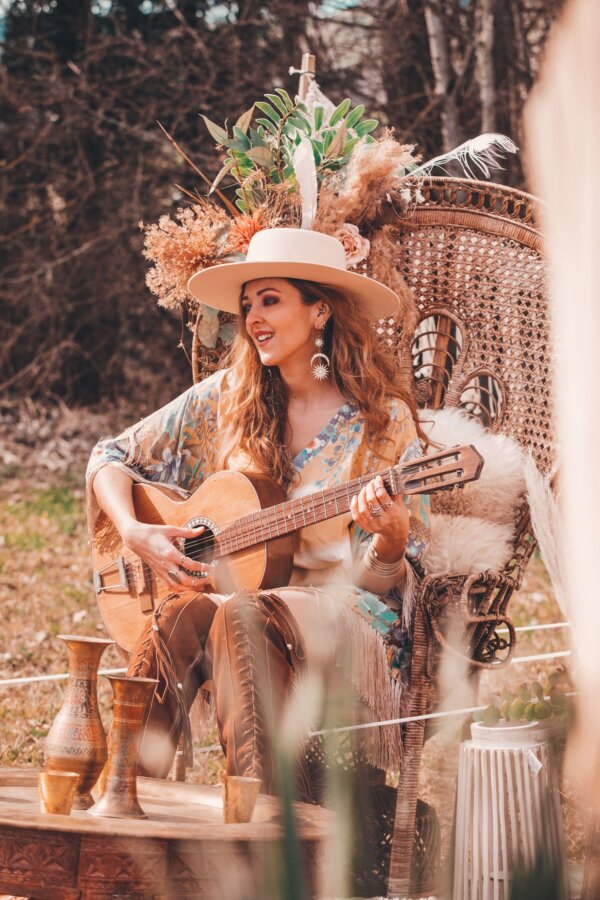 It is also in LA where she started to write her first book!  A wanderlust book on bohemian lifestyle, boho fashion, and lots of home decor. Also, her VanLife will be shared in this book. If you can't find Celine in the Swiss mountains she is probably traveling the world with her beautiful husband in their cute boho van! (picture below)  Of course, her book will contain loads of her traveling stories, spirituality, and life lessons.  The release date follows ASAP.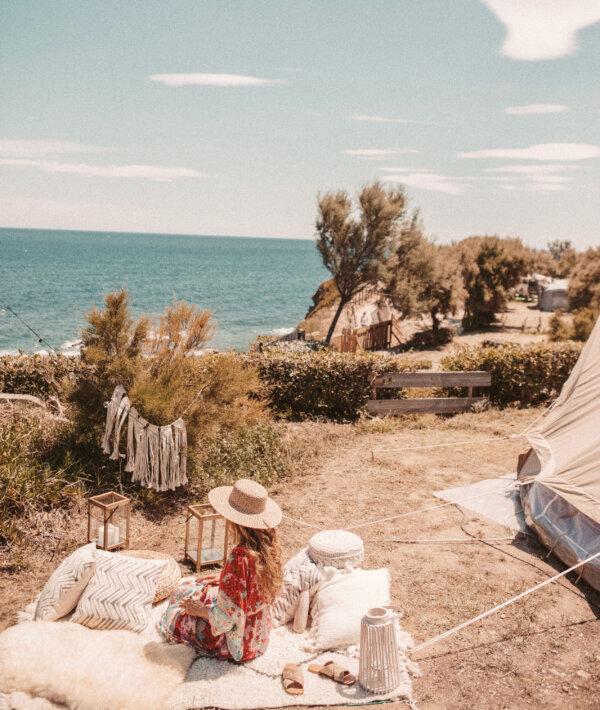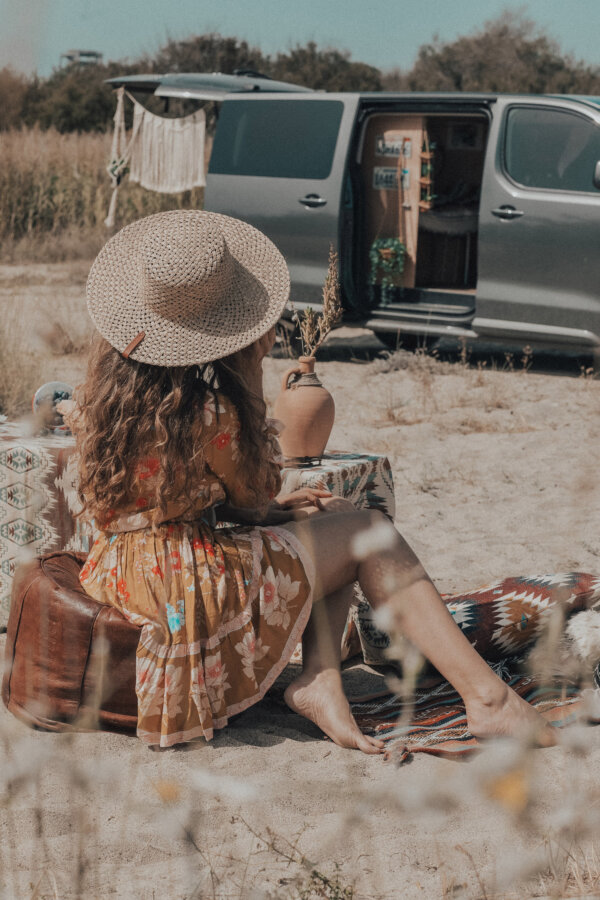 EVERYTHING is possible and achievable
Ambitious, positive, and deeply idealistic, she decided to organize her very first boho event in Switzerland in the summer of last year. Celine ended up organizing 4 totally sold-out events in which not only her followers but also people who didn't even know her yet came to see. From participating in boho workshops, styling advice, and activities till ending the day in a  joined boho cinema session under the stars! I wish I could have been there! Celine decorated and styled each of these events herself transforming barns and castles into a bohemian dream wonderland. Her next event is already in the making.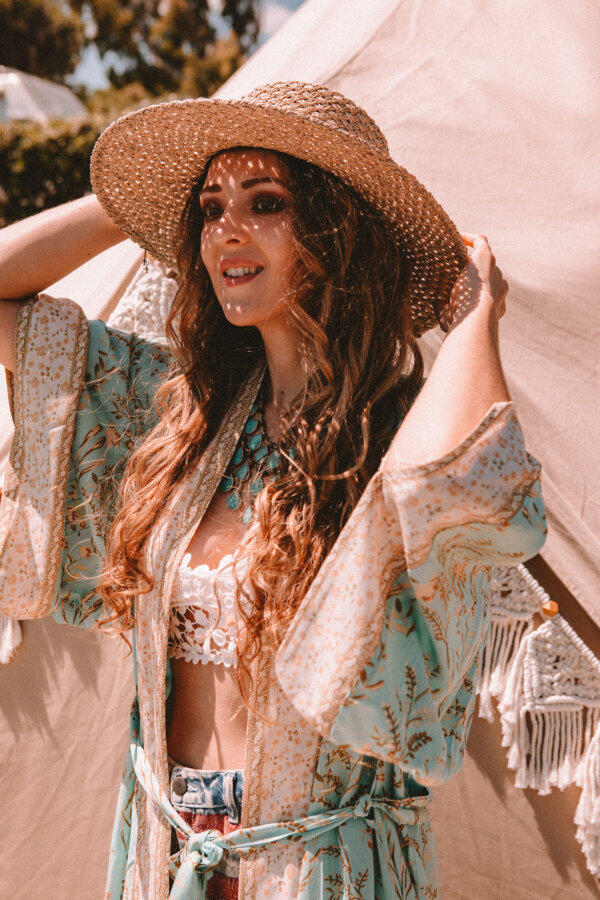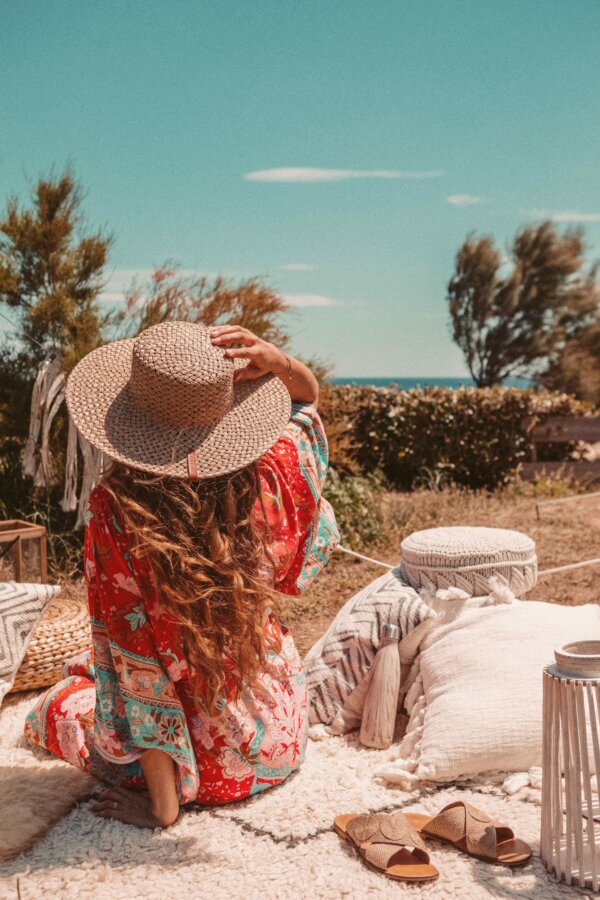 Where will you find this beautiful boho blogger in a few years?
After publishing her first book and organizing more bohemian events Celines would love to fully embrace her digital nomad life with her cute husband. Always hungry for more travel and making beautiful memories I wouldn't be surprised to see the two of them driving around Spain or the hippie island of Ibiza. Keep your eyes out for this girl!
You can follow Celine on Instagram, her blog and shop her jewelry here. 
Hope you enjoyed this special on a new blogger in the spotlight. If you have another bohemian blogger you love and admire you would love me to write about please let me know and drop a comment below!
With love, Yvon
ps: don't forget to sign up for our not so weekly newsletter and get all the latest news in boho world