Most asked question: Where to find those super cute Penny Lane coats? These fab coats will give any outfit that 70s vibe we all love so much.  I often buy them second-hand in a vintage store, but you need to have a bit of good luck to find the right size and shape.  And I totally understand not everybody has time to run around to go looking in vintage stores.
That's why I made a list for you with the best stores to find your penny lane coat. You can simply order your coat online without all the trouble! So without further ado… meet the best stores!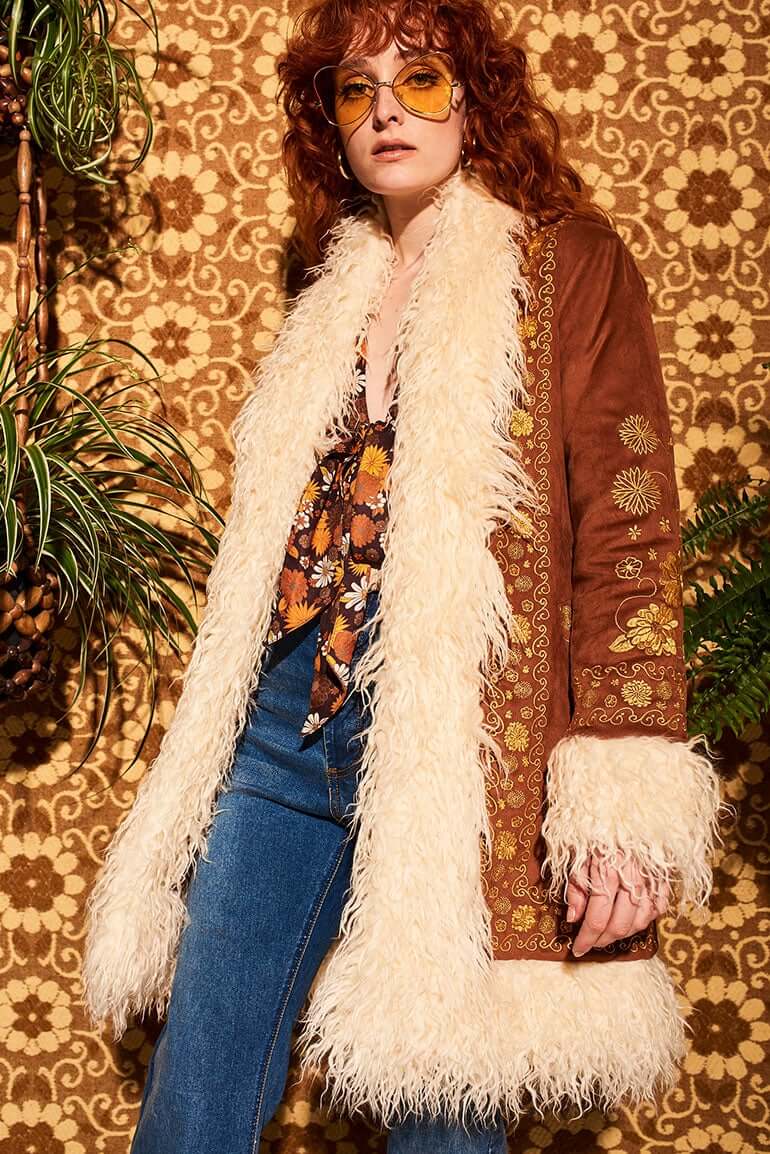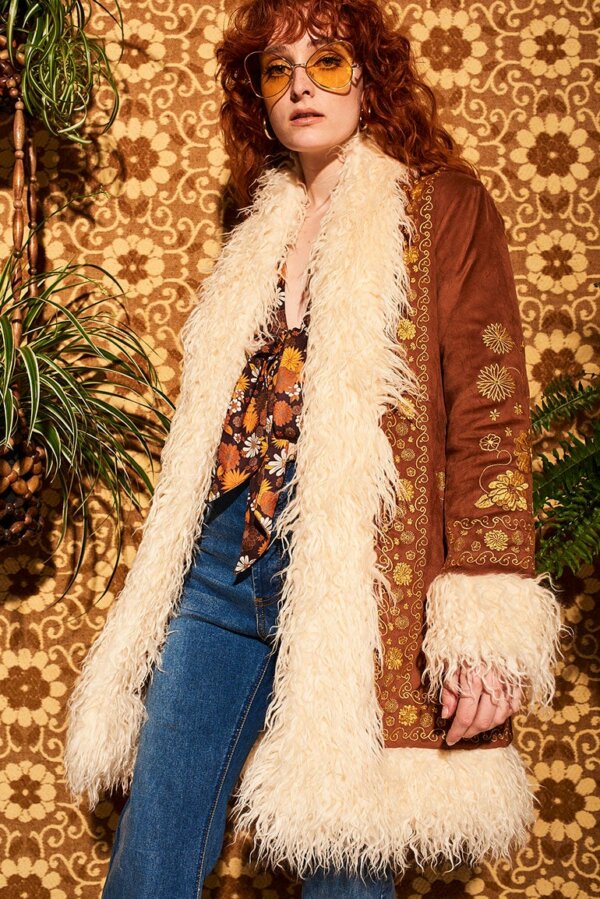 This store always holds a few styles in their collection. From deep dark brown to soft baby blue. With cute flowers or heart-shaped embroidery. From cold winter days to chilly festival evenings this will be your go-to statement penny lane coat. Style it over any of your boho-chic dresses for a look fit for any 70s queen! The Hippie Shake ships from the UK. Click here to shop.
If you like to go for the real vintage you will love this shop. Beautiful old-school penny lane coats that really come from the 70s. You need to have a little luck with finding the right size, but they usually have several available. The sweet owner is always more than willing to help you find the right style. You can find them on Etsy. Shipping from the Netherlands.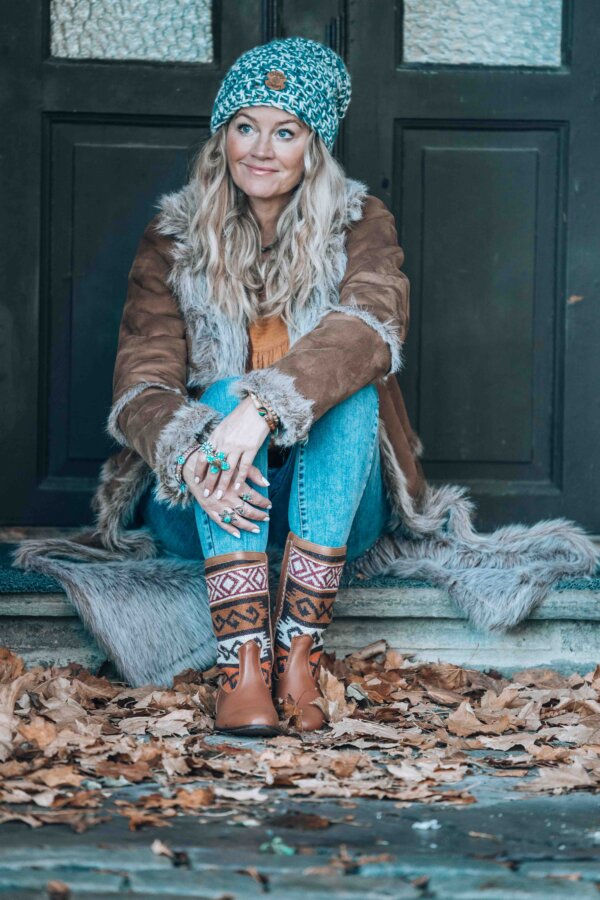 All the way from Australia! This great brand usually holds one or 2 penny lane coats in their winter collection. I think I bought one of my first coats from this brand. Their coats are made for the Australian weather so they are a little thinner than the heavier vintage coats which can be a great plus if you're not going through a very cold winter. Shop the collection of House of Skye here or check at The White Bohemian store for more.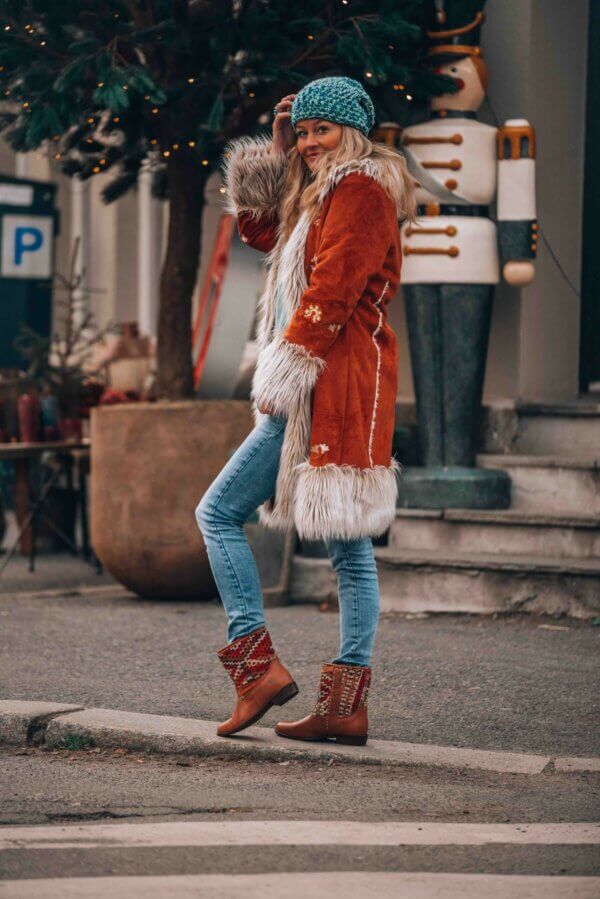 What would the boho fashion world be without Spell Designs? One of the bigger boho brands out there and luckily for us they add at least one penny lane coat to their collection every year. Keep your eye on their upcoming collection because they sell out in a heartbeat. Shipping from Australia and the US.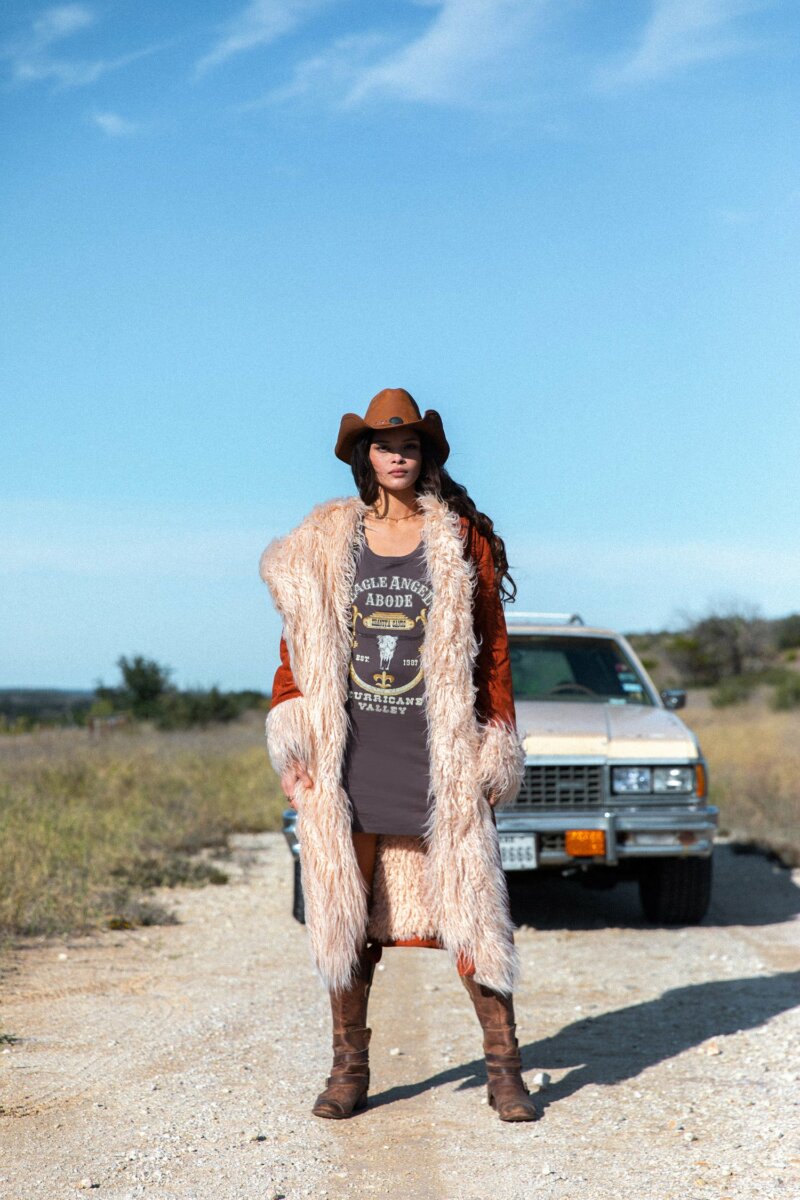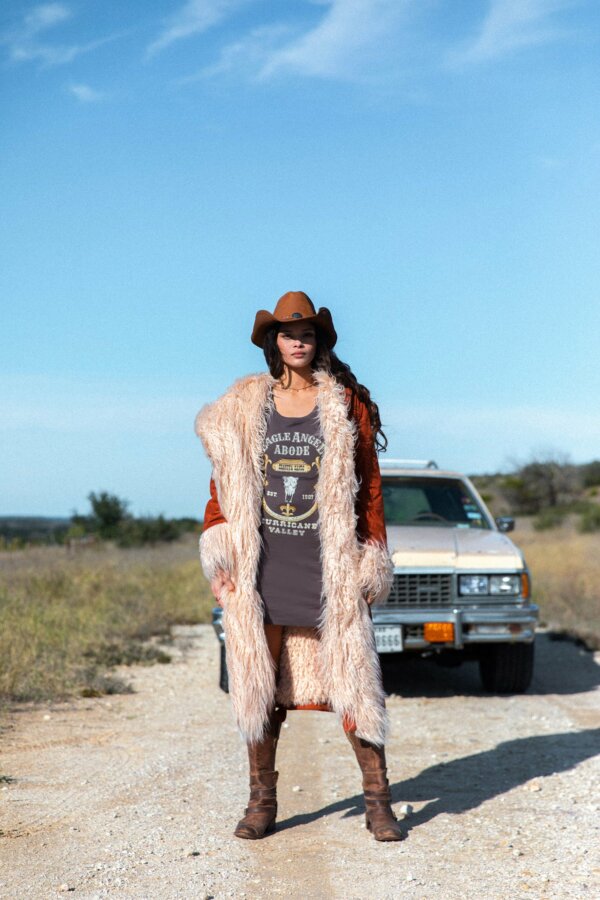 Another great brand from Down Under and also one of my favs! Their super soft faux suede coats are a collector's item! I was lucky enough to find one on sale and I never regret buying it. Again their coats are made for the Australian winter so for us Euro girls they are a perfect fit for autumn. Keep your eye on their collection here and move fast.
I hope this list will help you find your own penny lane coat and if you have other great brands to share please feel free to comment below!
With love & light,
Yvon