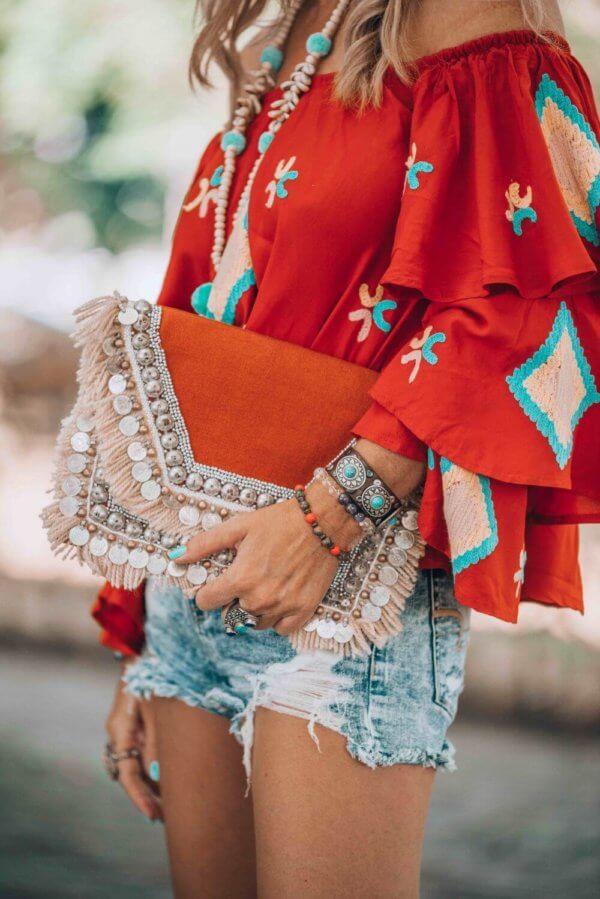 I got so many questions about this red bohemian blouse I decided to put some more pictures up. You don't see me wearing a lot of red, but I have to say this blouse is a real show stopper! What do you think? Yay or Nay? I usually shy away from this color but I have to admit I'm starting to wear more and more reds now!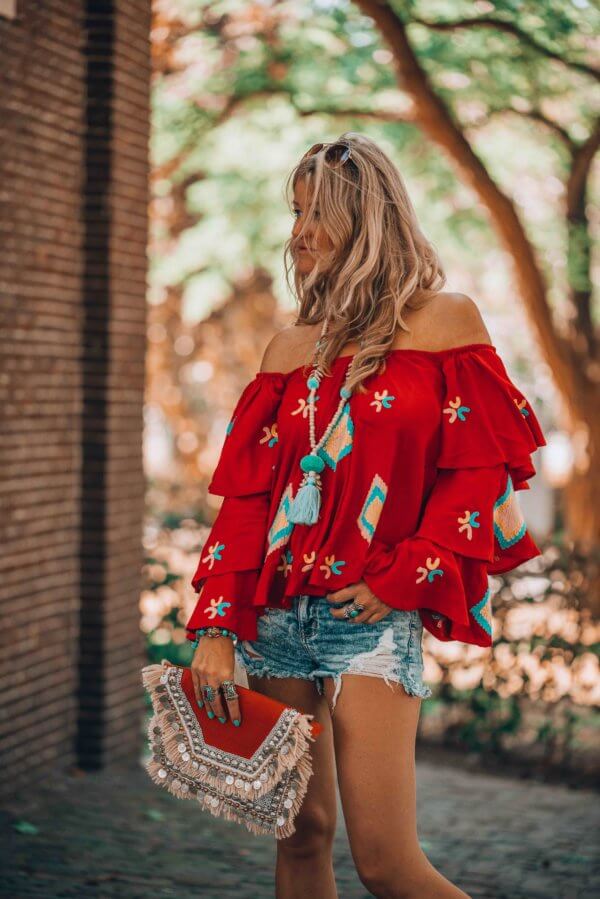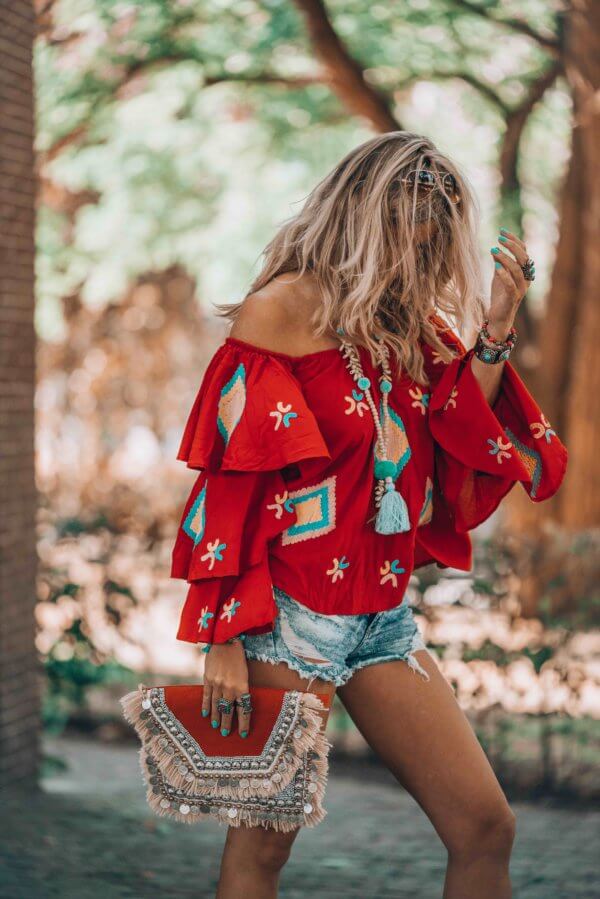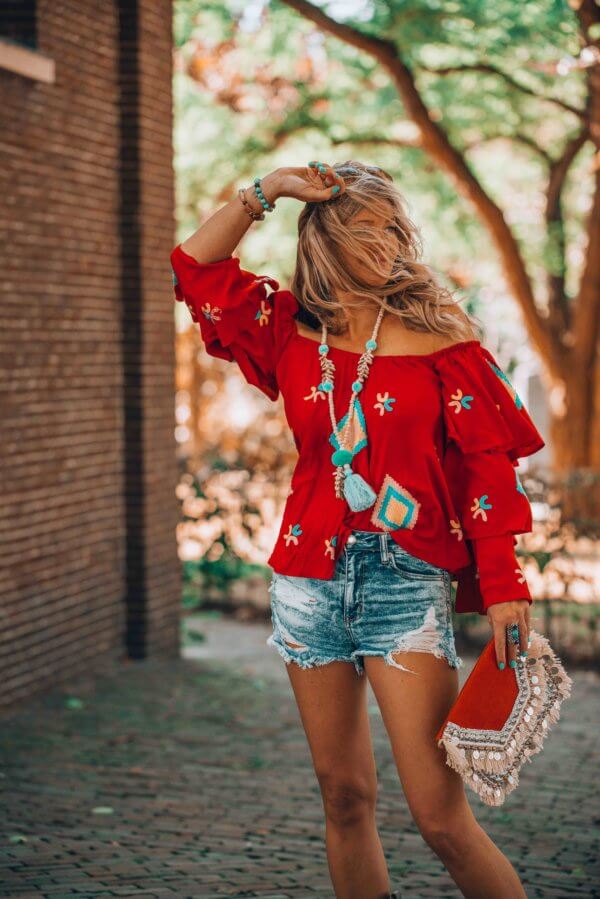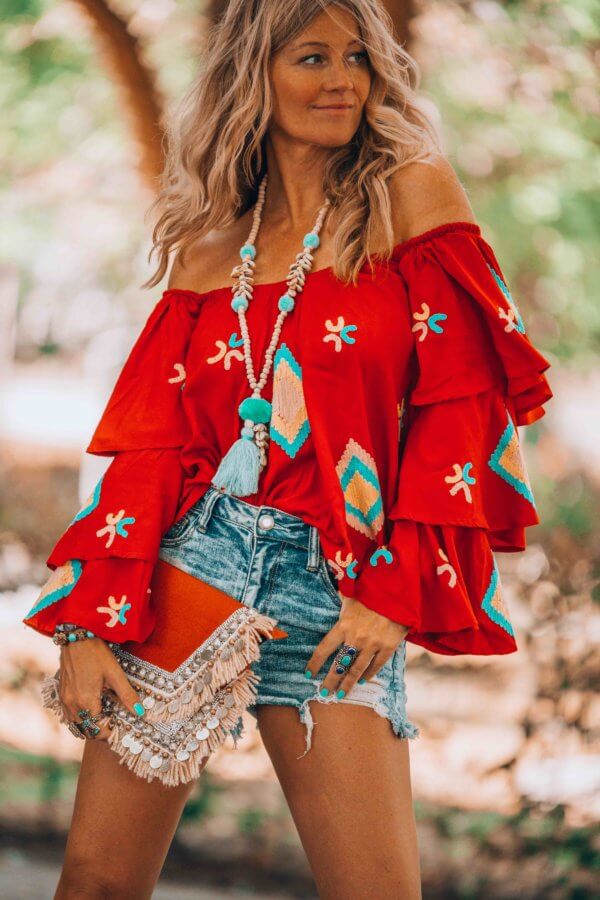 Don't forget to check out my other blog on the 11 most affordable boho brands!
For this look, I just added some worn down shorts and a pair of my favorite cowboy boots. What more do you need in summer?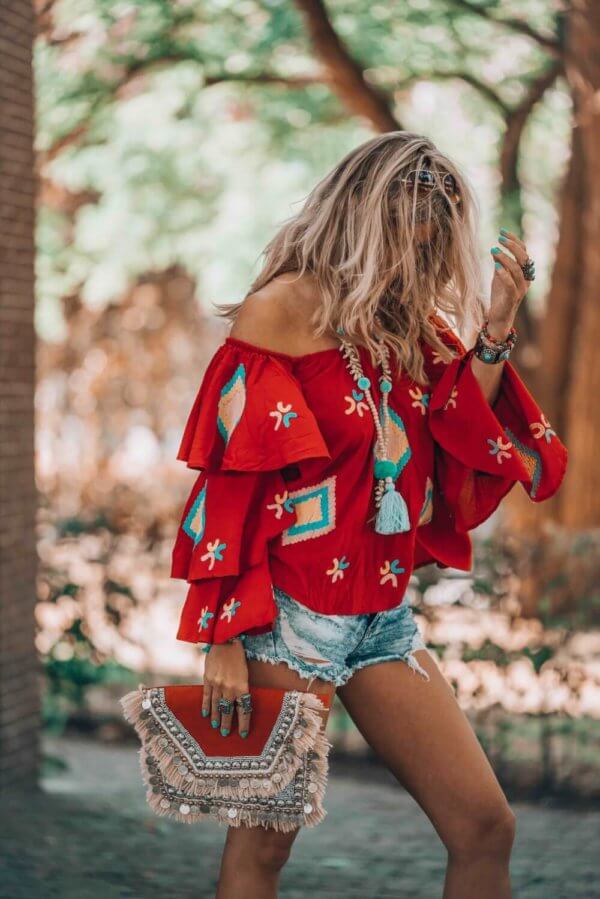 That red bohemian blouse that has got everybody talking
 Red blouse Turkana shop  | Coin clutch | Festival shorts
Have a beautiful day, sweeties!
xoxo Yvon
ps: don't forget to sign up for my weekly newsletter here to get all the latest in boho world.