I often get asked about the most affordable boho brands out there. Having a love for bohemian and hippie-chic clothes can easily break your bank account especially if you want to update your wardrobe every season. But where to shop for some nice brands that still sell quality? No, we're not talking about those big online webshops selling super cheap and fake styles(you will not find them on this list). So let's cut this story short and talk about the 11 most affordable boho brands I found for you that will keep you and your credit card smiling.
MY FAVORITE AFFORDABLE BOHO BRANDS
If you love bohemian dresses with a feminine touch this is the brand for you. With a large collection of fabulous dresses, knitwear, tops, and maxi skirts you can easily fill up your wardrobe with this brand. What I especially love about this brand is that they also have dresses for the fuller boho girls. Some of their dresses go up to size 20 AUS (size 16 US)! They are also the stockist for Jaase dresses which is one of my absolute favorite dress brands ever! You often see me running around on Instagram in one of their dresses. Bases in Australia and they ship worldwide.
pictures are subject to copyright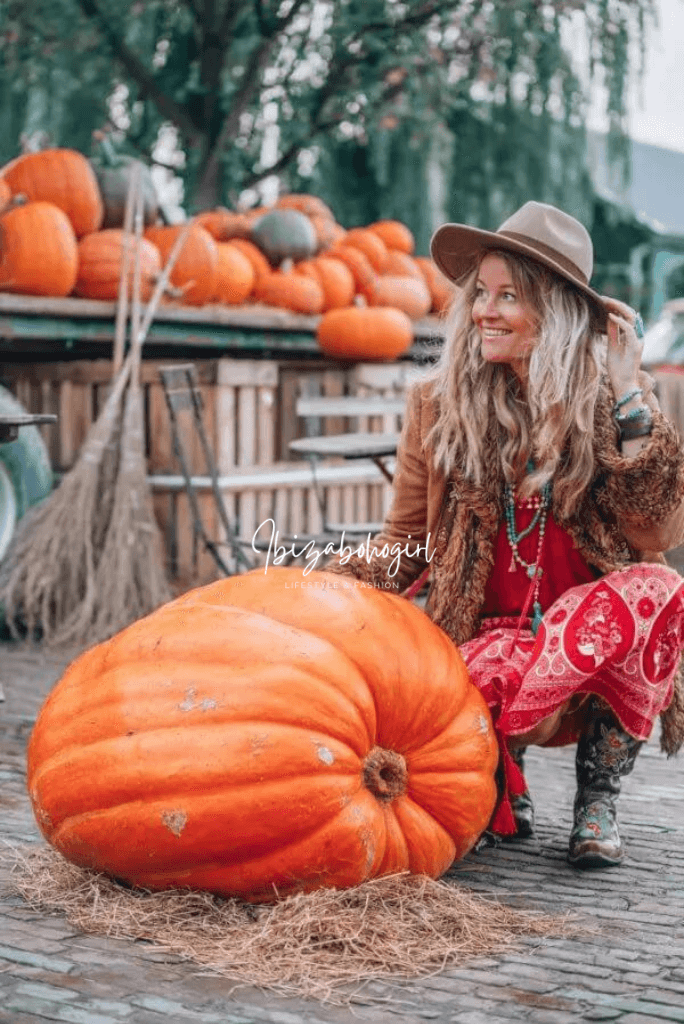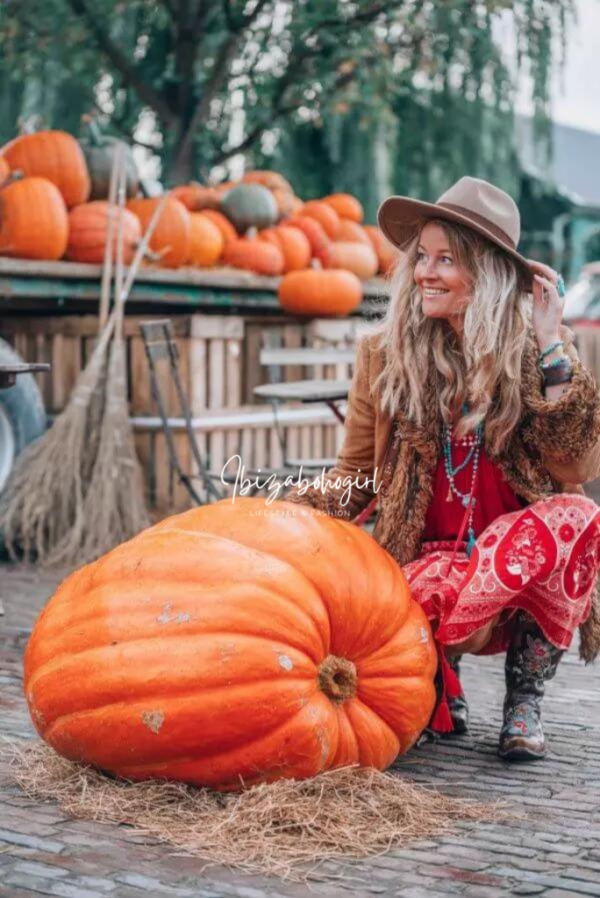 Another great brand from Australia! This small family-owned business started in the 90s and has become one of the better boho brands out there. Inspired by their travels, each collection oozes that great hippie feeling. Again, this brand also has an easy-fit collection for women who need a bigger size. Everything against very affordable prices and don't forget to check out their jewelry collection! Worldwide shipping.
With love from Sweden! This small brand has been on my favorite list for years now! Especially if you are looking for a bohemian brand that will take you through the colder winter season you will love them! Their style is somewhere between boho rock chic and classy. Click here to shop for the collection or simply follow them on Instagram. And YES they ship worldwide!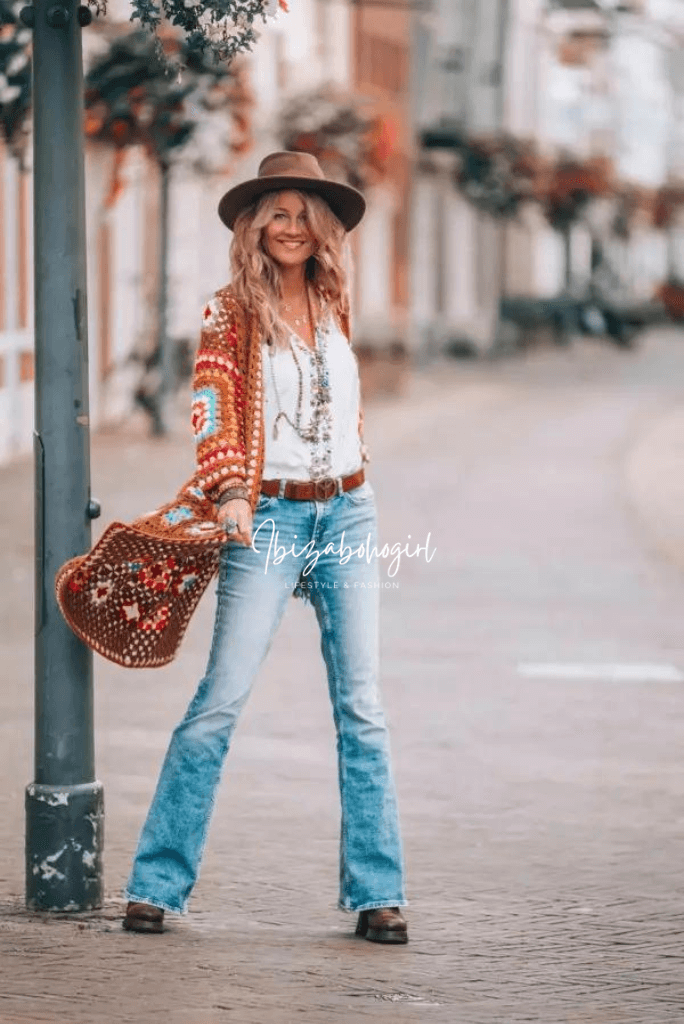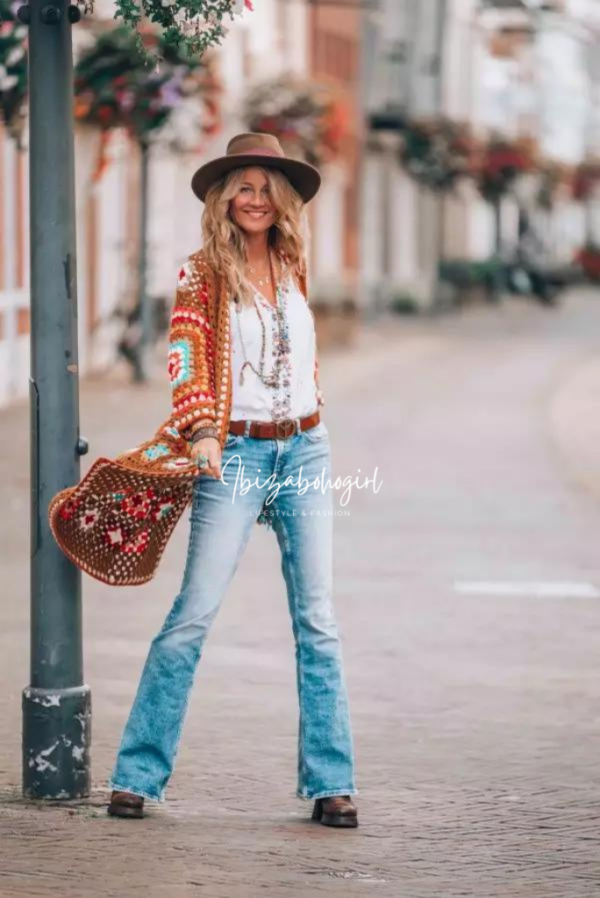 What would the world be without Ibizatrendy! One of the cutest and most affordable boho brands out there. Inspired by the hippie vibes of the island of Ibiza giving us the most beautiful bohemian dresses, festival skirts, embroidered tunics, and cozy winter ponchos. If you are looking for the true Ibiza vibes without breaking the bank this brand is for you! And YES, they send worldwide!
Although most Scandinavian brands are more expensive to buy from, this label has very affordable prices. Bohemian styles with a touch of India! If you ever have the opportunity to drop by in one of their stores please do! Next to their amazing fashion department they also hold a great collection of home decor, accessories, and more. And since they are from Scandinavia this is also the place to be if you are looking for warmer boho-style clothes for winter.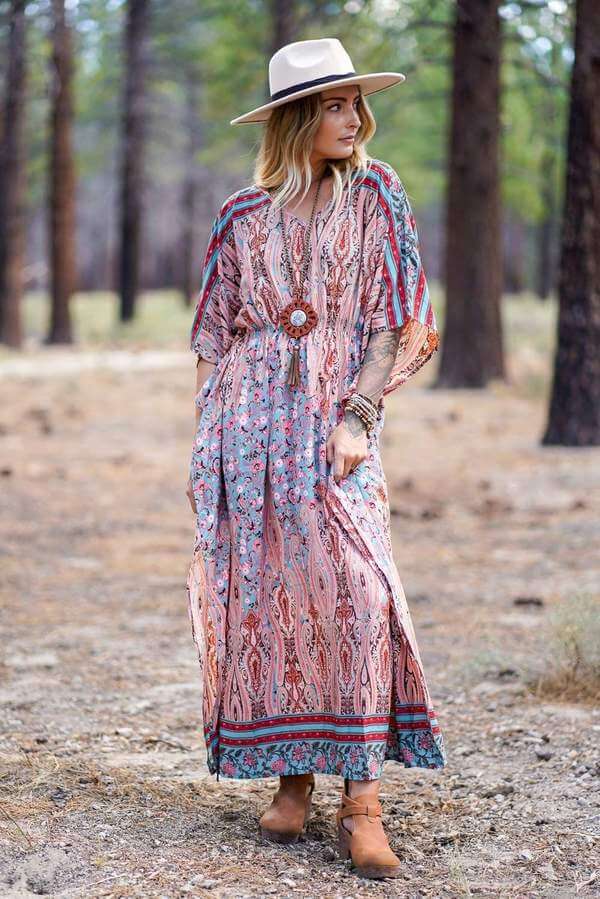 With love from California! This cute family-owned business has been around since 2011 and is probably one of the most inspirational brands out there. High quality, ethical, and yes, very affordable too! They are famous for their one-of-a-kind leather accessories and they have the best beanies in the world! Check out their latest collection here. 
Gypsy & the Wolf 
Another one of my all times favorites from Australia! They have an amazing collection of dresses and skirts all well under 100$. Gypsy and the Wolf is a big supporter of sustainability and they only carry brands that produce with love and value for Mother Earth.
Little Miss Gypsy
Love to support small brands? Little Miss Gypsy is just for you. This bohemian label offers mini, affordable monthly collections. Designed and influenced by travels, each collection is fuelled by our love of the 1970s and a passion for music festivals of the past and present. Inspired by Indian vintage textiles, each style is 100% cotton or rayon made and manufactured in Jaipur, India.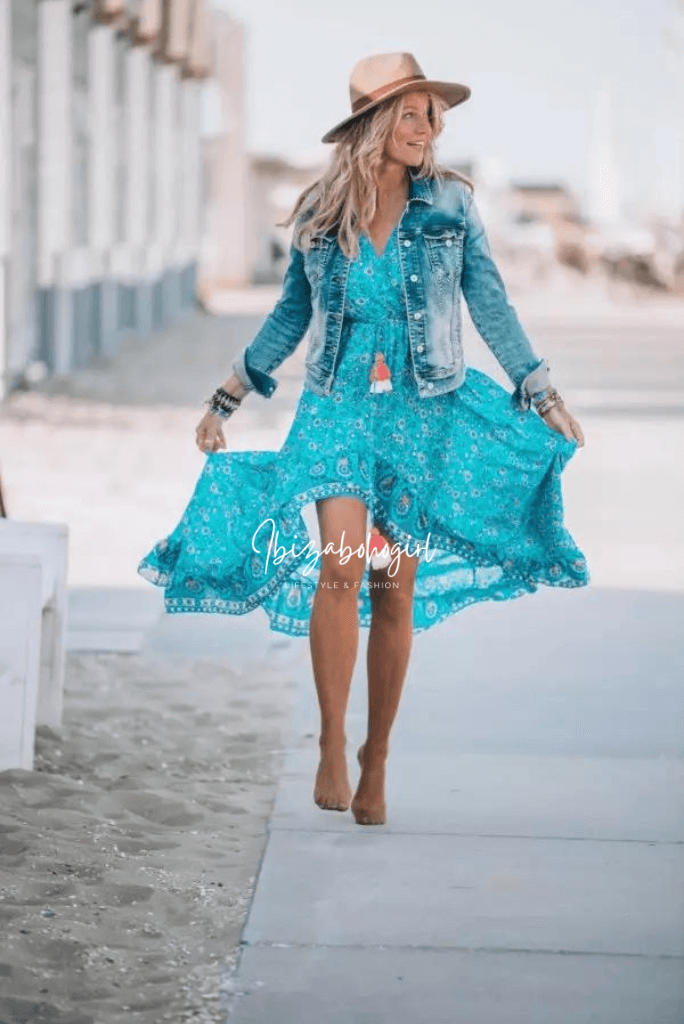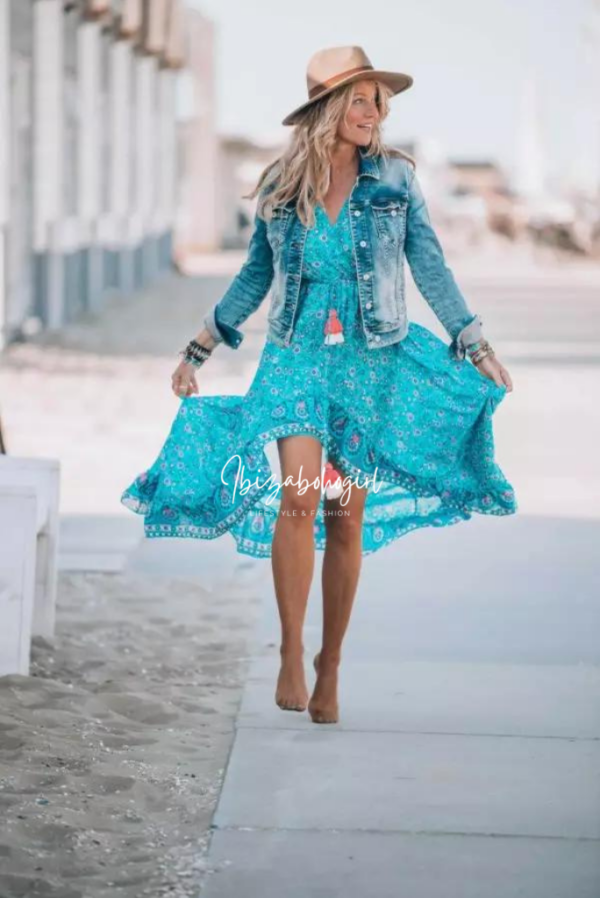 This brand is one of my latest discoveries. Created by the beautiful Natasha from her obsession with vintage, 70's fashion, and her talent for finding old textiles on the flea market. Yes, boho girls, you will love this one. With only 2 small collections each year she manages to keep the prices affordable for us boho girls. Their latest Gypsy Heart collection is a total dream. Vibrant colors and the perfect fit! Do you love big chunky jewelry too? Have a look at their awesome ring collection >> HERE <<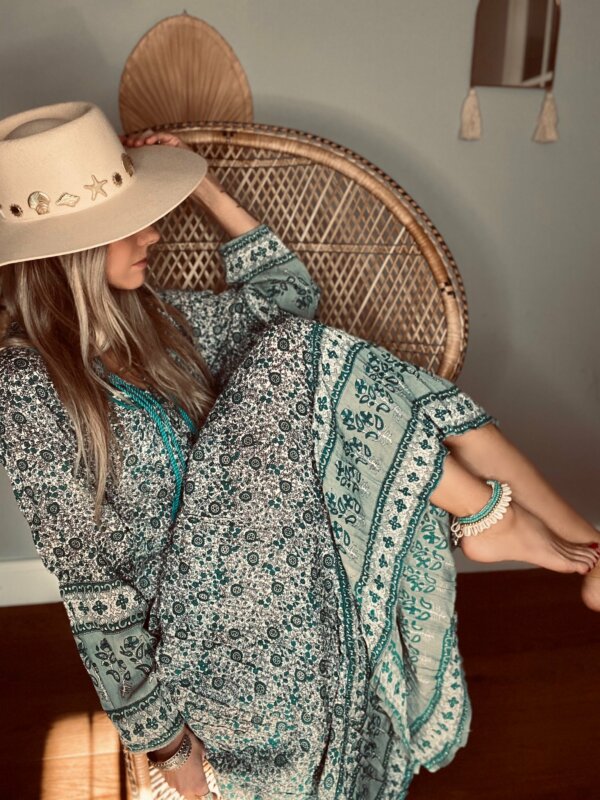 Bohemian Sisters Collective is an exquisite muse of collaborations that embrace our vibe and ethics.  Located in the UK they only partner with artists who share our values and ethical conduct. They are inspired by foreign lands, cultures, lifestyles, and rituals that bring us closer to a carefree yet sophisticated wardrobe.  Recently they launched their own boho collection for super affordable prices too! Don't forget to check the new styles here.
Wondering where I love to go to buy my crochet pieces? It's the lovely Carol Bohemian from Spain. This lovely cute boho store has become one of my absolute favorites. Somehow they always seem to find the best boho pieces for each season. Yes, the website is in Spanish but if you contact them via Instagram they are more than willing to help you! And super affordable too!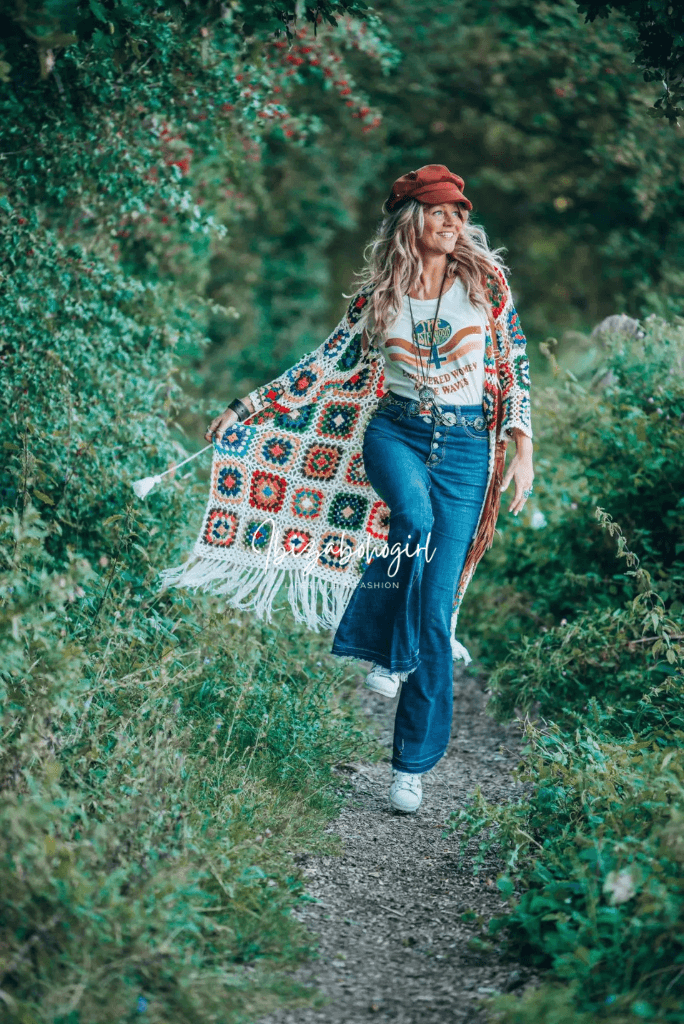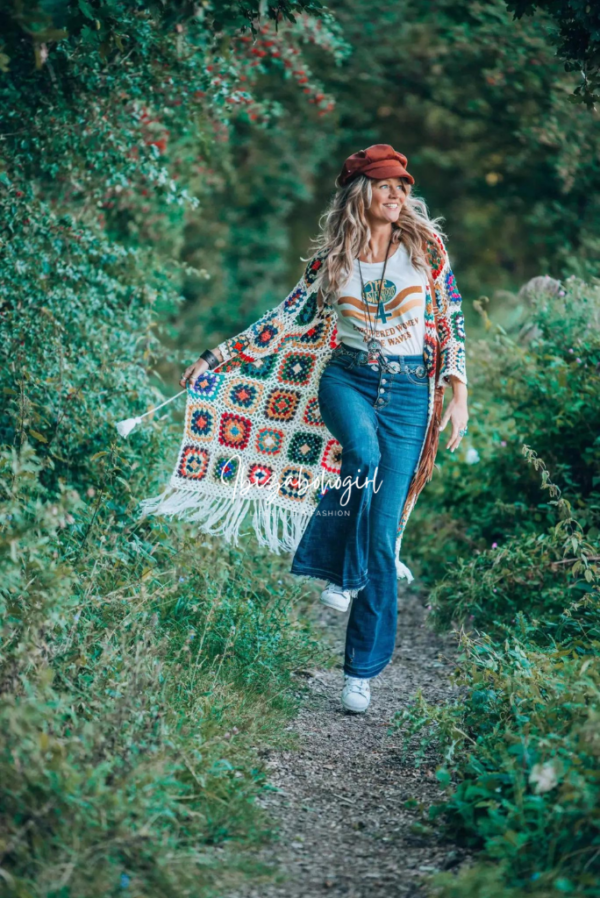 Go Vintage!
One of the best ways to keep your wardrobe affordable is to go vintage! I'm not afraid to say I buy a lot of my stuff in second-hand stores. I love to wander around vintage stores in Copenhagen and London. Amsterdam also has a few good ones and I'm convinced there are some good shops in your area too. Why not give clothes a second chance?  Prefer to buy online? Check out Asos MarketPlace. I got most of my Afghan Vintages Coats on here. All you need is a little patience and some luck!
I hope this list of the most affordable boho brands will help you! If you know about a good brand yourself, please drop me a comment below! I would love to hear from you!
xoxo Yvon