Not traveling for more than 6 months was not something I envisioned at the beginning of 2020. I don't think that any of us could have imagined a staycation year when we celebrated New Years while holding champagne in our hand and making new plans. With the Coronavirus still going strong, travel is the last thing on my mind, and keeping my friends and family safe has become a top priority. But I do miss traveling! Time to discover my own country and beautiful places to stay in.

more on the blog: The Cutest Boutique Hotel In Copenhagen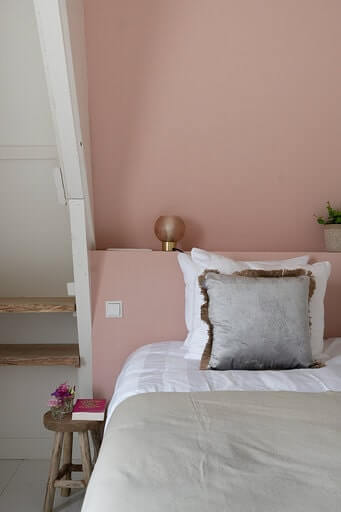 With my husband's birthday coming up I wanted to find a cute little boutique hotel where we could have a lovely dinner, spend the night and have that little getaway feeling. Even if it's just for the one night.
What is the best boutique hotel in the Netherlands
Of course, the next obstacle was finding somewhere in the Netherlands, as everything was basically fully booked for the upcoming autumn holidays. All the Dutchies seem to be looking for a place to stay this month. How lucky we were with this cute boutique hotel De Stadsherberg just opened up!
Located in a former headmaster home from 1895's the new owners, Niels and Laura, brought this old building back to life. Laura was responsible for much of the interior design and gave the building that real at home feeling. Starting with bringing back all the original wooden floors and ceilings in de Stadsherberg  opening up the attic and really giving the place its old grandeur back. For the colors, Laura used a lot of natural without getting boring.
All the chairs, little tables, accessories, and lamps in each room are handpicked from vintage stores and markets. Giving each room in the hotel its own unique look.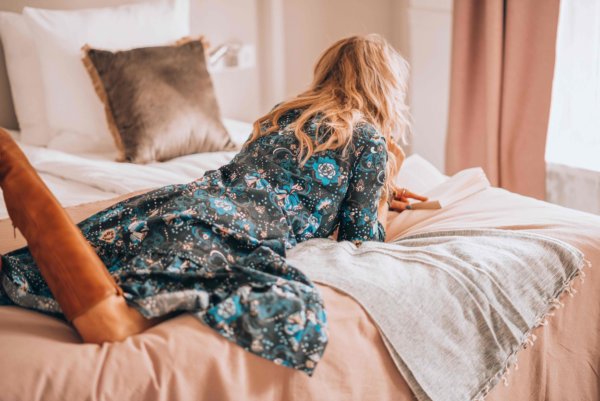 outfit :OddMolly 
Though this is the kind of hotel room that you never want to leave, the hotel's restaurant is no small temptation either. With a whole day-long kitchen the meeting room/brasserie has become a popular place to be especially around lunchtime.
The owners used to live in France for the last 12 years so they know how to serve you the best wines and the finest French cuisine! Don't forget to check out their dessert menu! They are famous for their sticky chocolate pie!
Why do you have to stay here too?
We ended up having the best of times here. This year the days seem to be blending into one another and I was very happy we could still celebrate my boyfriend's birthday. Even it was just the two of us getting away to this cute hotel made it a little bit more special. Why you have to stay here too? If you like old buildings, originally designed rooms and authentic cuisine this is the place for you!
Do you still like to plan little getaways? Tell me below!
Stay safe, stay healthy
xoxo Yvon