The most beautiful boho wedding dresses
Summer is just around the corner and you know what that means–wedding season! And summer boho wedding dresses are all about beachy, breezy, effortless style. They're the perfect opportunity to let your inner bohemian shine. I selected some of my favorite boho-style wedding dresses for you from all over the world. Bohemian wedding dresses are all about romantic lace and light, airy, flowing fabrics ready to take to and your love to the beach.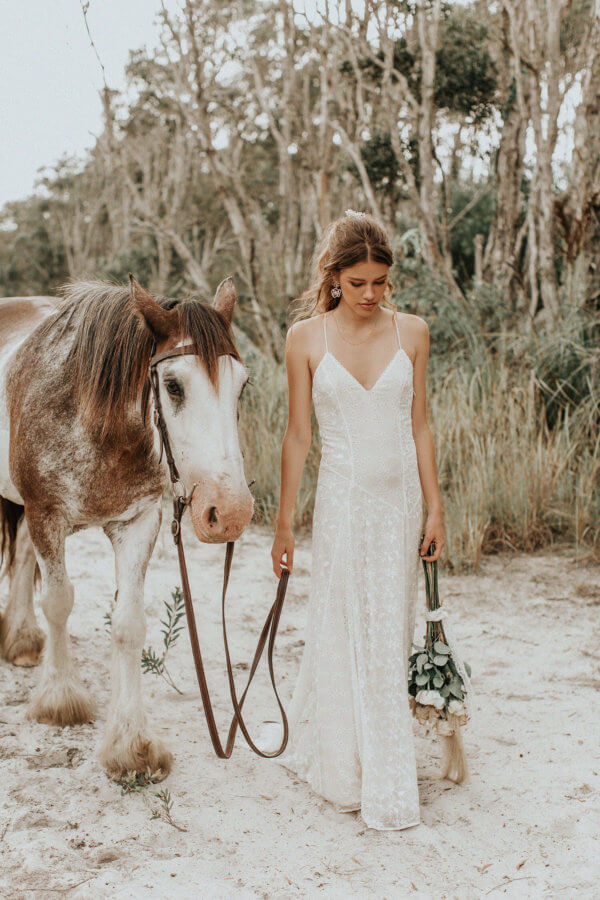 More wedding inspiration you will love!
The best in bohemian bridal fashion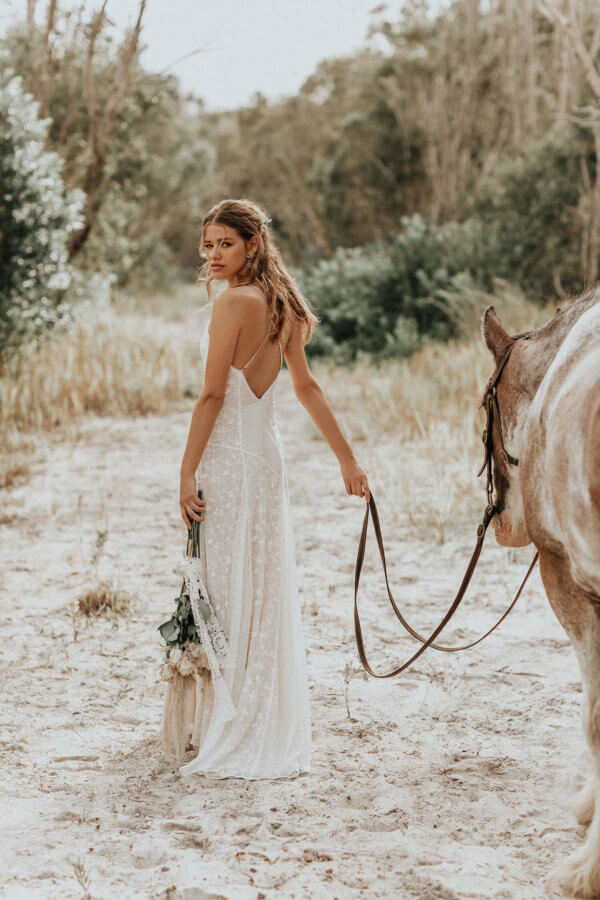 No boho wedding is perfect without a fair amount of lace and embroidery! Top off your dress with a lace kaftan for that ultimate romantic look or opt for a vintage wedding veil that goes all the way to the floor. Did you think of maybe shopping for a vintage wedding dress? I once spotted the perfect lace wedding dress while visiting the city of Edinburgh in one of the maybe vintage stores there!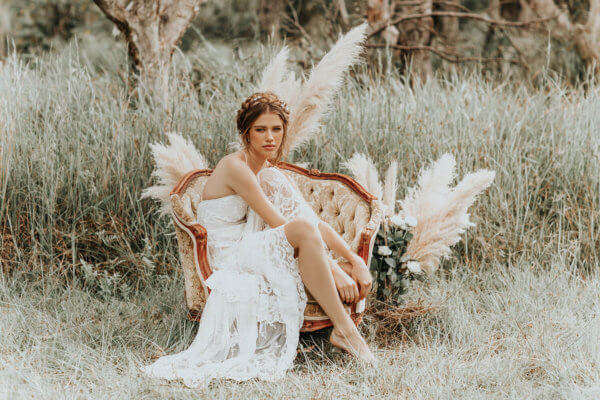 How to complete your boho look?
Put your feet in some white flip-flops or some vintage cowboy boots (that's what I would do)  and top it all off with a flower crown and some curly waves or loose braids, and you'll have the perfect boho bridal look. Don't forget to ask your entourage to dress for your bohemian-styled wedding and mention a dress code on your card.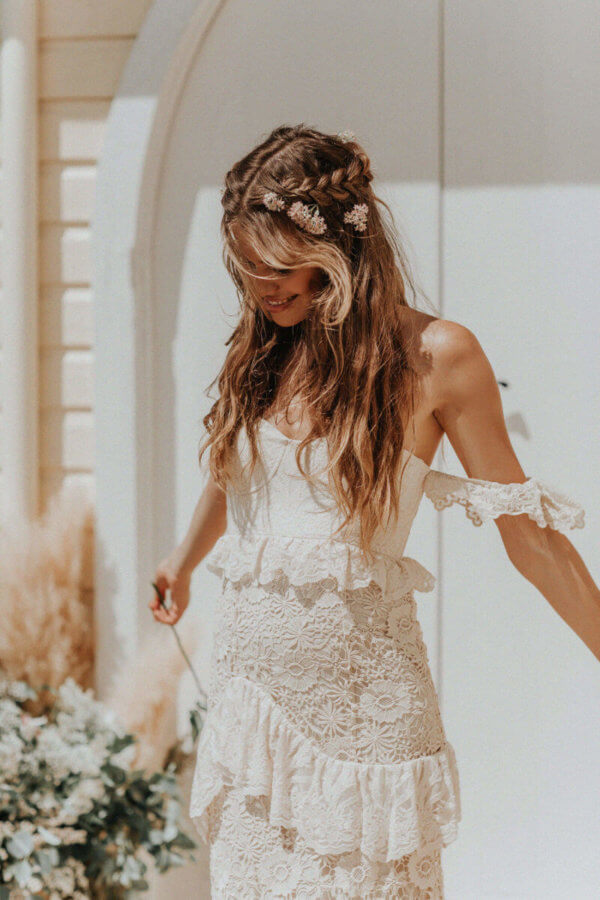 All the dresses and styles from this blog are from Spell Designs. This brand has a very good collection of bohemian-style wedding dresses and accessories. For more inspiration from the Spell collection check for the entire bridal collection here.
Where do you get your inspiration to find the best boho wedding dresses? What are your favorite brands? Drop me a note in the comments below!
Be inspired!
xoxo
Yvon