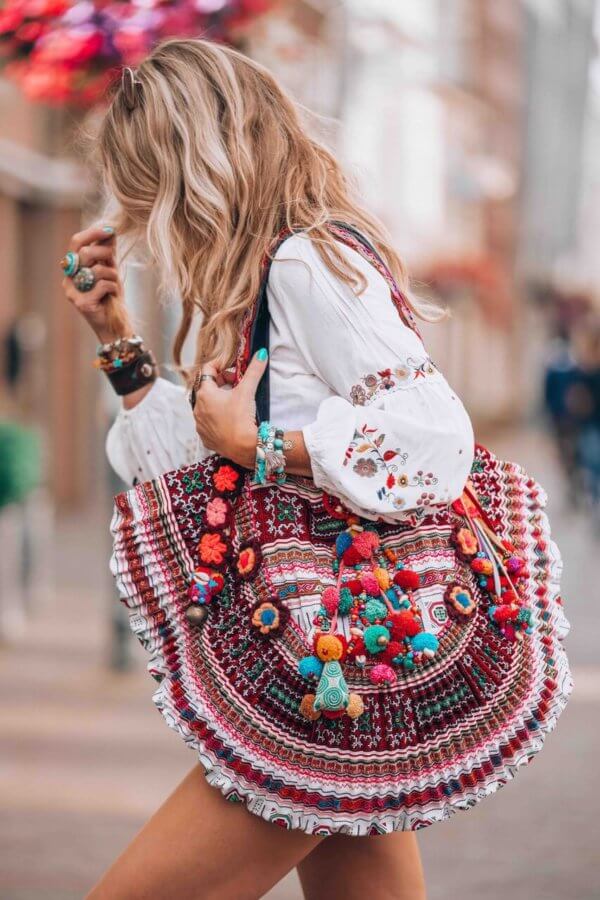 About that bag
One of my favorite all-time bags is the Hmong Half moon bag. I take it along on all my travels and it's my ultimate summer bag when I go to the beach. I think I have about 5 right now, and I'm thinking of ordering a new one. I love the colours, the fabrics, but most of all because they are not ordinary. They come in different sizes and depending on what you need them for you can always size up or down.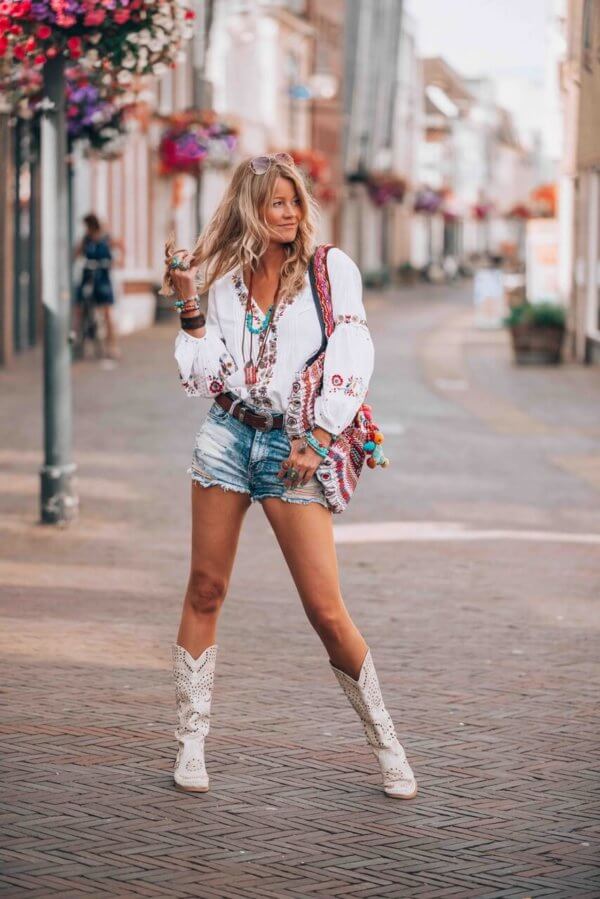 Originally these bags come from Thailand, so here in Europe, they are a bit harder to find. I usually go bag-hunting on Las Dalias Ibiza market, but where do you shop for these amazing bohemian bags online?
So where do you shop bohemian bags online like this?
If you are not going to Ibiza soon, I've found some amazing online shops that still make them. Just a few clicks away on Etsy. Expect to pay around 100 Euros for a bag like this. I have found them cheaper, but these bags were also of less quality. A good Hmong bag feels a bit heavy because of all the fabric and if you are lucky to top can be closed with a zipper to hold all your stuff in.
Please click below for my favorite bags at the moment
Do you love bags like this one too? Where do you shop online for your favorite bohemian bag? Drop me a note and let me know!
With love & light
Yvon
ps: don't forget to sign up for my newsletter here to get all the latest in boho world