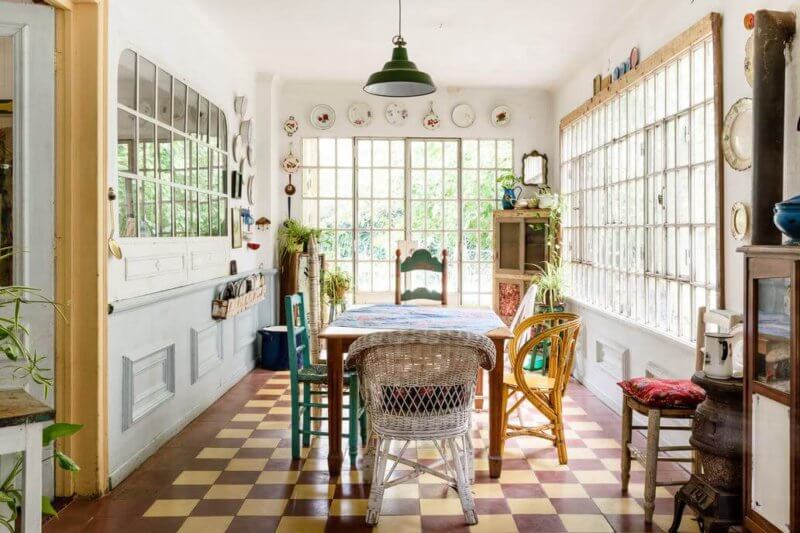 When Ana and German were cycling past this old house with a small "SALE" sign on it, they decided to take a look. The structure was really run down and plants were growing everywhere. It seemed like a haunted house, but they both fell in love with it immediately. Turning this little ghost house into their own bohemian country home would take a lot of work, but they were passionate about the house from the very beginning.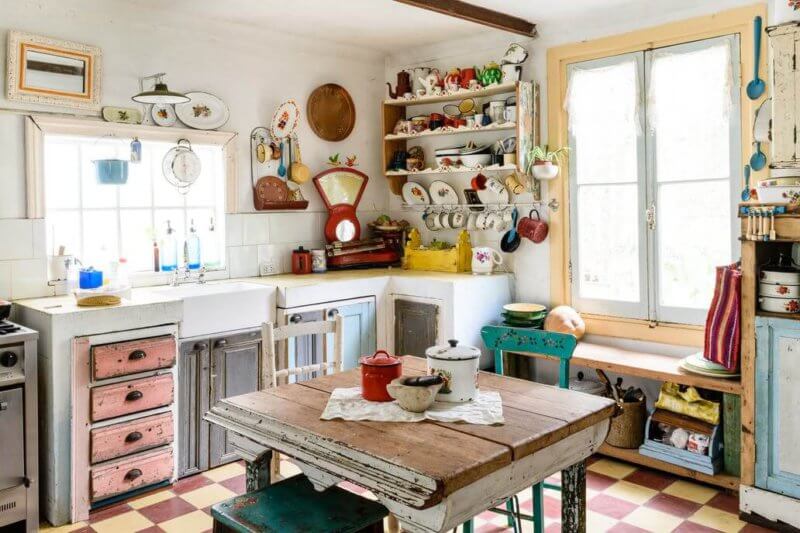 The lovely couple did all of the restorations themselves fixing old pipes, broken windows and painting the floors, walls, and furniture. While renovating this old house Ana discovered her passion for restoring old furniture. Not long after the house was finished she and her sister founded Las Vidalas, a vintage furniture shop.  The kitchen is the favorite part of the house and also the place where the family spends most of its time.
The house is filled with restored furniture from recycled wood. Although the house is filled with different styles and colors it all blends in perfectly.  This old sofa creates a perfect cozy little reading corner.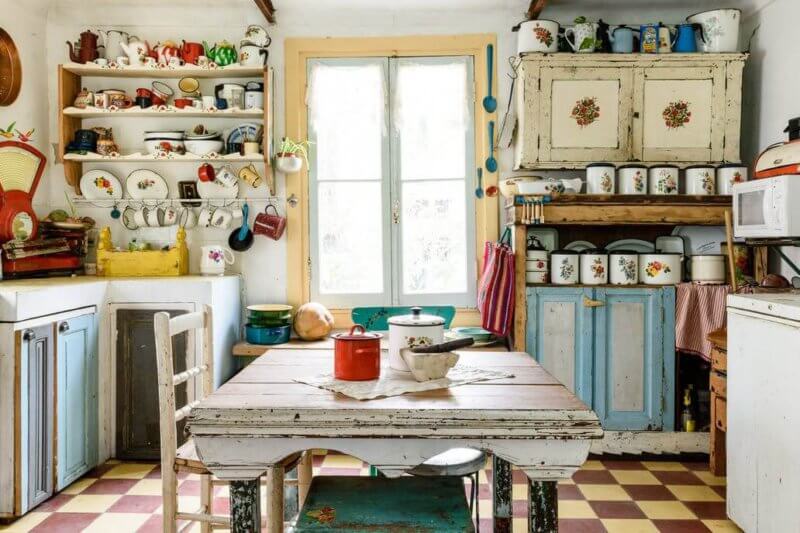 What do you think of this beautifully restored house? Isn't it just amazing?  It reminds me a bit of a mix of Pippi Longstocking meets the 60-s. With all the restored vintage, the vibrant colors and the love for detail. You can just feel the love the owners put into this bohemian country home. Wouldn't mind moving in straight away!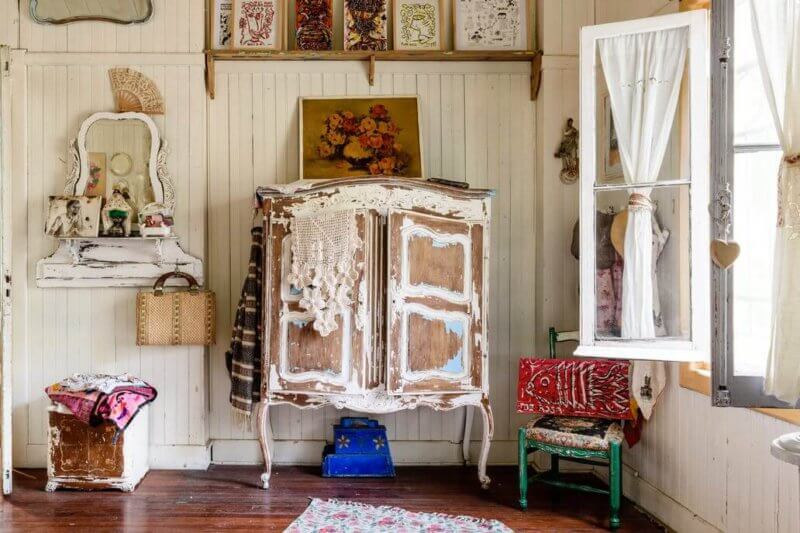 Hope you enjoyed this blog about this beautifully restored house in Buenos Aires. Drop me a note and tell me where you get your home inspiration from!
With love & light,
Yvon
Ps: don't forget to subscribe to my weekly newsletter!
Las Vidalas : vintage furniture store by Ana
All pictures credit to Apartment Therapy. For more home inspiration check out their Pinterest too!