Hi sweeties! I've been getting so many questions about my boho closet I've decided to give you a little tour through my favorite room in the house. My very own bohemian closet. I spend so much time in this room it's only fair to share some pics with you.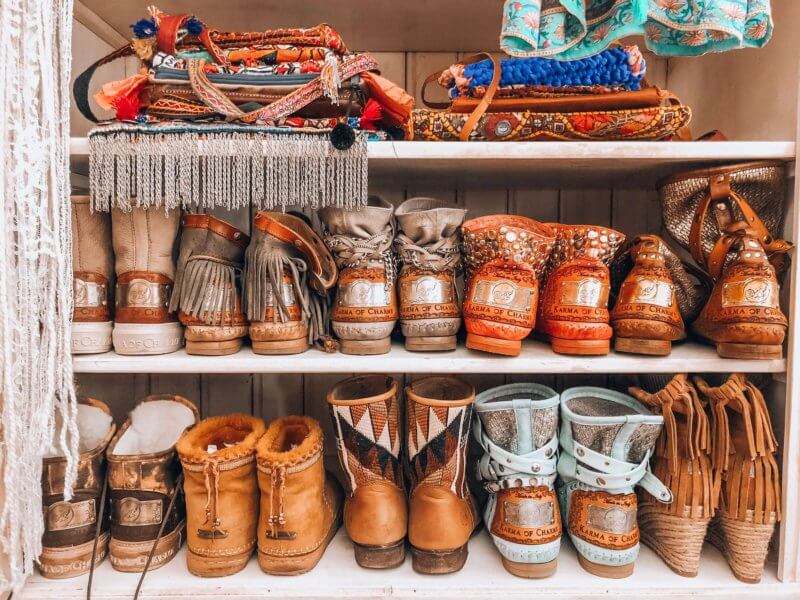 Bohemian closet inspiration by Ibizabohogirl 
My love and I actually live in a very small house, but I loved it from the very beginning. It's an old house at the water with beautiful glass stained windows and a little garden. And I knew I just had to have my own little boho room in this house. Since the start of Ibizabohogirl my closet seems to be exploding as more and more brands wanted to join in. So in our new home, I actually got a whole room to myself holding most of my stuff. Does my boyfriend still have some space for his clothes? Yes, he holds about 1,5 meter 🙂
My boho closet revealed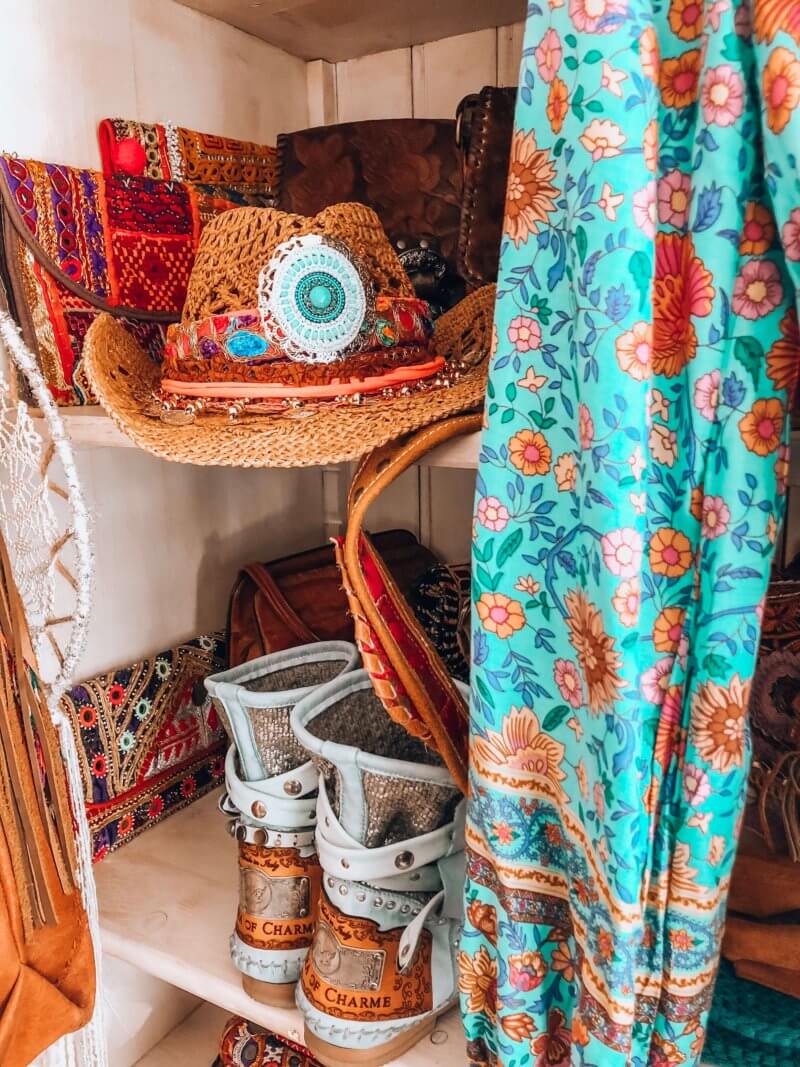 The main feature in the room is a vintage closet holding most of my boots and bags. This is also the closet on which I hang my outfits for upcoming shoots. One side of the room has high windows which is excellent for some natural light while taking pics. The other side of the room holds two side table on which all my jewelry is displayed.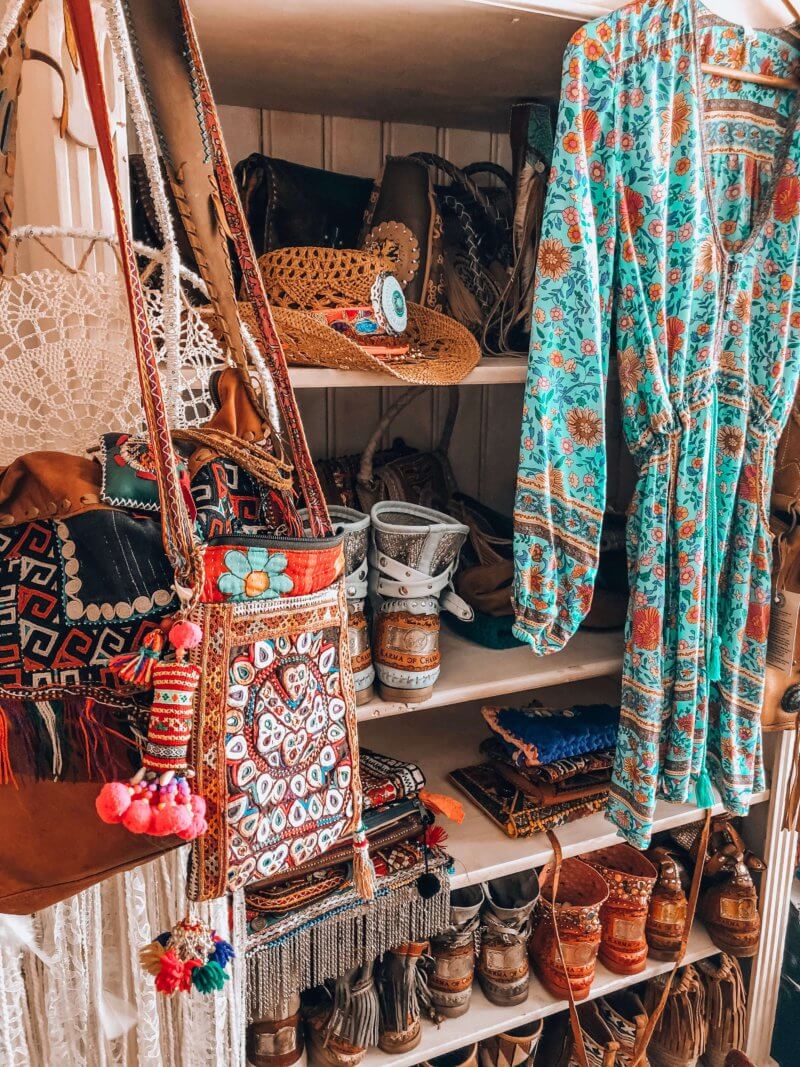 Between two windows a little clothing rack holds all my new stuff which I need to do use for upcoming collaborations. So my latest stuff is always here so I can keep my eye on it and start thinking about matching jewelry and bags. This clothing rack is also the favorite place of my BFF's as they are always curious about the latest styles.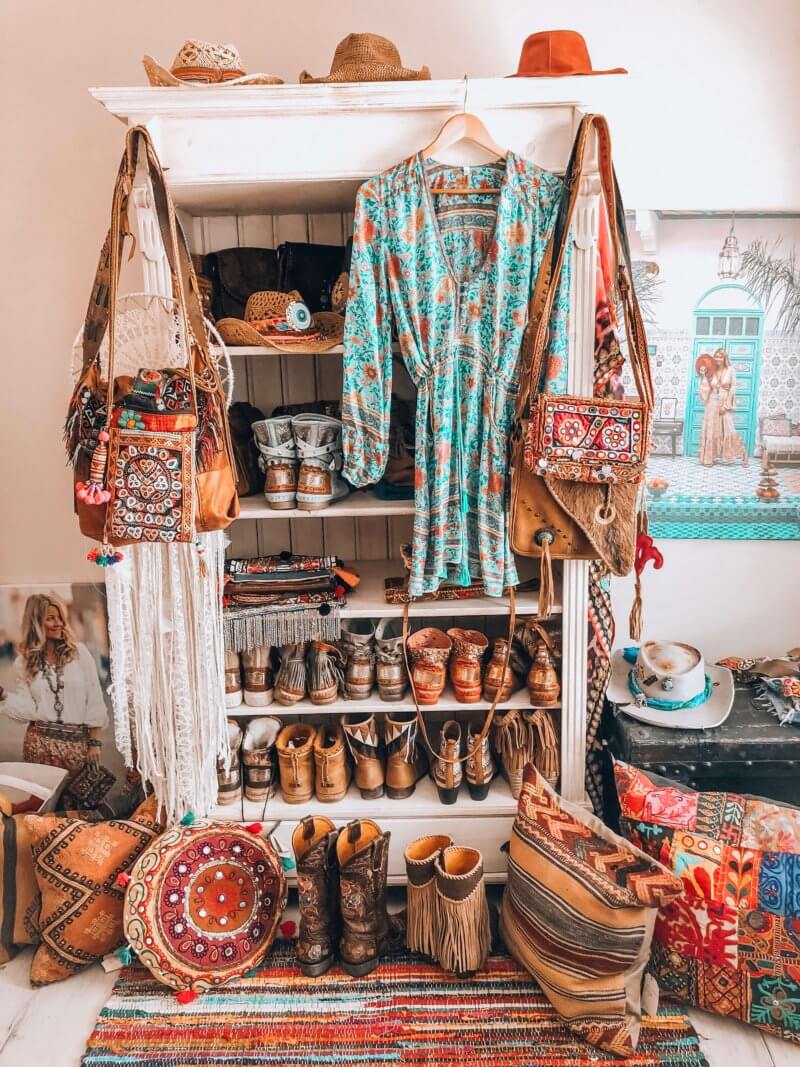 You will also love
Bohemian style sandals you will love 
A day of summer in the middle of winter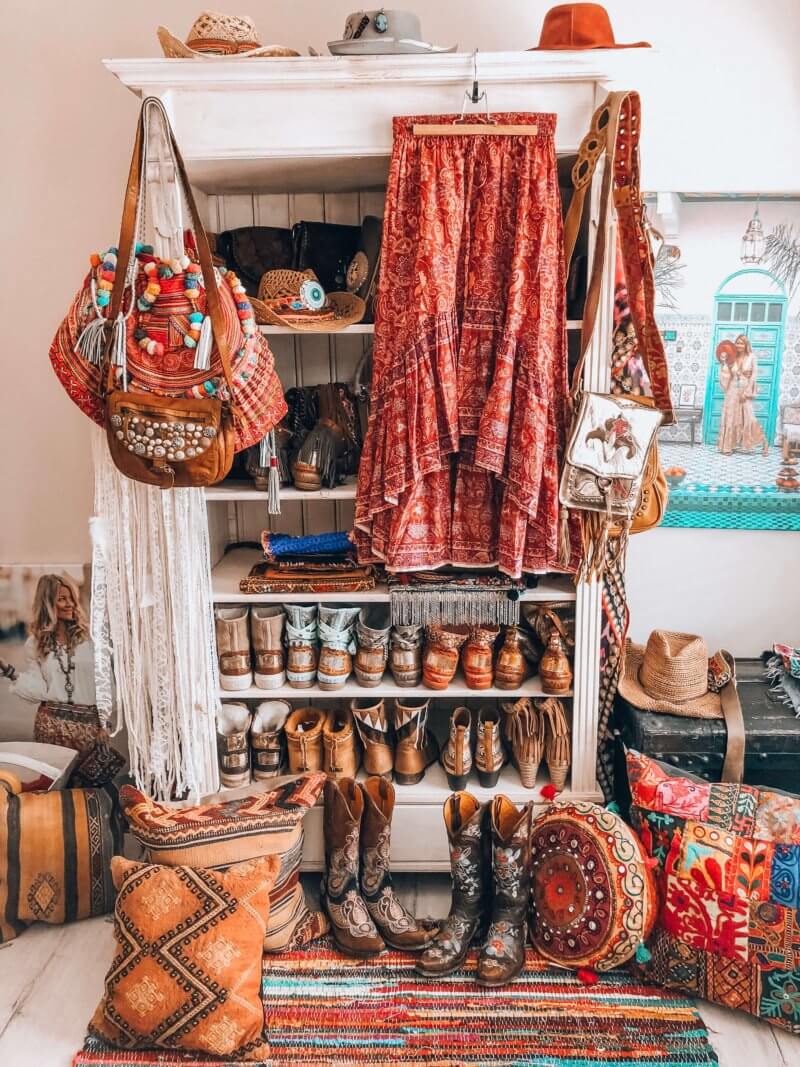 Do I keep all those clothes for myself? I wish I could, but then I would definitely need a bigger home!  Some items are very dear to me and I will always keep them, but I also give a lot to my girlfriends and family. And about twice a year a have a little boho sale and sell out a lot of clothes and bags. And with the sales, I fund my travels again 🙂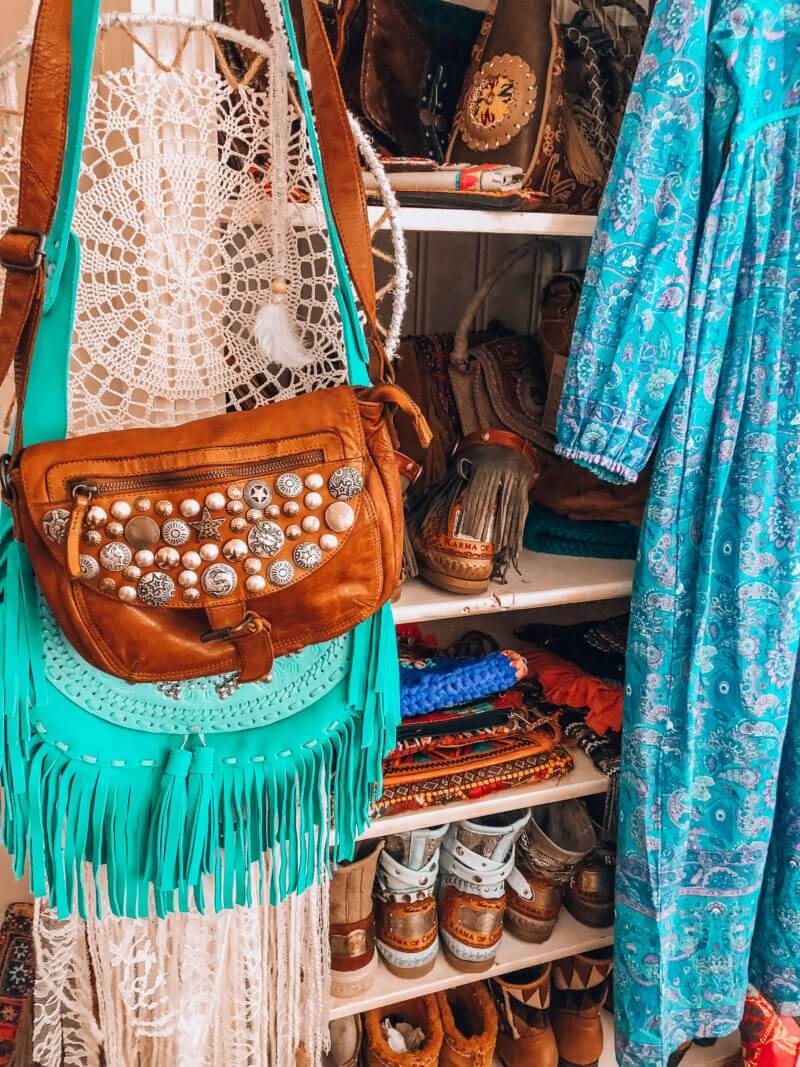 I really try to keep the room organized, but as you might understand it can get a bit messy. Especially if we do 2 photoshoots in a row. Then the whole room is filled with clothes on the floor and jewelry spilled out all over. But I really try my best to keep the room together.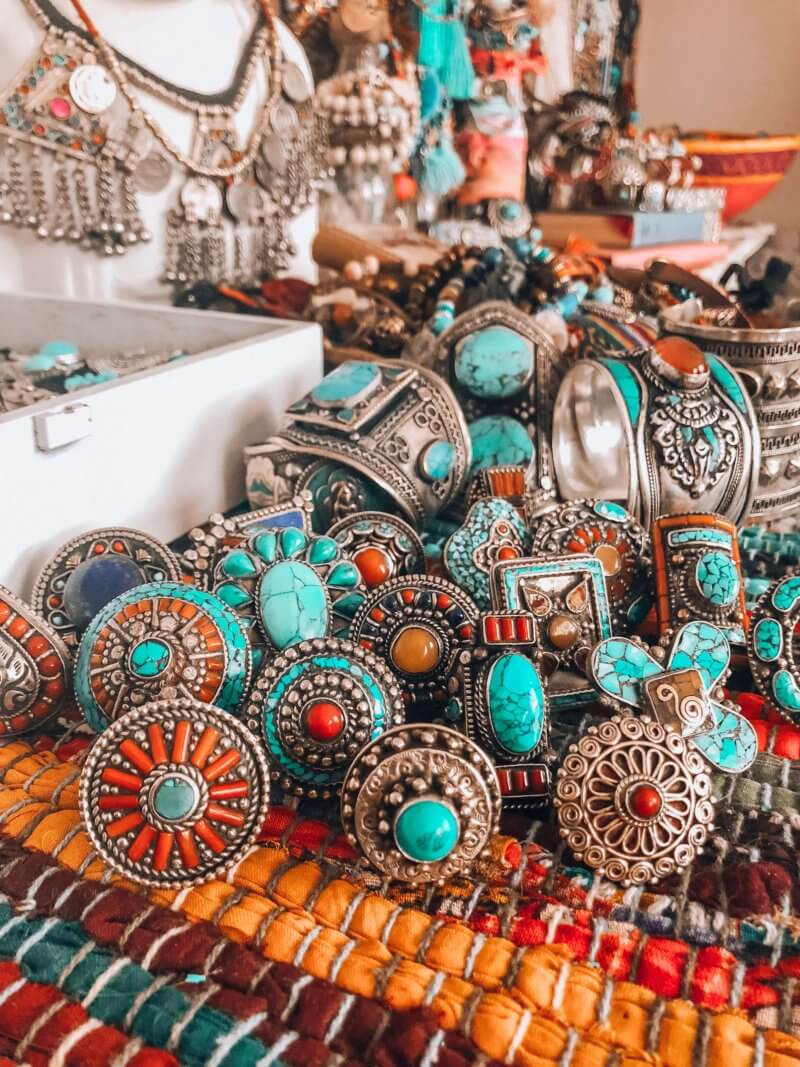 Right now we are about a week away before the next trip to Ibiza which is filled with brands to shoot. This means making lists for locations, beaches to see and planning almost every hour of the day. Making full looks and matching the right bags, hats, and shoes. Yes at the moment the room looks like a war zone, but at the same time, it also gives me loads of energy just to be in here. My own little happy place 🙂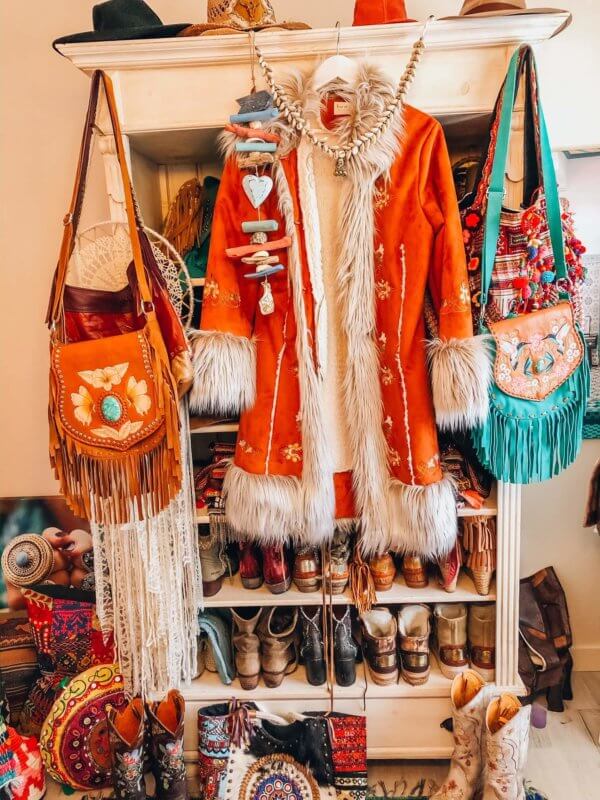 Hope you enjoyed this little tour through my favorite room! Do you also have a favorite room in your home? Drop me a note and let me know!
With love & light,
Yvon
Brands used: Spell Designs, BlueCo, Karma of Charme, Old Gringo, Zus & Zo, House of Skye & Lovestitch