Y'all it's no secret that FALL is my favorite time of year. To start it's there is my love's birthday month, there's pumpkin spice coffee, and all things pumpkins! I love to decorate for fall. There's just something about the fall decor and outfits that just get me so happy!
So to start off the fall season let's talk about those boots! Being in a constant state of frozenness I need my feet to be warm. Really warm! That's why I love these boots so much. You have probably seen me wearing these more often, but that's because I love them so much! These handmade leather ankle boots go perfect with your skinny jeans or under your maxi dress. And best of all; the lammy lining keeps your feet nice and warm. If you are not a big fan of wearing leather they also come in a vegan option! I know that a lot of you have been asking for more vegan styles. The boots I'm wearing for this look are from the Kindreds, but you can also find them on Las Dalias Ibiza Hippie market! As the print on these boots is unique you will never find a similar pair ever!
no products
If you have ever been to Marrakech (let's hope we are able to travel soon again) you find these boots on every street corner. I got one pair from the souks of Marrakech, but I keep those for summer, to be honest. When it gets really cold you simply need the wool inside to keep your feet warm.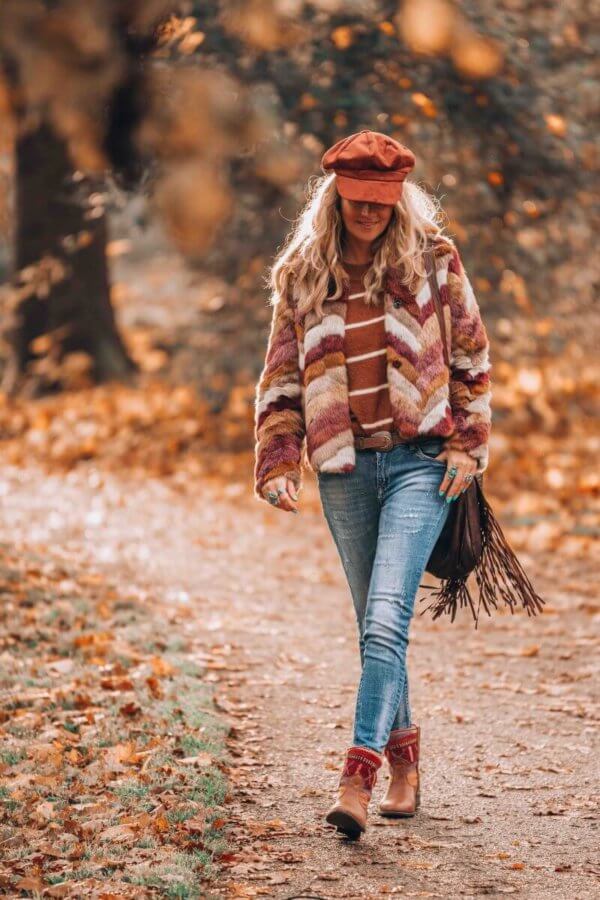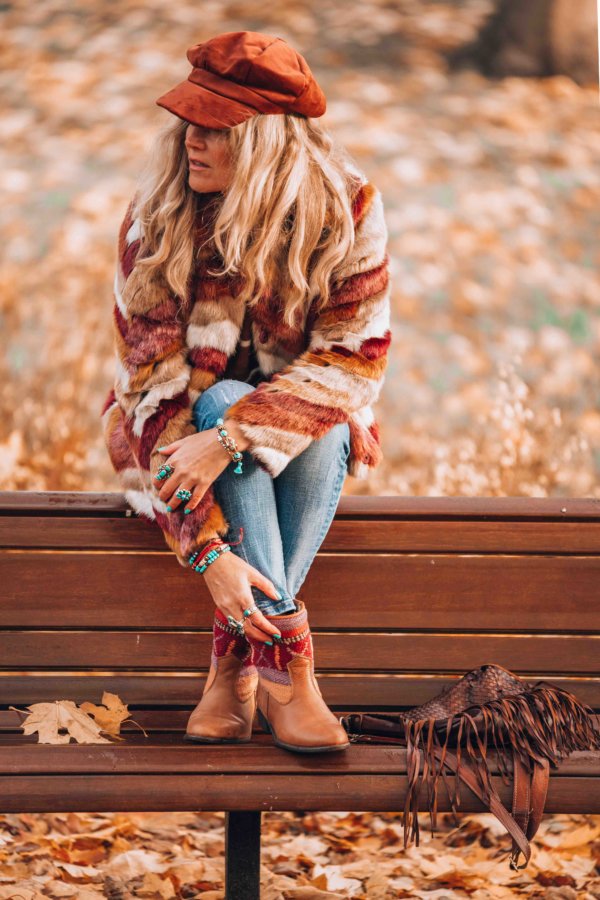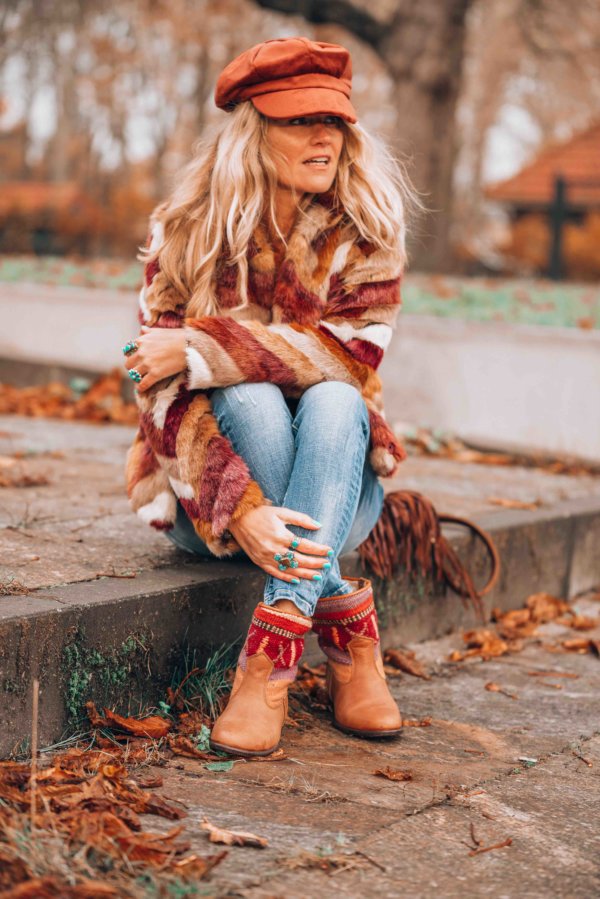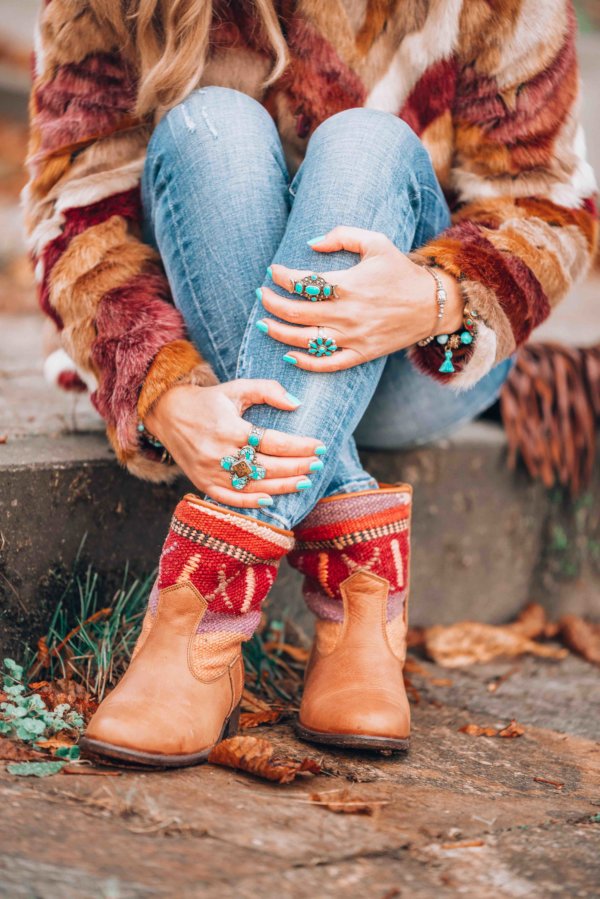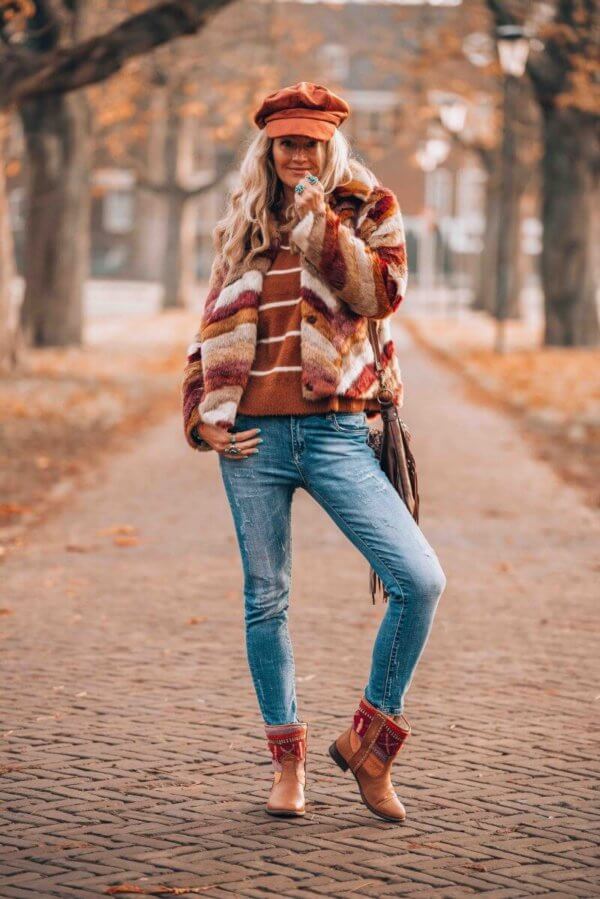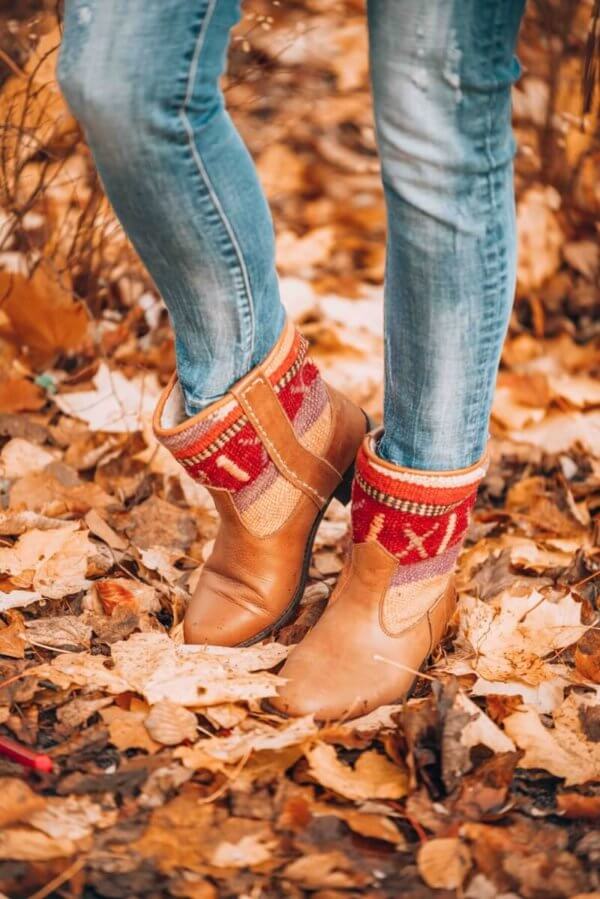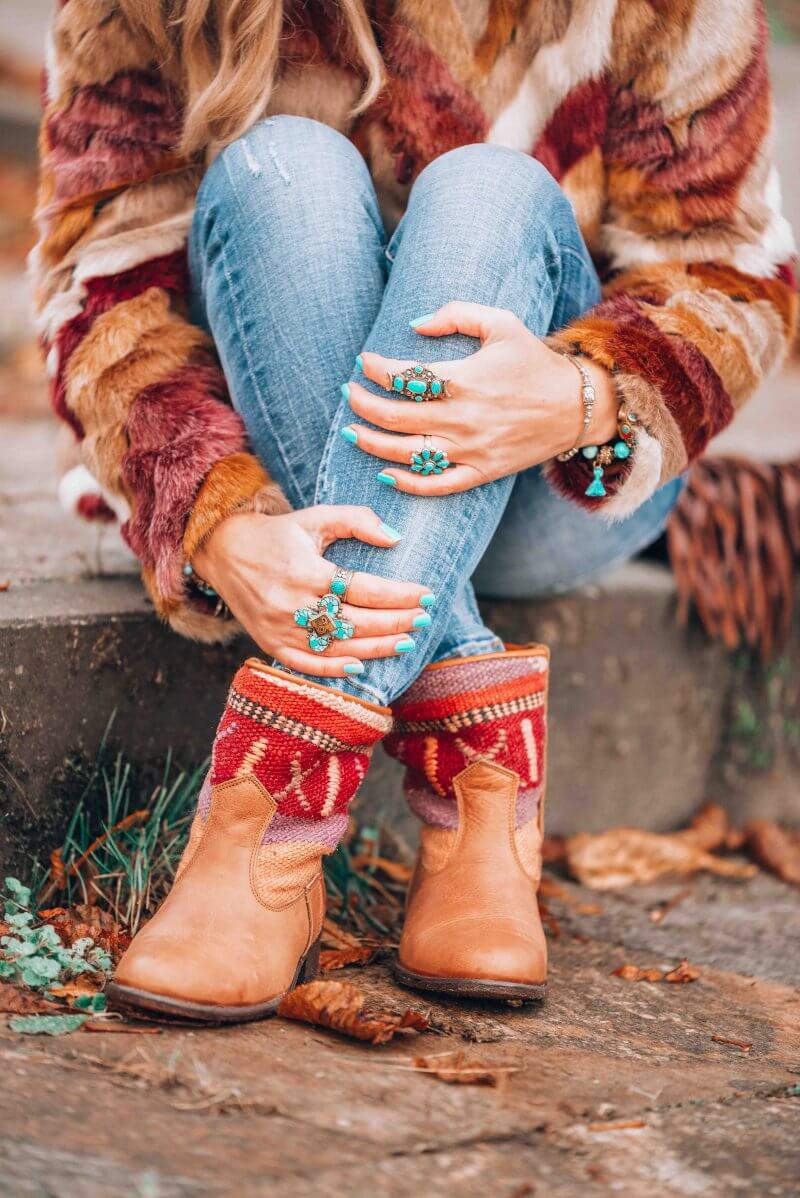 For this look, I added my favorite little faux fur coat with a fluffy sweater to match the color of the boots  🙂 I just love this burnt orange, rust colors for fall.
WHAT I'M WEARING
Kilim Boots by The Kindreds
Faux Fur Coat by Mango (old collection) 
Stripped Fluffy Sweater from Asos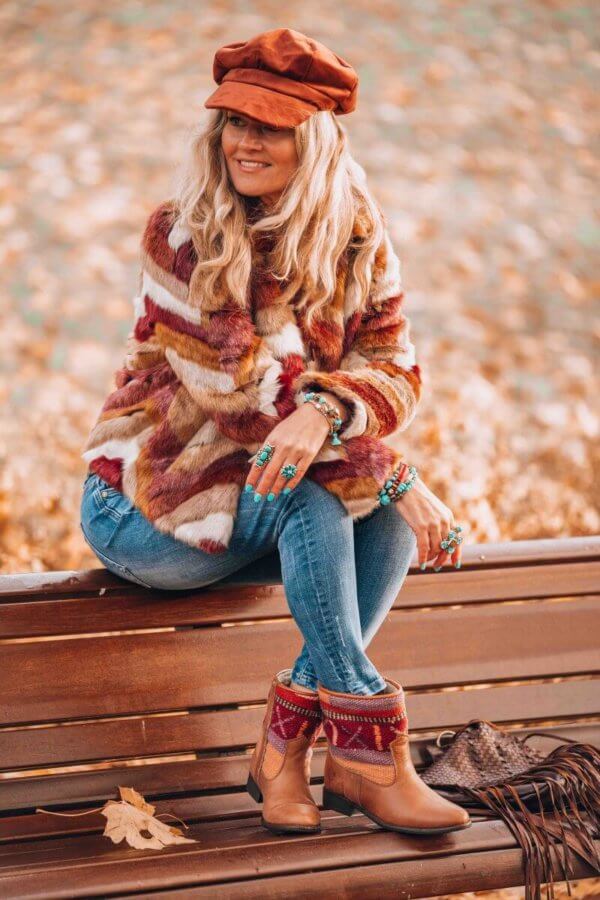 What kind of fall/winter do you have back home? Here it's mostly rain and only a little snow if we get lucky! Strangely enough I'm looking forward to the colder days this year. Let me know what your season is gonna look like!
Stay safe, stay strong,
xoxo Yvon
Ps: Don't forget to sign up for my weekly newsletter and stay in the know!