Funky Fairtrade Store Amsterdam that takes you around the world
At the moment you enter this colorful fairtrade shop in Amsterdam you know you came to the right place. Every corner is filled with luscious soft fabrics, pillows from India, bright Aztec prints and Mexican blankets. Milagros Mundo is a colorful bohemian gift store where you can spend hours sniffing around. Inspirational gifts from all over the world make this a heaven for all those urban hippies with a wanderlust fever.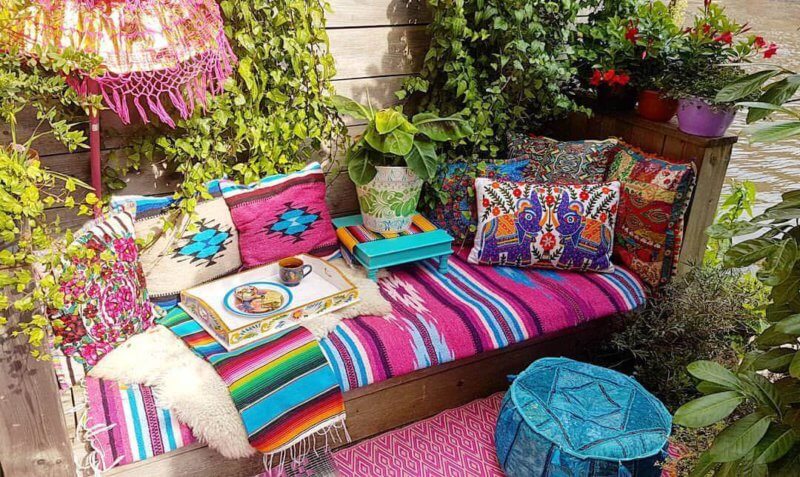 More on bohemian decor styles
– A dreamy bohemian country home you want to move into right away –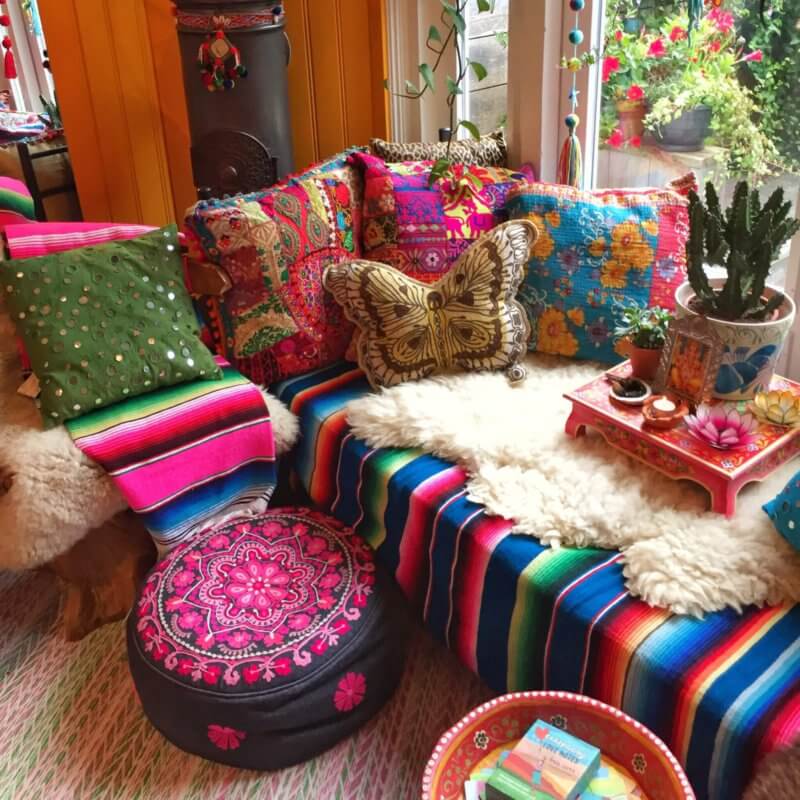 Next, to all the home decor Milagros Mundo also has a great selection of books, boho gypsy jewelry and funky beach bags from Thailand. A dreamy crossover of cultures, fabulous folk art, and handicrafts. A perfect excuse to go treasure hunting on a rainy day or find a unique gift for your BFF.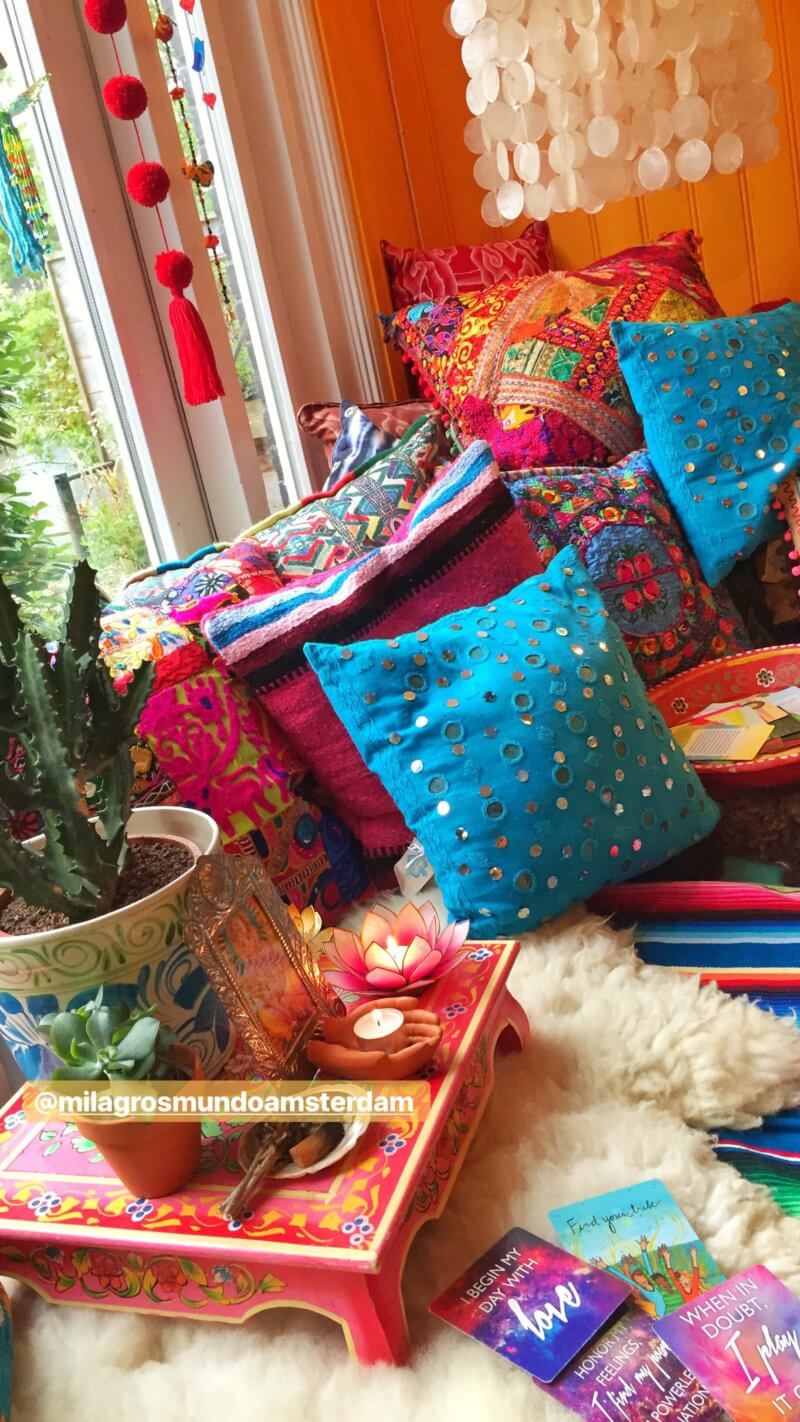 When you are in Amsterdam don't hesitate to drop by. You can easily spend hours in this shop and finding new inspiration for your home. Jewelry, books, cute little gifts, home accessories and so much more.  Have a cup of herbal tea with the beautiful owner and be inspired!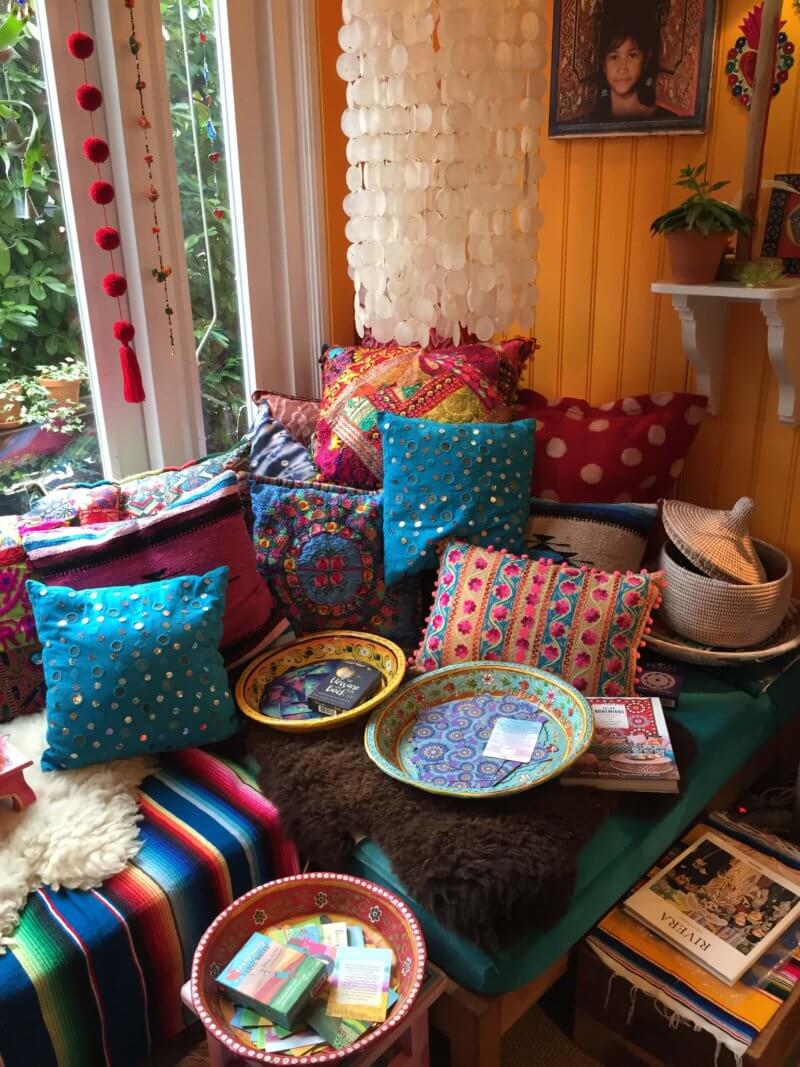 Be Fair, Be Funky
Location: Postjesweg 23, Amsterdam, The Netherlands
 Milagros Mundo Amsterdam |online store 
or follow them on Facebook or Instagram for more inspiration
Hope you like this blog on my favorite fairtrade shop in Amsterdam! Please drop me a note when you love shops like this too!
With love & light,
Yvon
btw, if you want to get my exclusive newsletter, sign up here 
BewarenBewaren