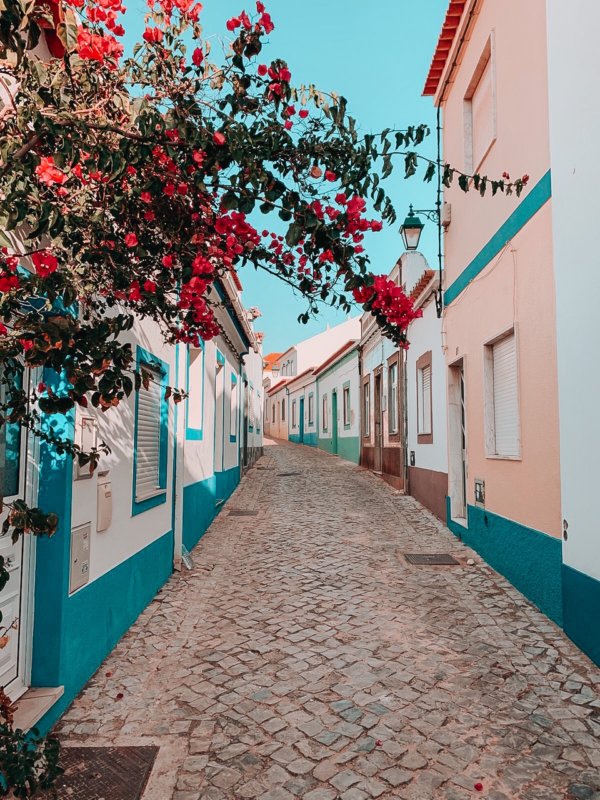 It has only been a few days since I came back from Portugal and I just had to share my experiences with you. This was my first trip (after I left Marrakech) in more than 3 months after Corona came crushing down on Europe. I was eager to travel again, but I was also kind of reluctant about how traveling would be after the borders had opened.  Is it safe to travel during the Corona virus? There was only one way to find out.  Just do it.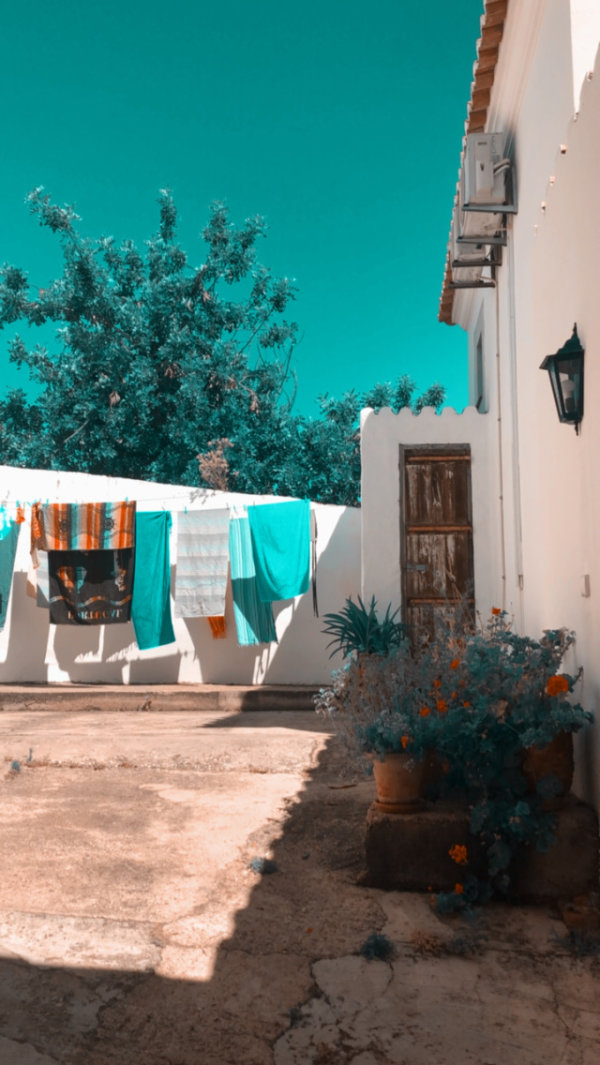 Why Portugal?
Portugal was one of the first European countries to open up its borders and with only a few cases of Corona, the country is one of the least affected in Europe by the virus. Besides that my BFF is a wedding planner in Portugal so we already had some inside information about how things were going down there. The Algarve was virtually deserted and only a few Dutch and German flights were coming in so we didn't need to be afraid of crowded beaches.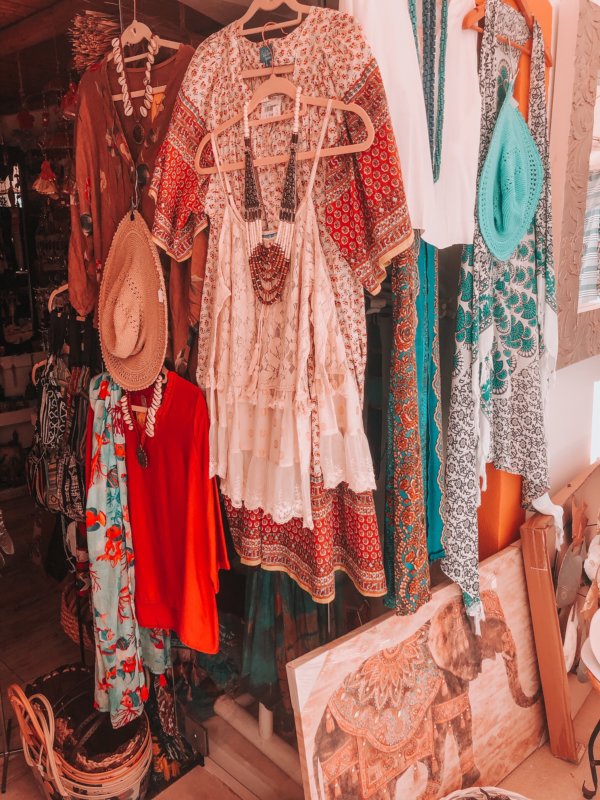 About the flight
The thing that is was most hesitant about was the flight itself. How would flying be in Corona times? To be honest, it was not as terrible as I expected it to be. I left from Amsterdam Airport and everything was very well organized. The airport was almost deserted at 6 AM and the security check took me less than 5 minutes!  I have to say that this was only the second week the Dutch were allowed to travel again within Europe so I do expect it to get busier over time.
On the airport and onboard the airplane wearing a face mask is mandatory, but you get used to it very quickly. The boarding procedure is very strict now to avoid having too many people standing together at the same time, which makes it very comfortable in my opinion. Before you get onboard the stewardess handed out an extra disinfectant towel and a menu card, so you don't need to afraid of touching a pre-used one.
Was the flight full? Yes! I guess my flight was booked up to 95% so don't expect a middle seat to be open. They made a quick announcement about the service, ask you not to get out of your seat unnecessary, the food service has been limited and you can only pay by card.
Did I feel uncomfortable? Not for a second! The plane was extremely clean and the staff was very helpful. To be honest I slept like a baby the entire way!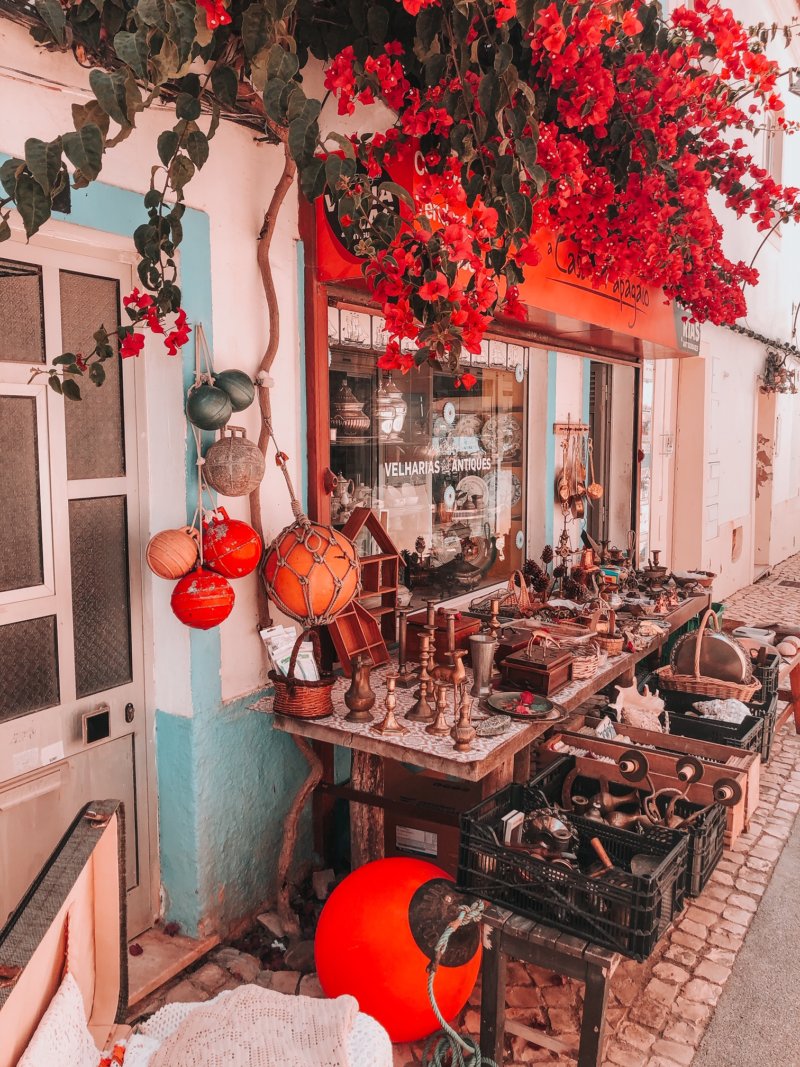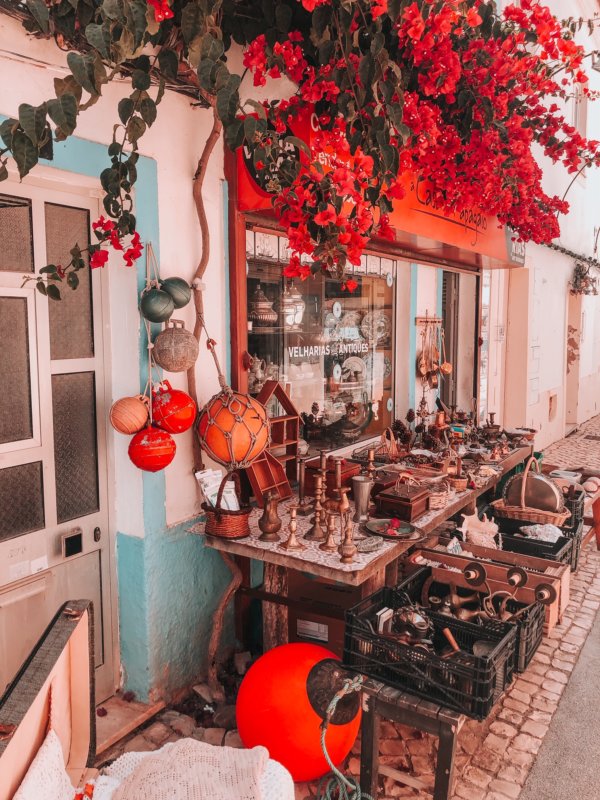 How was it like in Portugal?
I had visited the Algarve (South of Portugal) many times but I had never seen it so empty. Normally you would have to fight over a spot on the beach or the best photo spot in those narrow streets, but now we were almost the only tourists there. From the 1st of July, more countries will allow their citizens to travel again so I'm sure it will get more crowded, but now we almost felt like pioneers. And the Portuguese are very happy to have their tourists back again!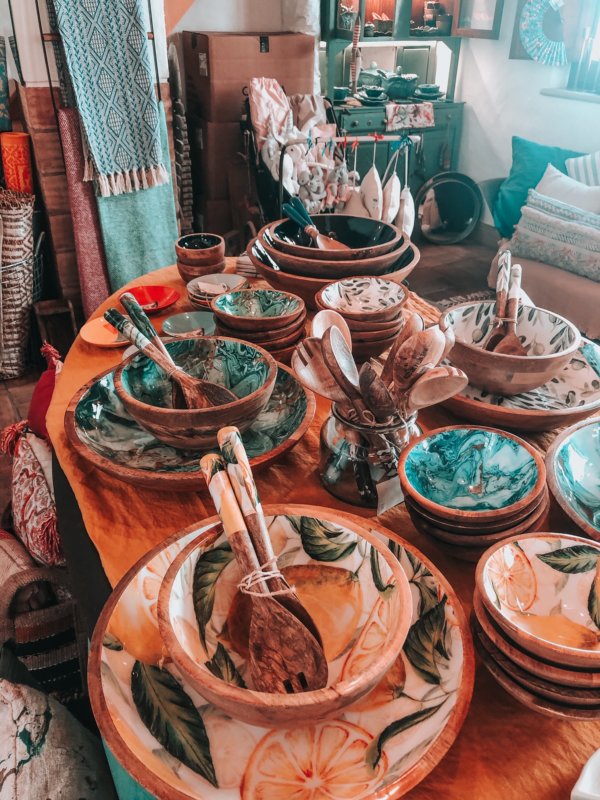 What are the new travel rules?
I can't answer that in one sentence. It depends on which country you are coming from and it also depends on which country you are going to. As a Dutchie, I'm allowed to travel again from the 15th of June, but ONLY within Europe and ONLY to countries that have been given the green light. This means I didn't have to go in quarantine when I got back home. France, Italy, the UK, Denmark they all have different rules and restrictions, so before you book you should double-check as the rules my change every week.
Every country will also have different rules in regards to the face mask, social distancing, and quarantine. In Portugal we had to wear a face mask entering a shop or restaurant and the safe distance was set on 2 meters as in the Netherlands a face mask is only mandatory in public transport and we have to oblige to 1,5 meter. Make sure you know to rules!

But what if there is another outbreak?
I honestly think that countries will do everything not to go in total lockdown again, BUT, if there is another outbreak of the virus you have to expect an extra set of rules. When we were in Portugal we heard of an outbreak in Lagos (Algarve) after an illegal party. Because of that many shops and restaurants had to close down in that city for 2 weeks. You also hear things like this happening recently in the UK where the city of Leicester might be going into lockdown again. Just remember Corona is not on a holiday.

The 5 questions you should be asking yourself if you are ready to travel this year:
Are you in good health?
Are you willing to wear a face mask even when it's very hot outside?
Are you willing to keep a distance?
Are you willing to follow the rules of the country you are visiting?
Are you flexible enough to change your travel plans at the very last moment
As I already got infected with Covid-19 in March I was never really scared to get infected again which made my decision to go on this trip a bit easier. It simply felt very good to be able to lay on the beach again, go out at night and have dinner at sunset and discover cute little towns. Will I be traveling as intensely as I did last year? Nope. Simply because I want to evaluate every month how things are developing. It looks like traveling to the US will not be possible for much longer so we just have to wait and see.
Travel during Corona virus
So is it safe to travel again? In my opinion, yes, but you should always follow the guidelines of the country you are visiting. If you are not comfortable with wearing a face mask in public transport or in shops you better think twice. If you are looking to party all night long in an overcrowded club you better think again, because the world is simply not ready for that. Never forget; you might need a vacation, but Corona doesn't.
Are you afraid to travel or do you have your itinerary full already? Let me know how you feel about traveling abroad and drop me a note below.
With love & light,
Yvon