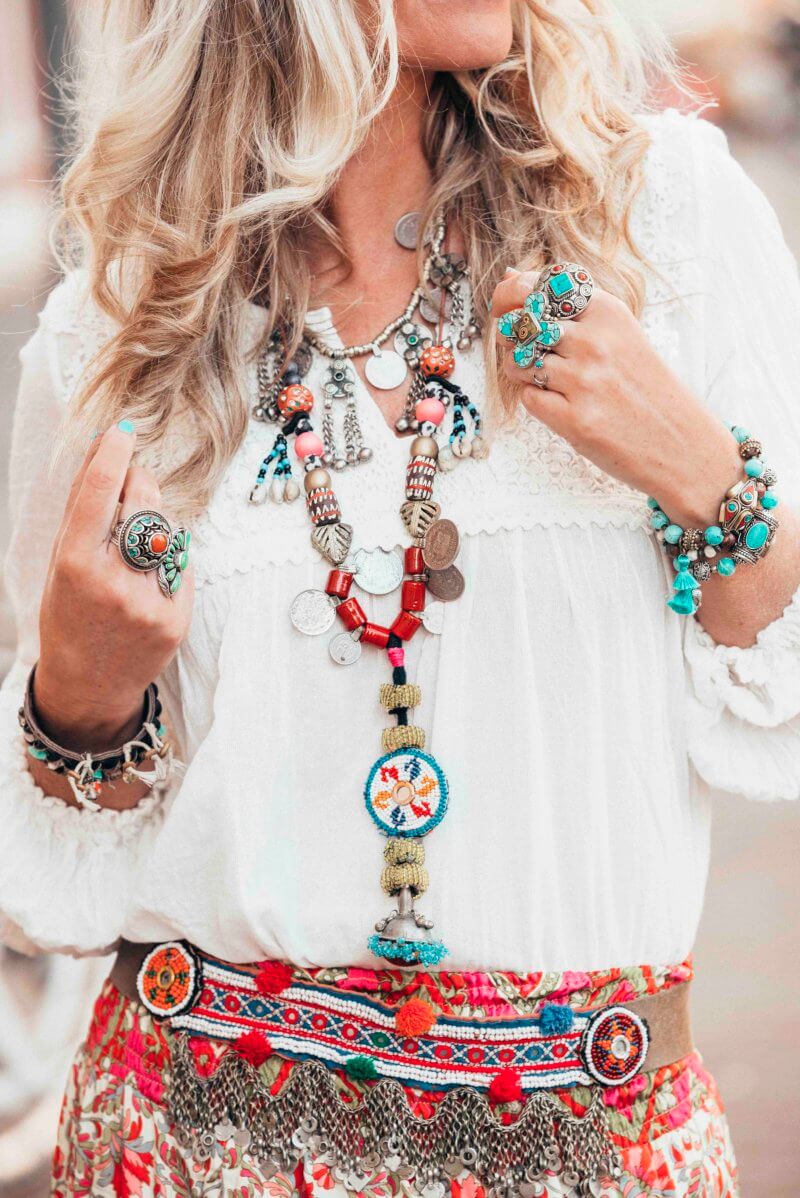 Hi lovelies! I've been getting so many questions on my Instagram about that bohemian Ibiza skirt I decided to make a whole blog about it! The fabric and the print just make it the must-have skirt for this summer don't you think?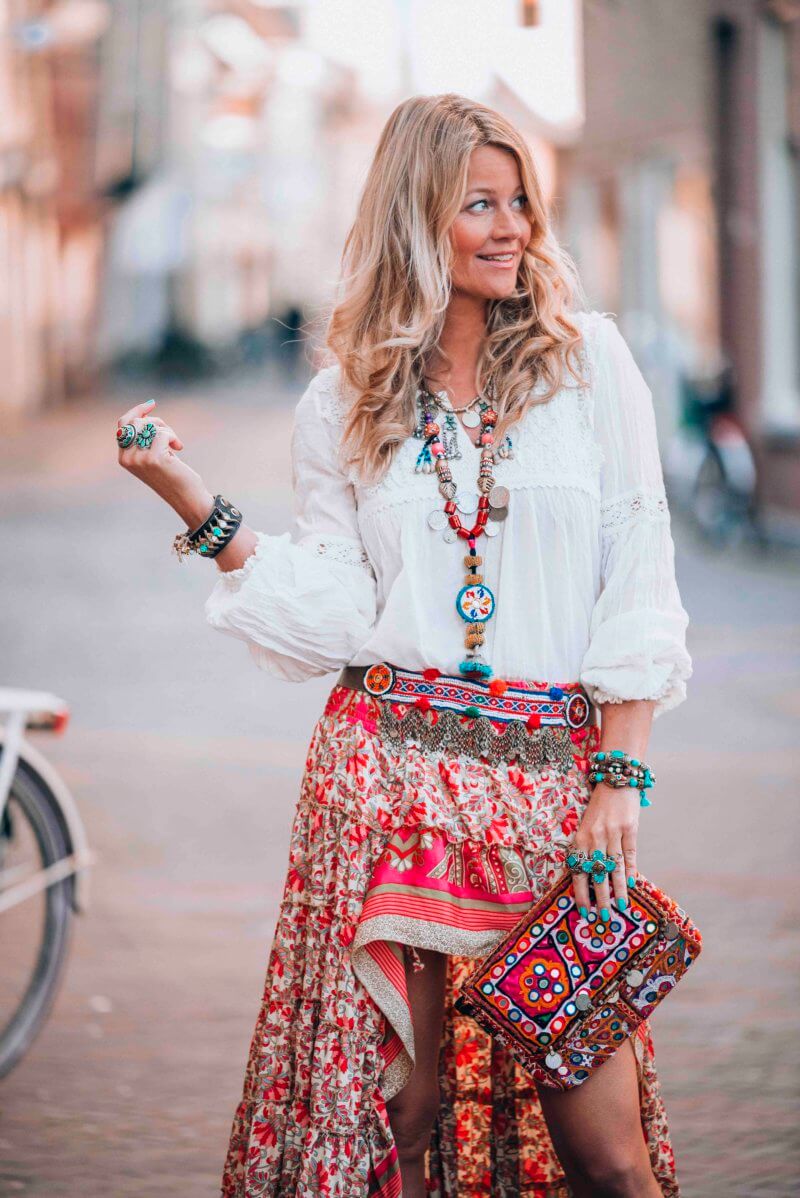 The front of the dress is short so it will show off a lot of your legs! If you rather have a more closed front you can easily tie the two parts together to create a more gypsy style skirt. As it was only 10 degrees outside while I did this shoot I'm wearing thin summer stockings underneath but on the beach, you can easily go barefoot of course.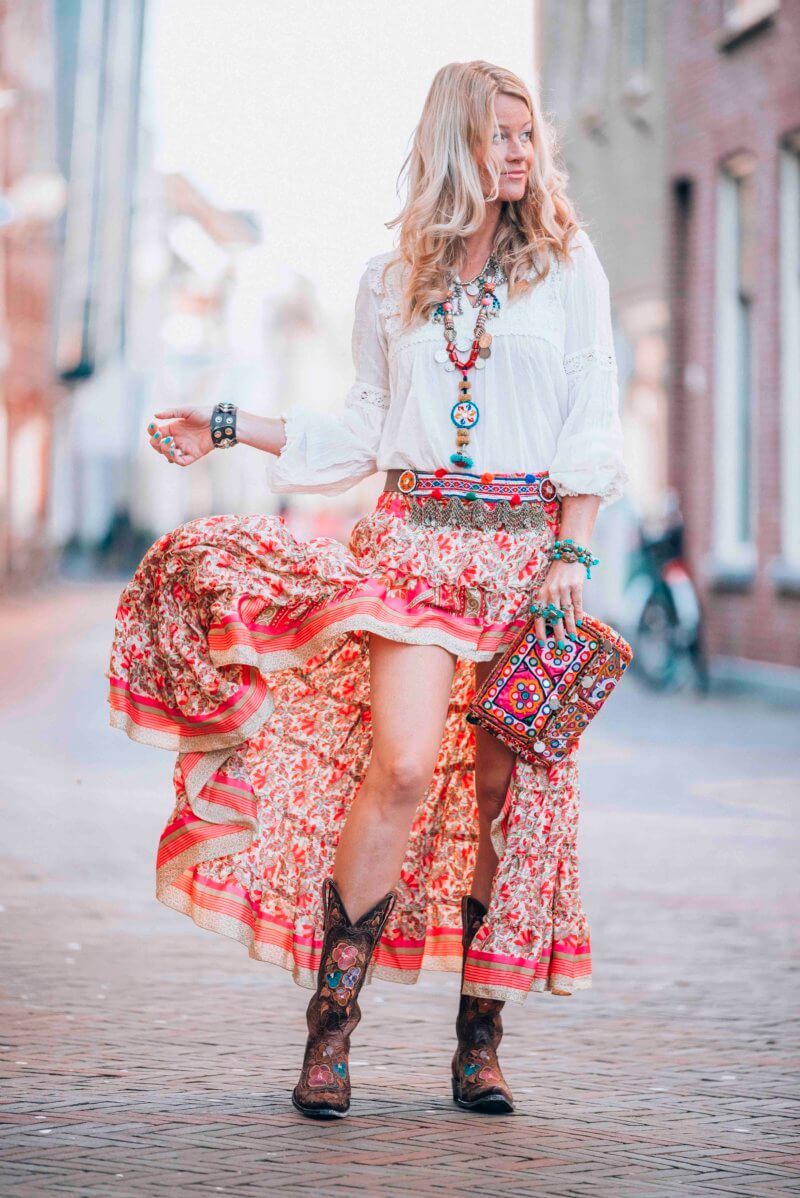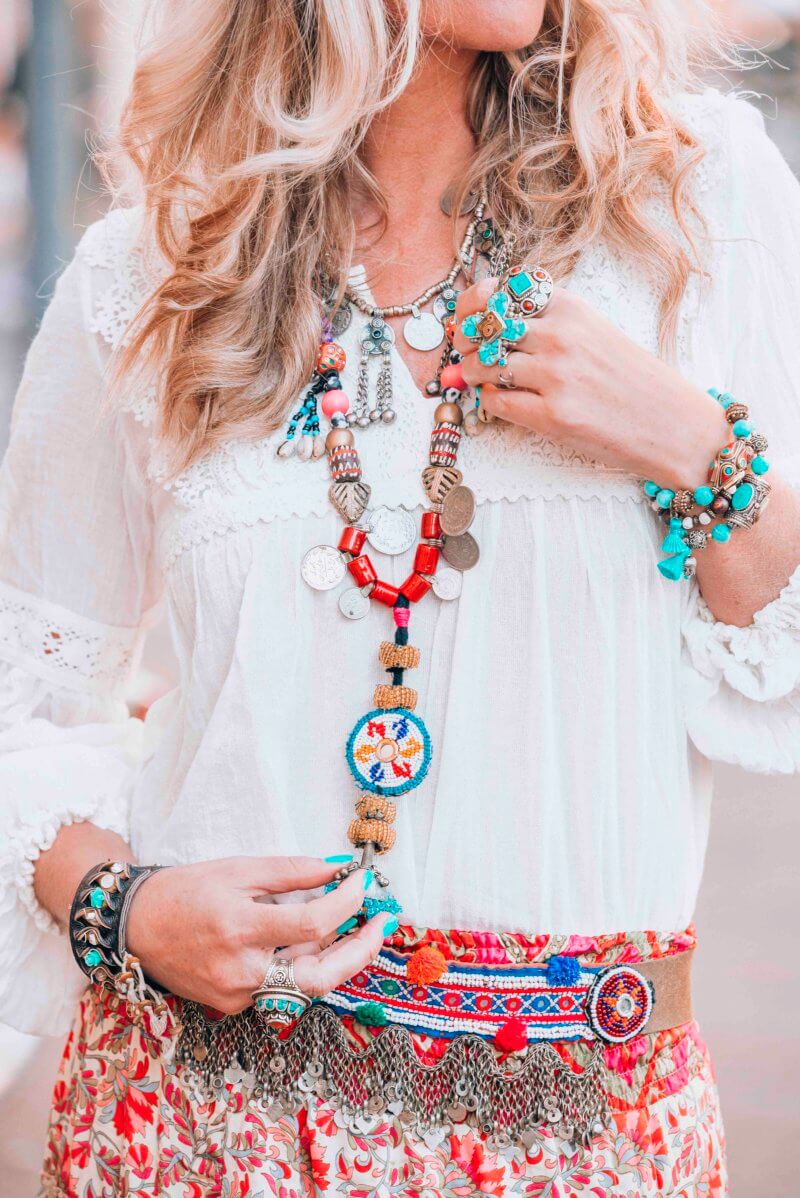 Get the look
Bohemian Ibiza skirt with vintage flowers (also available in other colors)
Old Gringo Bonnie cowboy boots
Jewelry by YaoHaus and StyleTrash
What do you think of this beautiful bohemian Ibiza skirt? Isn't it a dream? It also comes in the colors: pink, turquoise, yellow and blue. The fabric is super light so you can easily fit it in our suitcase! Leaving for Ibiza in just a few days so stay tuned for more Ibiza vibes!
With love and light,
Yvon
ps: Did you sign up for my weekly newsletter already?
SaveSave
SaveSave
SaveSave
SaveSave
SaveSave
SaveSave
SaveSave
BewarenBewaren