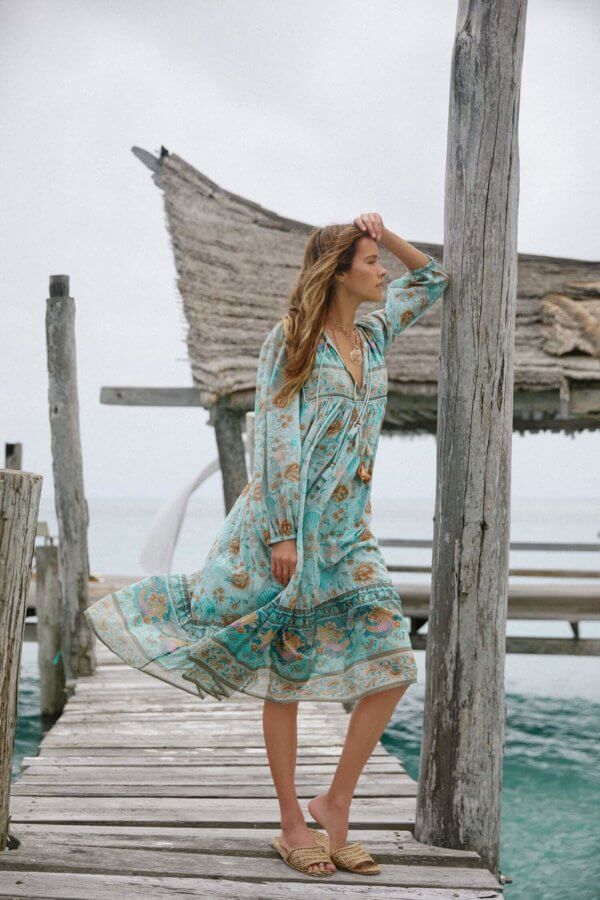 SeaShell – the latest collection by Spell & The Gypsy is here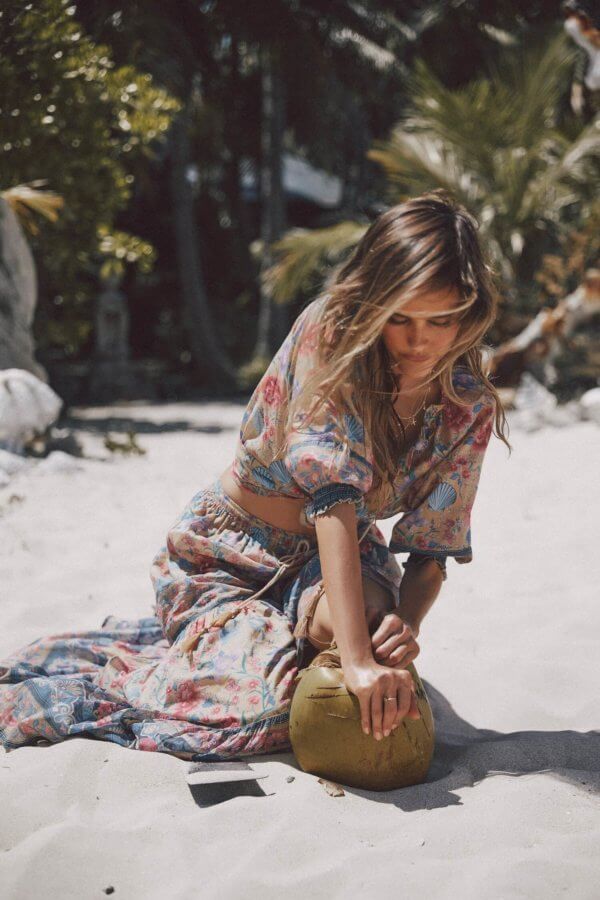 Yes, Girls! The wait is over! The new and absolutely fabulous new Spell & The Gypsy collection is here.
S E A S H E L L
As you know I'm a big fan of this Australian bohemian brand and every new collection makes me super excited. What can you expect from this drop? The prints from this collection are more like the old style Spell we are used to and love so much. Vibrant turquoise, soft coral prints and what about that Seashell gown in the color sand. Isn't it just fab! Bringing back those hippie vibes we all love to see so much with Spell Designs.
If you have been following me for longer you also know I've been more critical about the last few drops. I was really missing that signature look the brand is so famous for. Going more mainstream is not really my cup of tea and I'm soooo happy the brand is back to its old bohemian roots.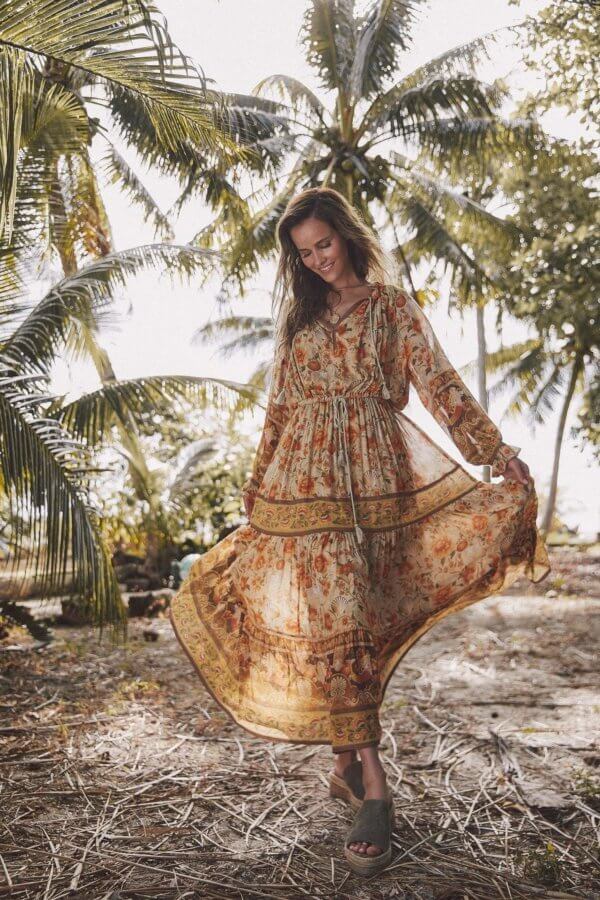 About Spell & The Gypsy
Spell Designs is an Australian brand founded by the two beautiful sisters, Elisabeth and Isabella. Located in Byron Bay they have grown from a simple market stand to a world know bohemian fashion brand. Every boho girl is always eagerly waiting for new collection drops and especially their older collections are becoming real collector items and are sold for crazy prices on eBay. Please, always be aware of fakes and copies as this brand has a lot of copycats.
What I especially love about Spell is that they are really working with sustainable fibers, focussing on recycling, on better packaging and are really downsizing their environmental footprint. Where most brands are just focussed on more and more, Spell is more focussed on giving back. Yes,  their prices are higher than your average fast fashion store down the corner, but you will feel must better knowing where your dress came from.
If you like to go for the real deal you shop directly from their AUS or US online shop or check for a stockist near you here. European girls can shop at ByCheryve and Shop Nepenthe.
For more online stores you can also shop from FreePeople, Planet Blue, Revolve Clothing, Shop Bob & Soleil Blue
As with all online purchases make sure you check for taxes and import duties first to avoid disappointment.
The first drop will be Thursday 7th November followed by the second drop on Wednesday 20th November. Make sure to set your alarm clock and let me know what you got your hands on! I'm going for the SeaShell maxi skirt as my next stop is gonna be Thailand! Stay tuned for more.
Check for the whole collection of Spell & The Gypsy here or follow them on Facebook or Instagram
With love & light,
Yvon