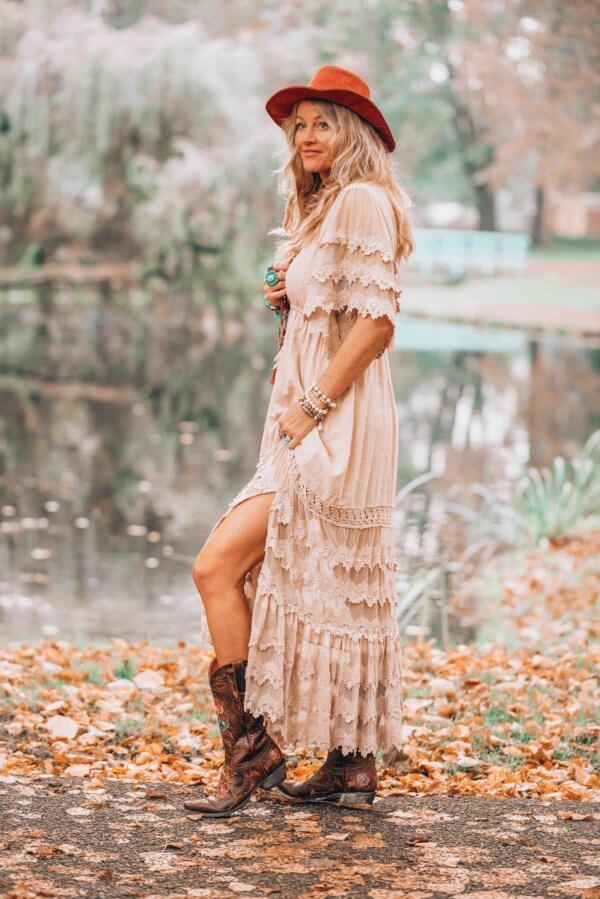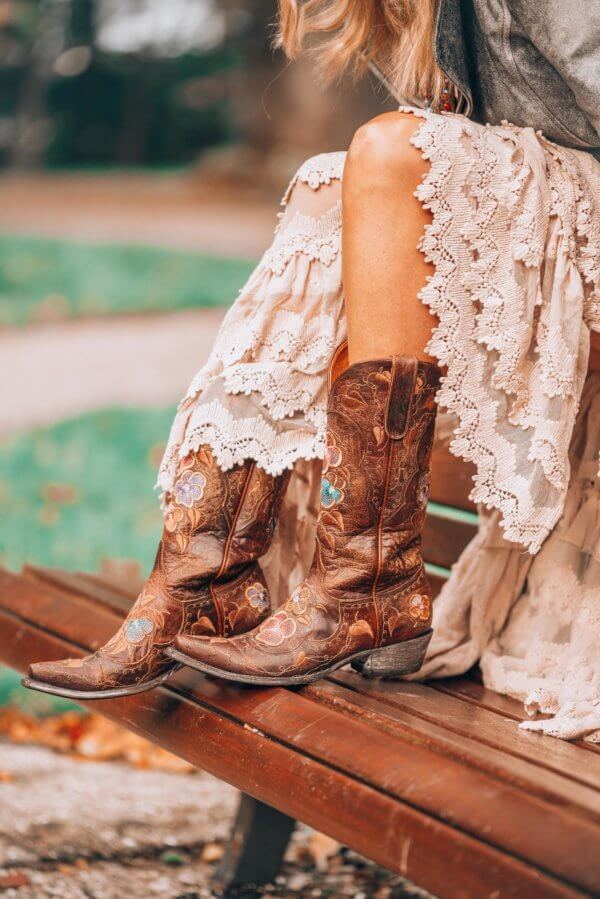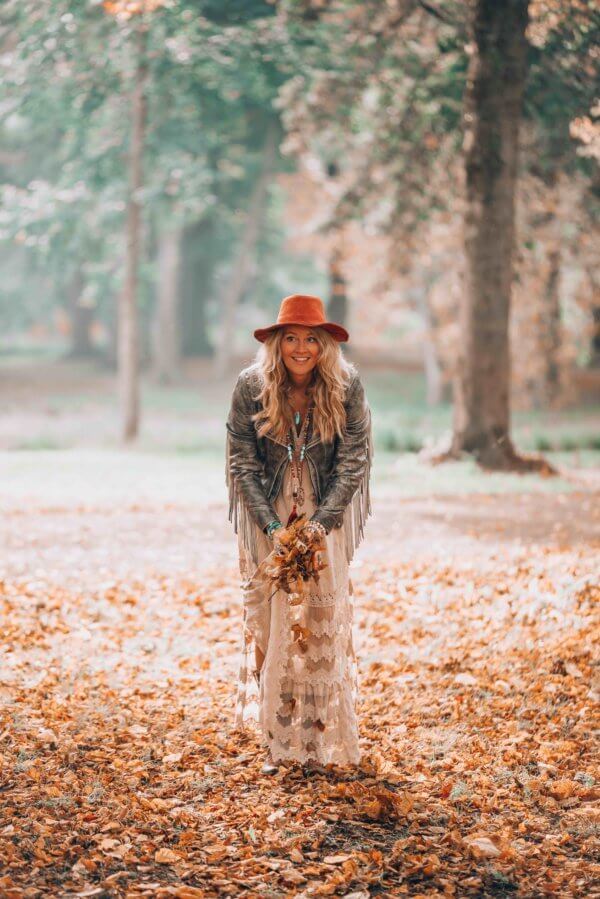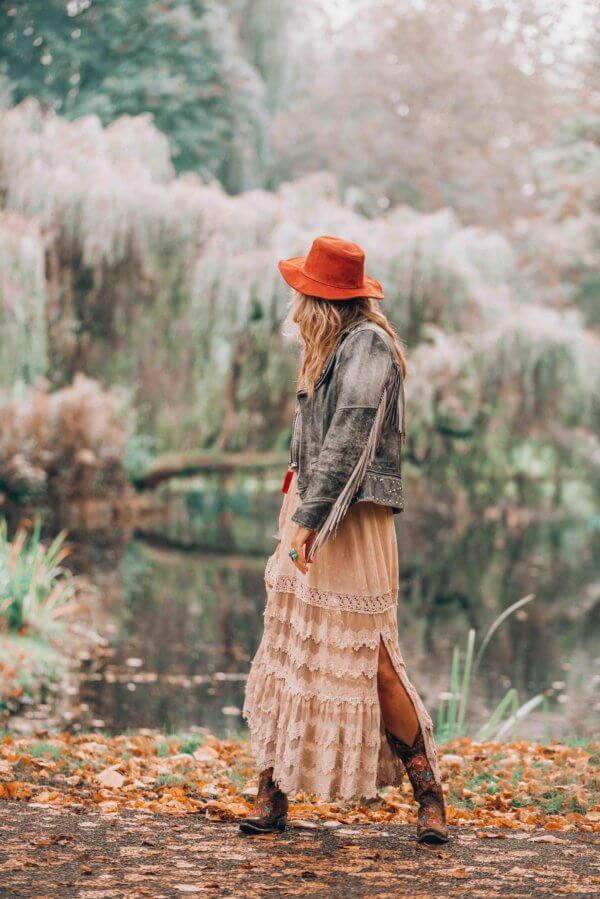 Hi, lovelies! If you have been reading my blogs for a while you know I'm a big fan of maxi dresses. I'll try to wear them as long as possible all the way through Autumn till it really starts freezing. Just adding some layers to create a more temperature-appropriate look. Today I wanted to show you my favorite bohemian white maxi dress I found on SaltyCrush.
The first thing you can do of course is to add a pair of cowboy boots. These boots are great at keeping my legs warm ( I wear warm socks in them) and covered but they also work perfectly with your skinny jeans. If you are not a fan of cowboy boots you can also try some knee-high boots which are very popular this season or if you like a more street boho look those bulky platform boots in dark red or black.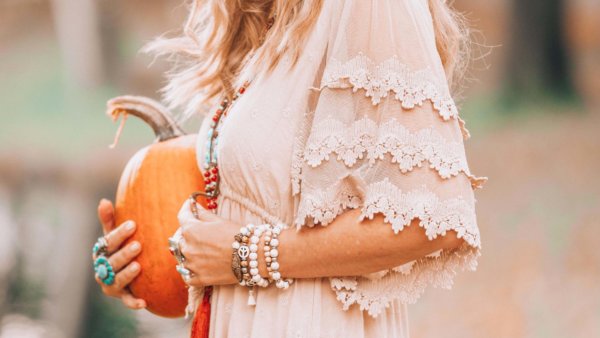 About that fabulous bohemian lace maxi dress
I also have a gorgeous green and red maxi dress from Salty Crush but this is the first time I tried a white one in lace. Or the color is more sand than white to be precise. As Autumn is kicking in here I wanted to try this warmer shade of white for a change. The V-neck gives it a very feminine touch and the lace details are just fab. And what about those sleeves? Aren't they just amazing? As it's getting a bit colder here I had to finish the look with a vintage jacket but for my bohemian sisters Downunder, who are enjoying their summer soon, just add some flip-flops and you are ready to go!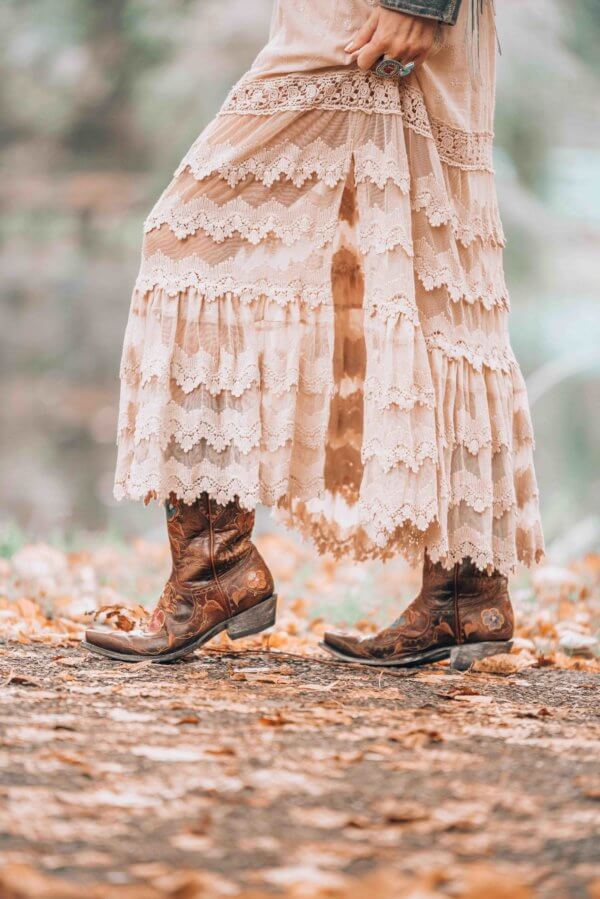 Let's have a look here and here at the other dresses from Salty Crush I have been styling lately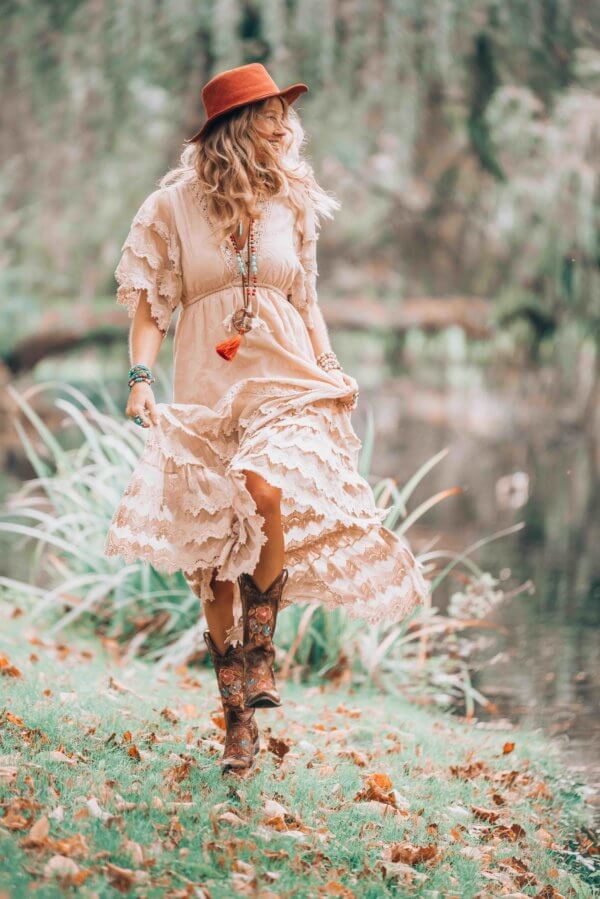 Shop the post
Bungalow Maxi dress– Old Gringo Boots The Bonny – FreePeople Suede hat (old collection) – Leather jacket custom made for me 🙂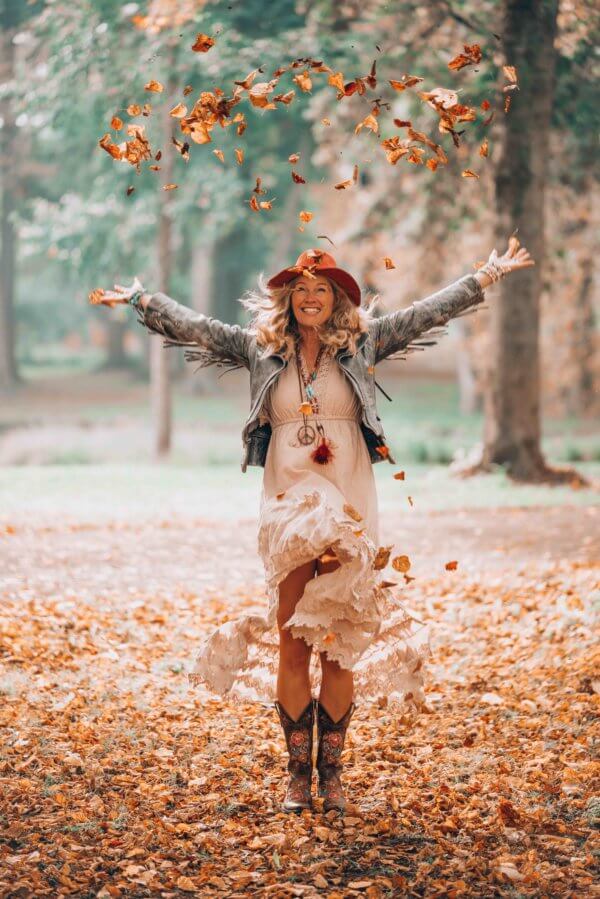 What do think about this look? Do you try to wear your Summer dresses in Autumn too? I've linked a few dresses on my favorites page for you to check out! Let me know how you like to style your favorite dresses for this season! Leave me a comment below.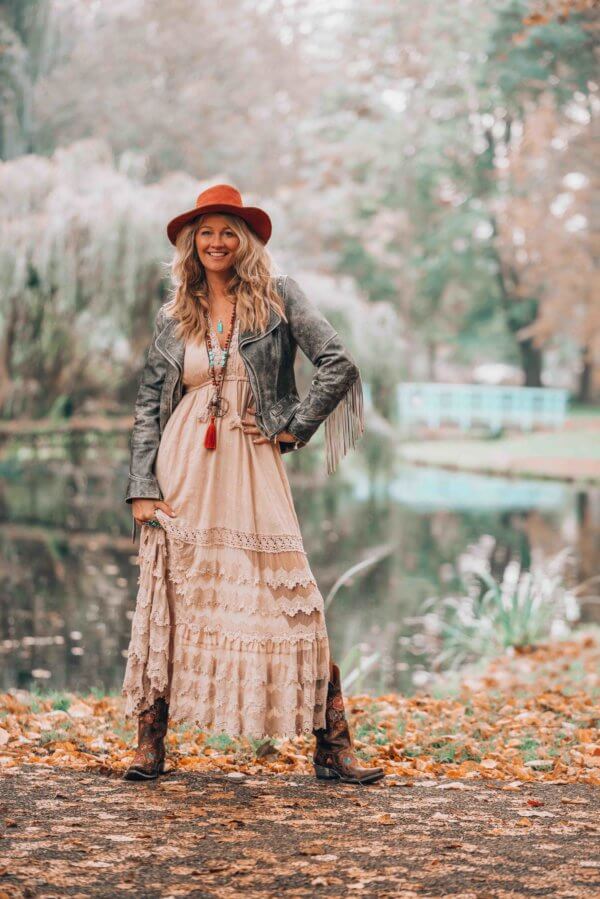 My boyfriend and I are leaving for Thailand in a few weeks so this is probably one of the last Autumn shoots we are able to do in Amsterdam. I can't wait to feel the sun on my skin again and wander around those empty beaches. Stay tuned for more! XOXO
With love & light,
Yvon
Ps: don't forget to sign up for my weekly newsletter and get all the latest in boho world!
Thanks to Salty Crush for teaming up with me on this blog and giving me the freedom to create my own boho style 🙂 If you love to see more of their collection follow them on Instagram and Facebook!