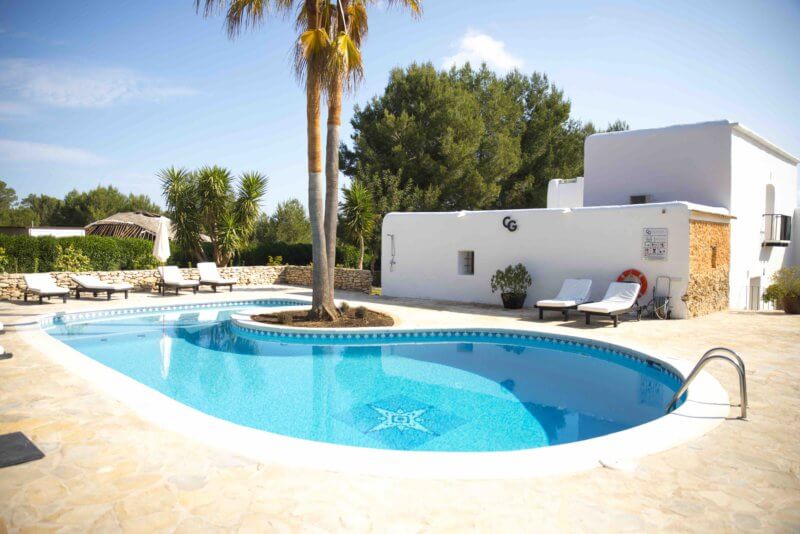 About an Agriculturo
There are places to stay and places to stay. But if you truly want something special for your stay at the island of Ibiza go and try an Agriculturo. These unique rural once working farms or Finca's are a really nice way to get the true Ibiza feeling. Prices range from very affordable to the more expensive stays just depending on what kind of service you want. The Agrotourism is closely monitored by the local government and at the moment no new licenses are given to other Fincas. So the hotels with this status are really in an exclusive Ibiza group!
There are 3 core criteria an Agriculturo has to meet;
No more than 24 rooms
A minimum of 25,000 square meters land
Built pre-1960
The buildings must also stay true to the original buildings to offer a seamless transition from the original structure to the newly constructed buildings. With many buildings dating back over 200 years the owners need to be sympathetic to the style so expect small windows to keep the room temperature lower during the hot summer. This also means when staying at a Finca in early season the rooms can be quite cold! Don't be afraid to ask for an extra blanket.
As these Fincas are located in the more rural areas and away from the more busy parts of the island it's an ideal place if you are looking for some peace and quiet. It's just a great way to experience Ibiza and as no two Agricultoros are the same you get a real unique and homey feeling. Renting a car is something I would highly recommend. There is just no way you can get public transport to these remote locations.
About the food
All Agriculturos will offer you a delicious and healthy breakfast with lots of local ingredients. If you are looking for a full board you have to check at each individual Finca to see what their kitchen provides. Most of them offer a light meal or a bar service but do check in advance to avoid disappointment.
My favorites to stay
Do you like to stay at a unique place? Away from the crowds and with a touch of the real Ibiza? Then a Agriculturo is a place for you!
With love & light,
Yvon
All pictures on this blog are taken at Agriculturo Can Guillem.