Bohemian silver jewelry you will love
Time for another jewelry blog! This time it's all about a Don Biu! A bohemian silver jewelry brand from the lush island of Bali. You might have recognized the pictures from this blog already. It's the beautiful boho queen Gyspylovinlight showing off the sterling silver collection in her own unique style.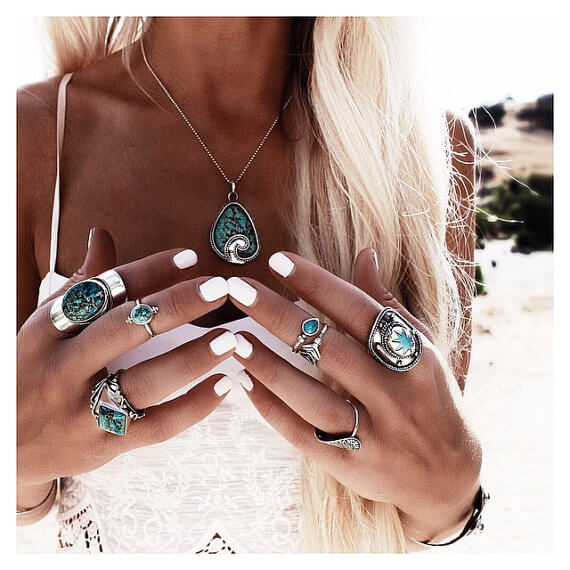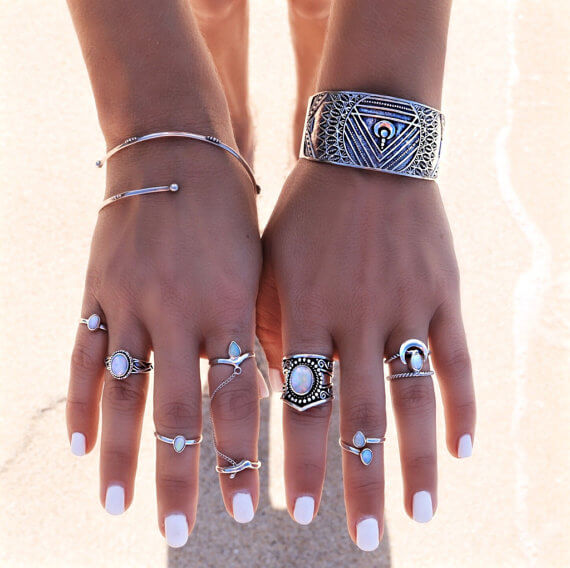 These pictures are all over Pinterest and I was so happy I finally found this brand on Etsy as well. The combination of the bright turquoise, rainbow moonstones, gypsy rings and solid statement rings are just a dream for every gypset lover! I can just see myself stacking up on these rings, can you?
Native American jewelry with a vintage Soul
The best bohemian fashion brands online
Bohemian jewelry! Check out where to find the best online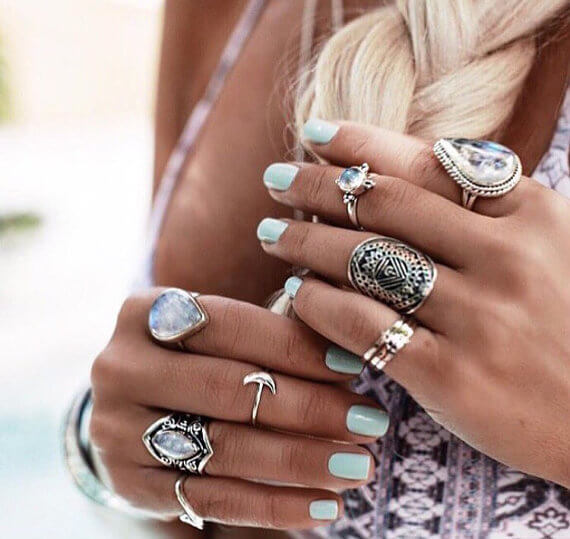 And it's not just the rings to that catch your eye. Silver body chains, dreamcatcher necklaces, beaded chokers, boho foot chains and even a rustic men's ring collection.
Love her but leave her wild
More on the people behind Don Biu
Don Biu is a modern boho brand born and created on the beautiful island of Bali. The owners and creators are the talented silversmiths Alit and Katrina working together on their unique bohemian silver jewelry collection.
The couple also has a great love for animals. They take in as many as they can from dogs, ducks, cats, and chicken. Their home has turned into a little farm and they donate generously to animal shelters on the island too. Two pure hearts to love.
The new collection is here
Recently they added a new collection to their brand called Cast Away Handcrafted. This collection is for the wild child spirit to the retro and vintage lover. Equally beautiful but see for yourself 🙂 Both collections are available via Etsy. Please allow 2-6 weeks for delivery!
What do you think about the collection of Don Biu? Had you already heard of this fab brand? Please drop me a message below with your favorite item! Looking forward to hearing from you!
With love & light,
Yvon