I love a good boho-chic maxi dress, especially the one I can also wear in Autumn. Just throw it over a pair of skinny jeans and add some vintage boots. If you like to be fancier you can also wear it with your high heels and a little leather jacket. You just can create every look you want depending on the mood you're in. For this shoot, I unbuttoned the bottom of the dress to show off the jeans a bit.
All pictures are subject to copyright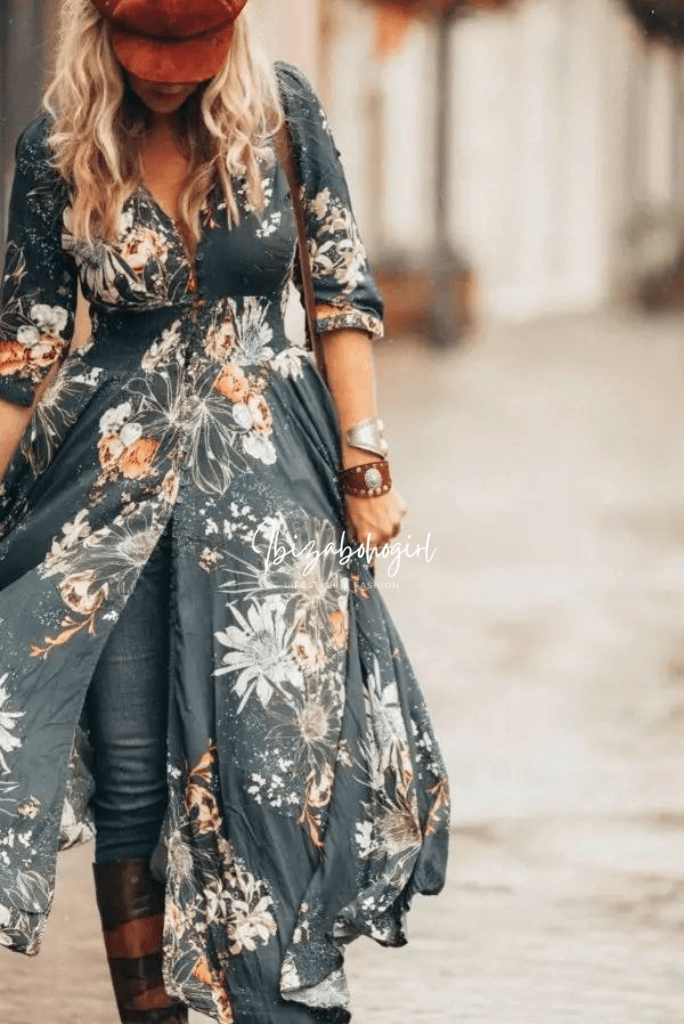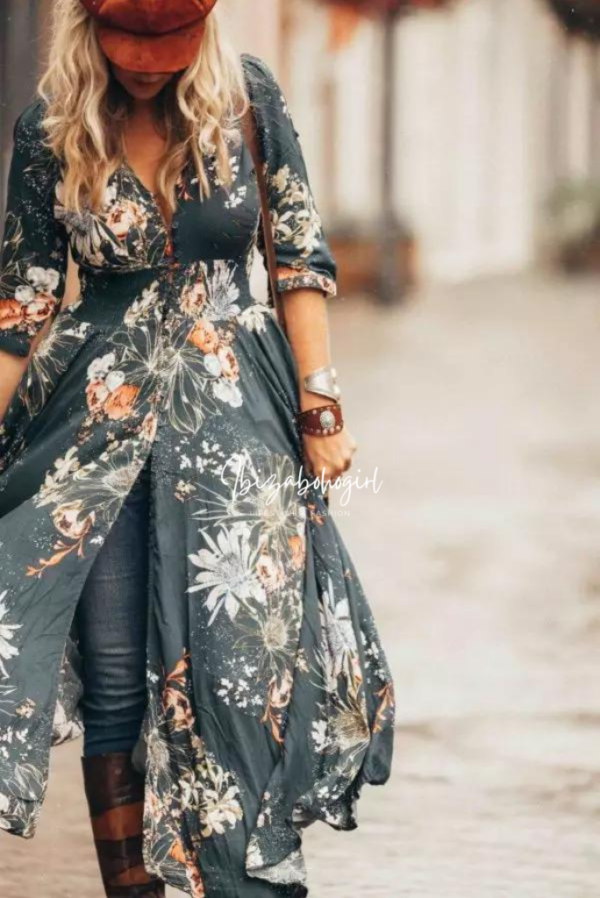 I always feel very confident wearing a fab maxi dress; no matter what the weather.
I'm wearing
 Indigo Maxi Dress| Vintage 70's boots | Jeans | Suede Cap | Brown Bag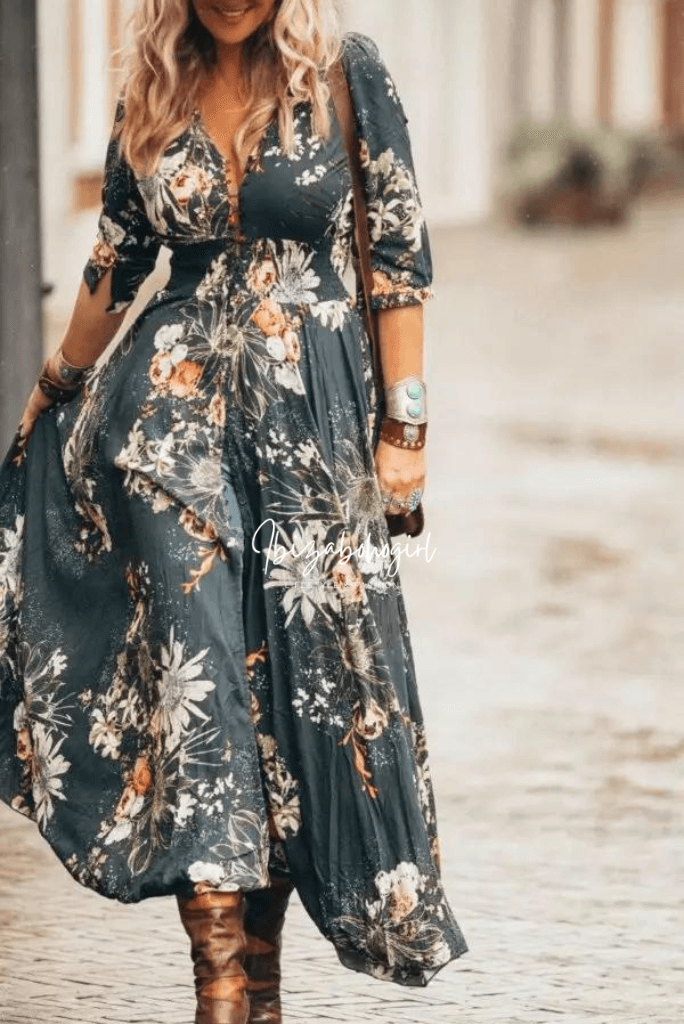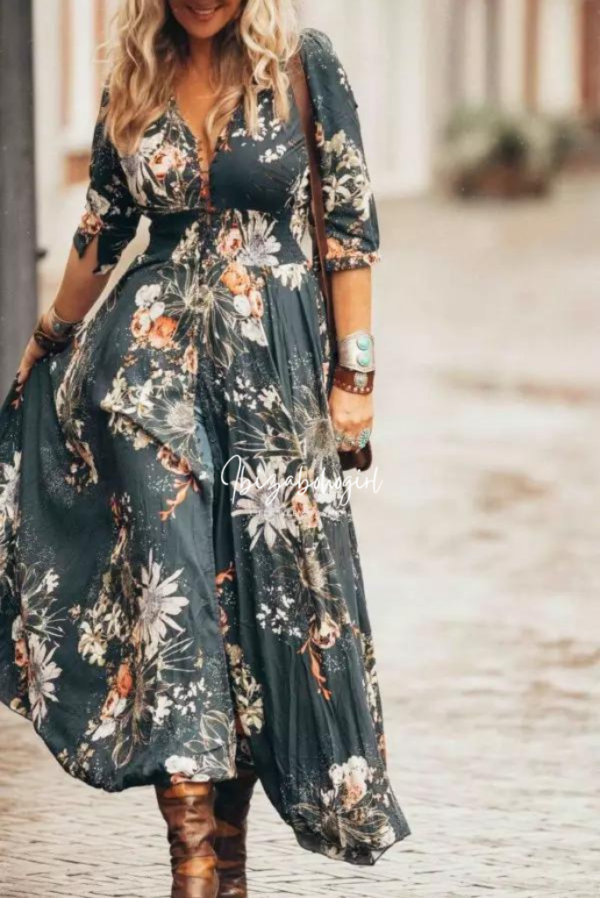 This boho-chic maxi dress is from the JAASE collection of Salty Crush. Maybe you remember seeing me wearing a green one while I was in Boston last time. I love it when a dress has a bit longer sleeves so I'm a bit more covered. Especially when it's getting colder. Click here for more on the JAASE collection. Do you love this print of the Indigo dress as much as I do? They now added a fabulous kimono and mini dress in the same print!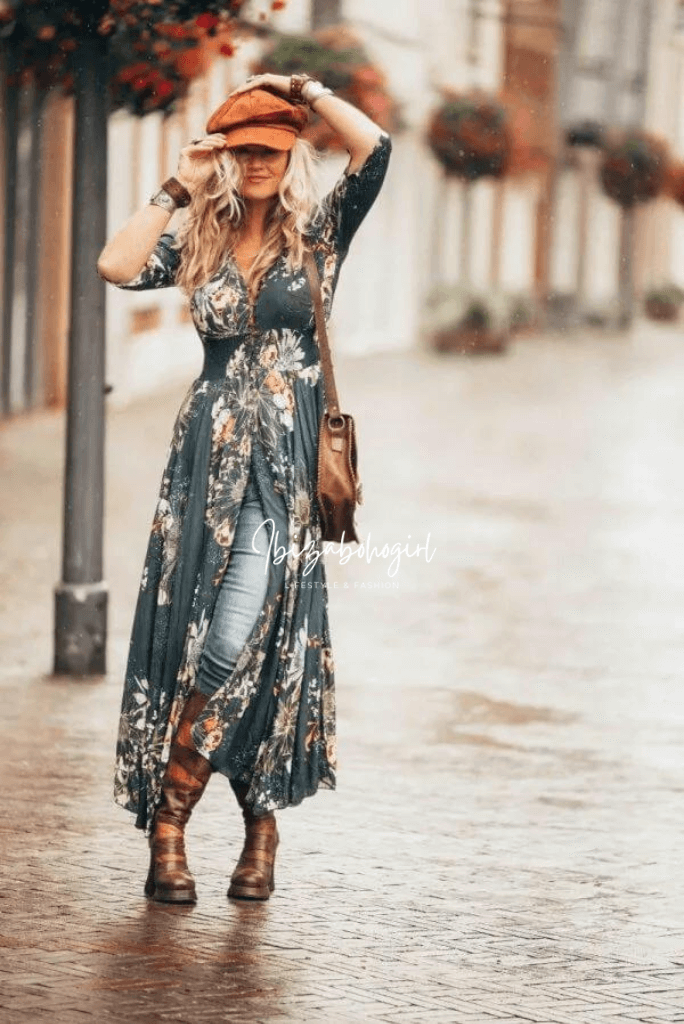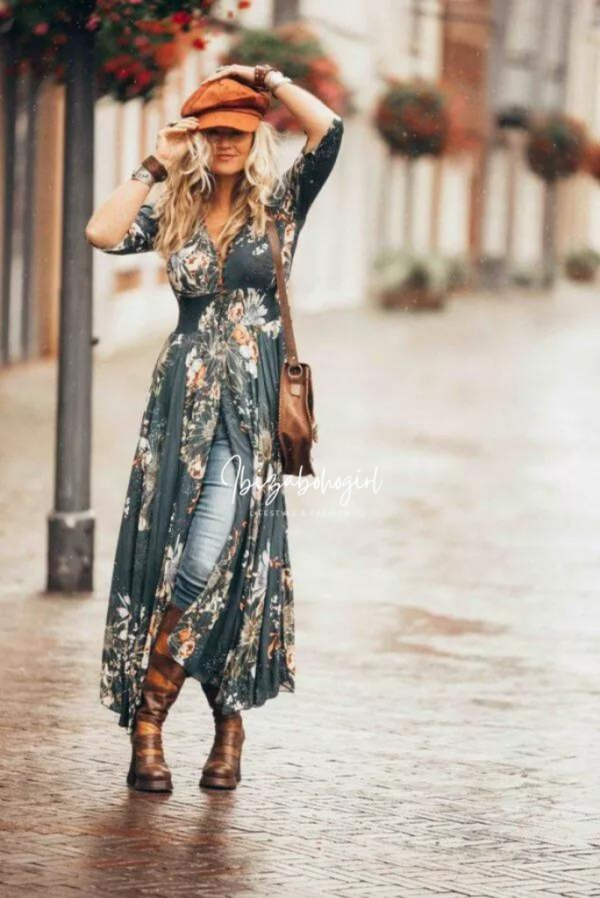 How do you change your wardrobe when the colder days set in? Do you still wear dresses or do you put them away until the next season? Drop me a note and let me know in the comments below!
xoxo Yvon