The best in Native American Design
Each time I find a unique and hippie style jewelry brand I just have to share it with you! Scrolling my way through Etsy looking for new inspiration and searching for some Native American jewelry my eyes got stuck on Eco Design Project. If you love vintage, turquoise, and ethnic jewelry just as much as I do stay tuned!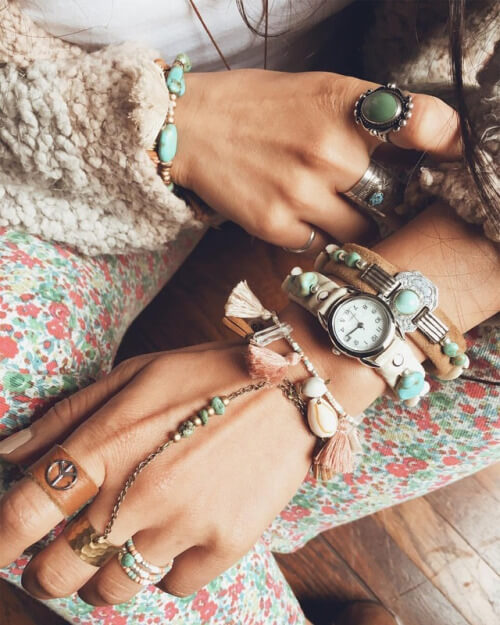 no products
More bohemian jewellery inspiration you will love
The best in boho style jewellery brands you will find online
Bohemian style jewellery I found on Etsy
Japan-born designer and beauty Mayo began crafting jewelry from discarded and vintage materials. Largely influenced by Native American crafts, vintage fashion and ethnic artwork her work is an absolute dream for every hippie girl. Almost all her pieces are unique and if you like to stack your rings and bracelets this girl is giving the right example.
A Native American Jewelry brand you simply have to know about
Check out her collection of leather necklaces, Native American inspired watches, big chunky turquoise bracelets and my favorite… the beaded rings! Oh, I just love it all. Big chunky jewelry with a lot of turquoises is what every boho girl should have to complete her style. I recently added some beautiful necklaces to my collection and I wear them almost every day!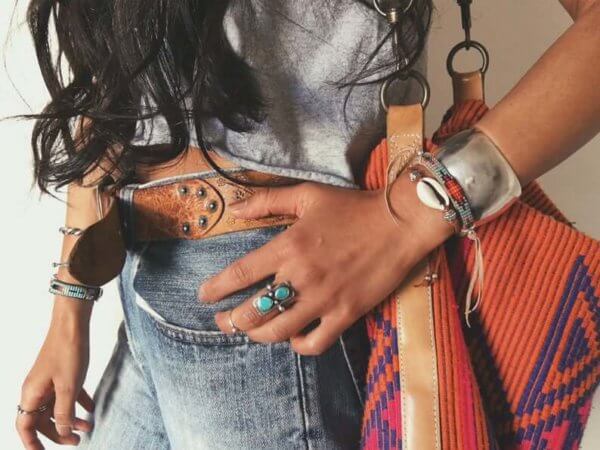 All her items are handmade and designed in her own private studio in Los Angelos. Luckily for us, her whole collection is available online through her Etsy store. 
Are you also inspired by the Native American jewelry or are you already following Eco Design Project on Etsy? I'm totally addicted to her style and the next time I visit the U.S. for sure I will collect some more or her beauties. For more inspiration follow Eco Design Project on  Instagram or check out their website here.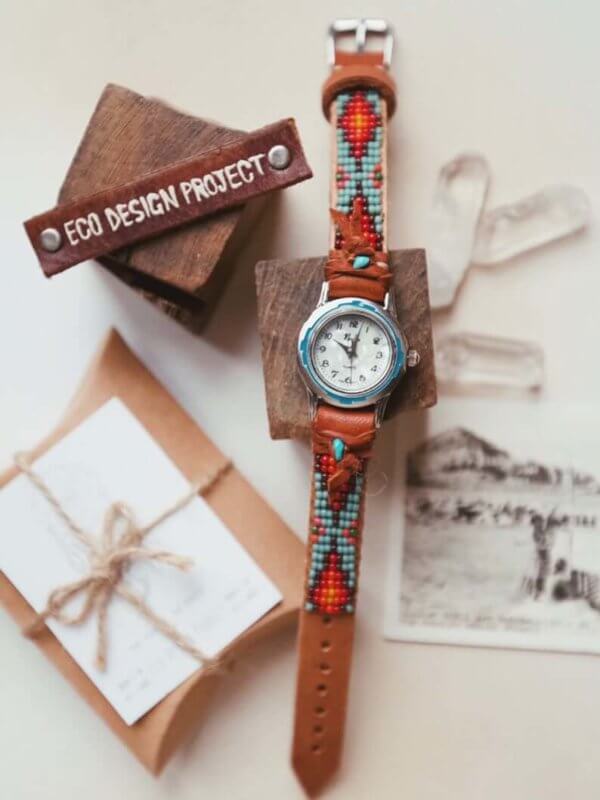 Aren't you just as much in love with these designs as I am? I've set my eyes on one of those watches of hers. Xmas is coming soon right 🙂 Let me know what your favorite piece of jewelry is and drop me a note!
Be inspired!
xoxo
Yvon
This blog is not sponsored in any way. I truly love Eco Design Project and their style!