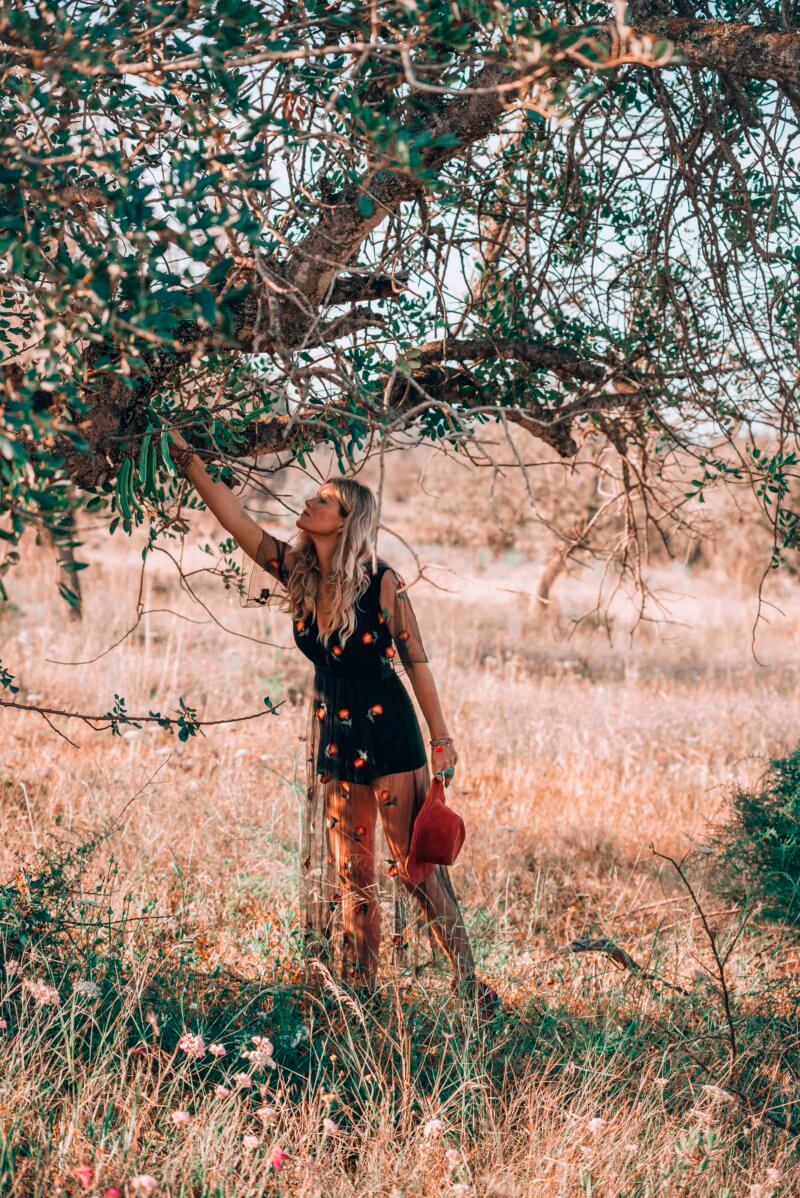 Outfit details:
Azalea romper mesh dress by Zaimara | Suede hat at FreePeople | jewelry private collection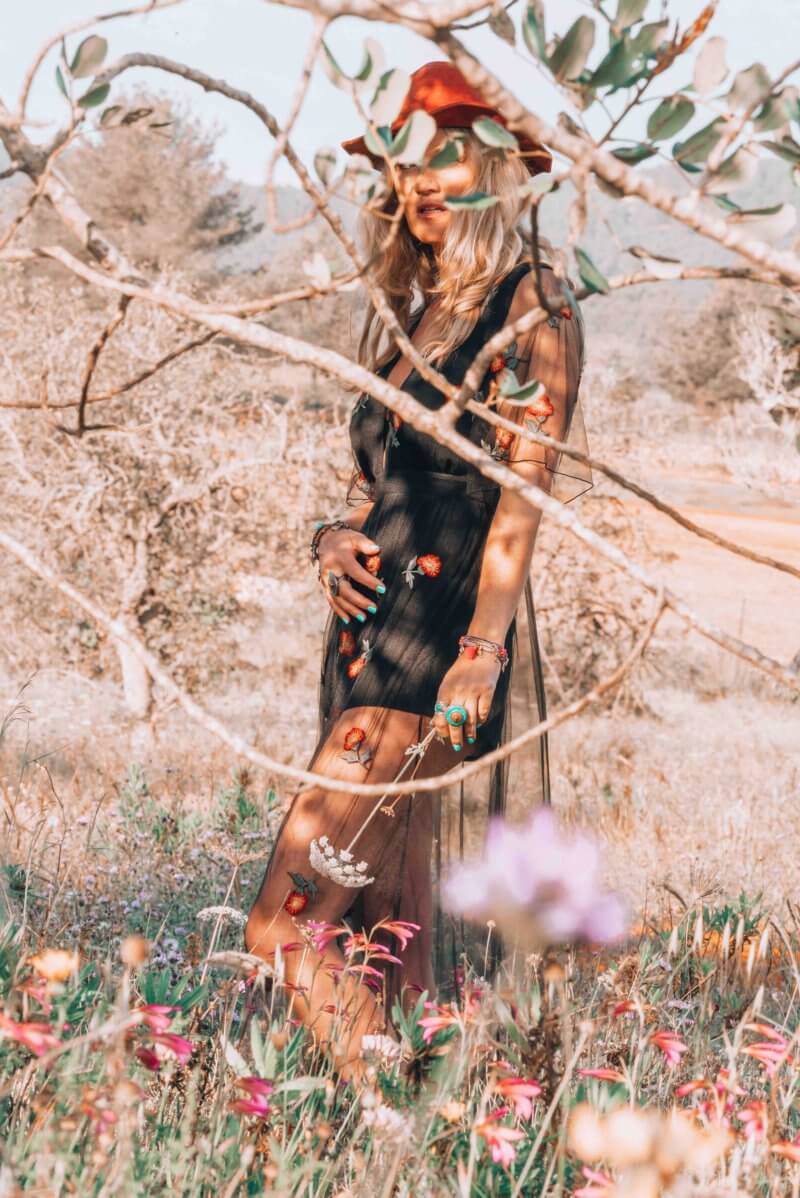 It feels like spring only just began, and now we are only a month away from summer. Is it me or is time moving way too fast! It seems like only yesterday I came back from the beautiful island of Ibiza and now I'm already packing for Boston again. I'm just praying the Boston weather is gonna be kind to me this time.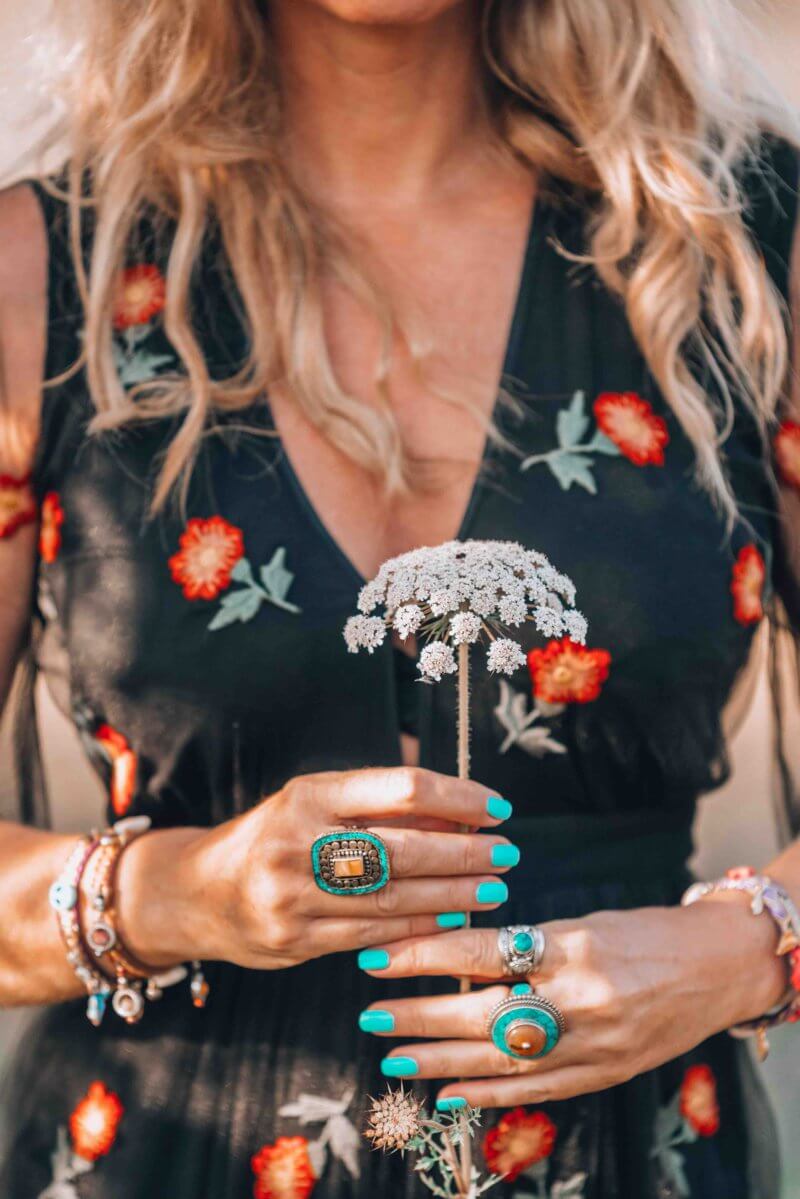 More from Ibiza you will love
Where to go shopping on Ibiza?
Strolling around the old town of Ibiza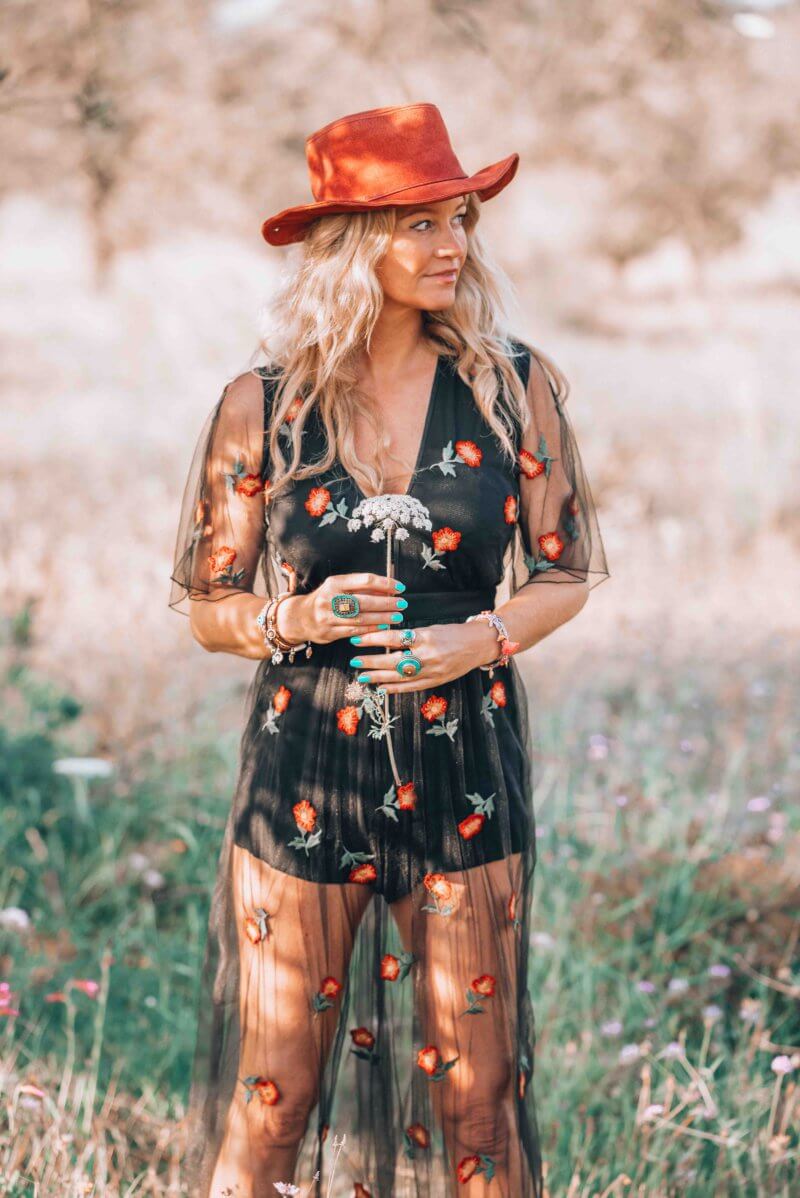 If you have been following me for a long time you know I love to dress up. Especially dresses are my favorite! This dress from Zaimara is no exception. Although you will not see me wearing black very often, this embroidered mess romper/dress is definitely an eye-catcher. And I think my boyfriend also approved, 'cause he just kept on telling me how beautiful I looked in this outfit 😉
For this shoot, we went outside at 06.30 am, because the light is just at it's best then. Life of a fashion blogger is not always pretty girls 🙂
Let me know what you think of this look and drop me a note! I love to connect with you.
With love & light,
Yvon
Thank you to the Zaimara team for making this blog possible.
For the entire collection of Zaimara click here or follow them on Facebook and Instagram
Location: Ibiza, San Miguel, Can Planells