Some bohemian bedroom inspiration
Bohemian decors just never get boring. There's always something new to discover in every corner and at every turn. Step over minimalism and let's go bold and bright! I've shown a lot of boho living rooms on this blog, but wouldn't it be nice to give your bedroom a little makeover as well?  You spend so much time in your bedroom so why not give it its own relaxing and carefree vibe?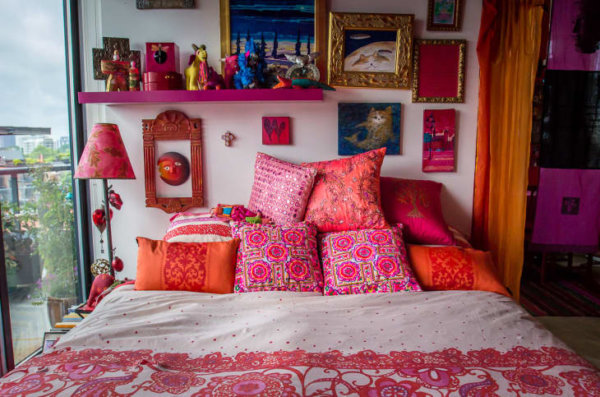 How to create your own perfect bohemian bedroom?
Add some greenery; opt for one big plant instead of many small ones.
Go vintage flair with your furniture; second-hand items can give your room a real boost.
Mix and match patterns; combine different fabrics and styles and go wild.
Don't be afraid of color; think bright turquoise and yellows.
Forget about a headboard and add some bold wallpaper behind your bed.
Fill the floor with an eye-catching carpet as a finishing touch.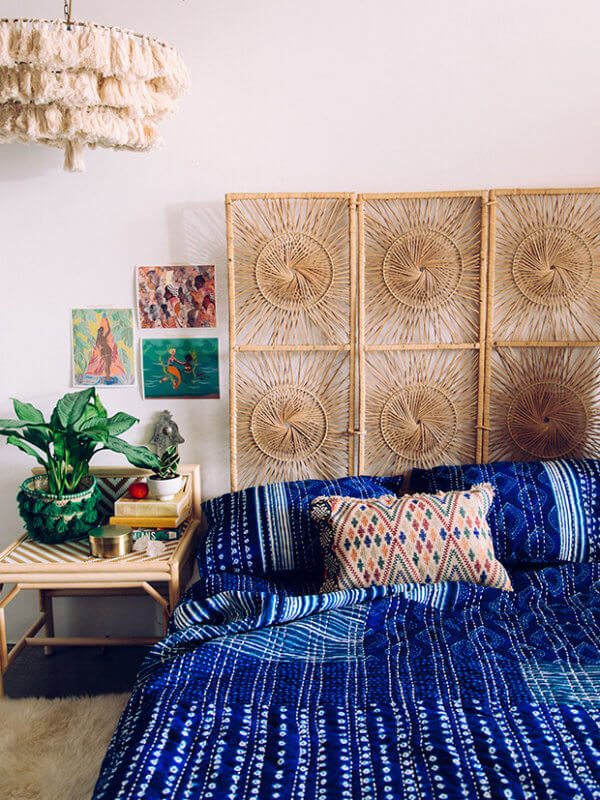 If a permanent change is a bit too much for you think about getting a real bold quilt on your bed. Add some big pillows or just start experimenting with a bright colorful duvet cover. That way you can easily find out if a boho bedroom is a thing for you without spending loads of money!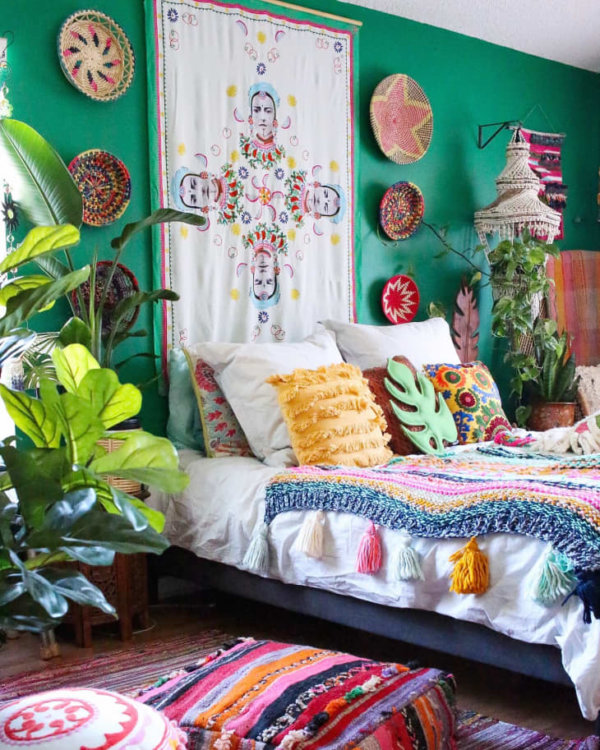 Bohemian style is an attitude of freedom
Other blogs you will love!
Amazing bohemian decors to fall in love with!
A stunning bohemian home to dream about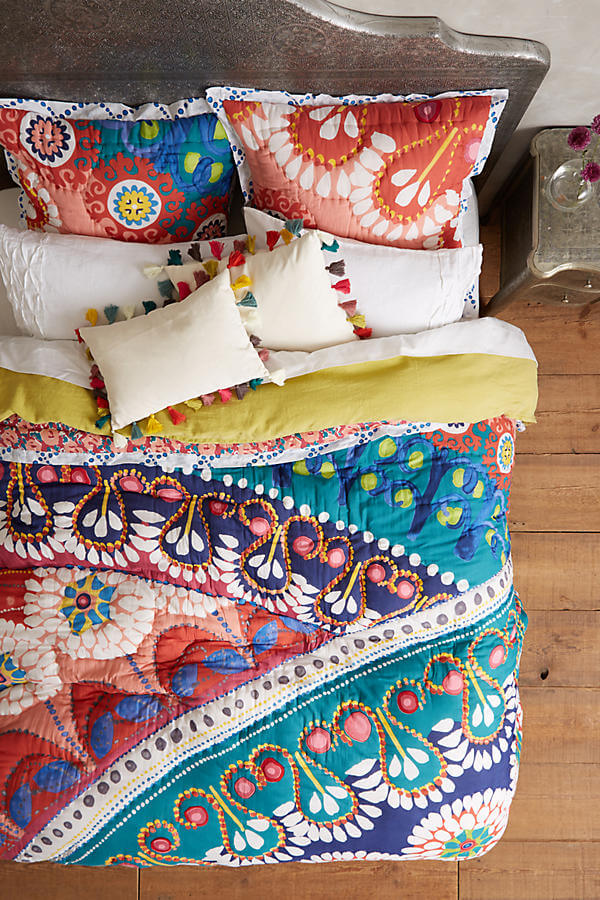 Hope you loved this blog on bohemian bedroom inspiration! Please do leave me a comment to share on how to bring the boho vibe to your bedroom! Personally I love to wander around Pinterest and look for new styles and pretty homes. Where do you get your inspiration from? Would love to hear your ideas and tips.
With love
xoxo Yvon
Source: all the pictures from this blog are from The Jungalow & ApartmentTherapy