Probably one of my most asked questions. How to dress bohemian when the season changes to winter? During the summer it's easy to find cute flowy dresses with some Ibiza sandals, but when the colder days are here it seems almost impossible to still dress boho. Or is it?
The Best bohemian winter brands selected for you
Staying warm and comfy should always be your first priority, but there is no reason to lose your boho style during winter! But where to shop? I've selected some of my favorite bohemian brands that I love to shop from and that will definitely get you through the colder days!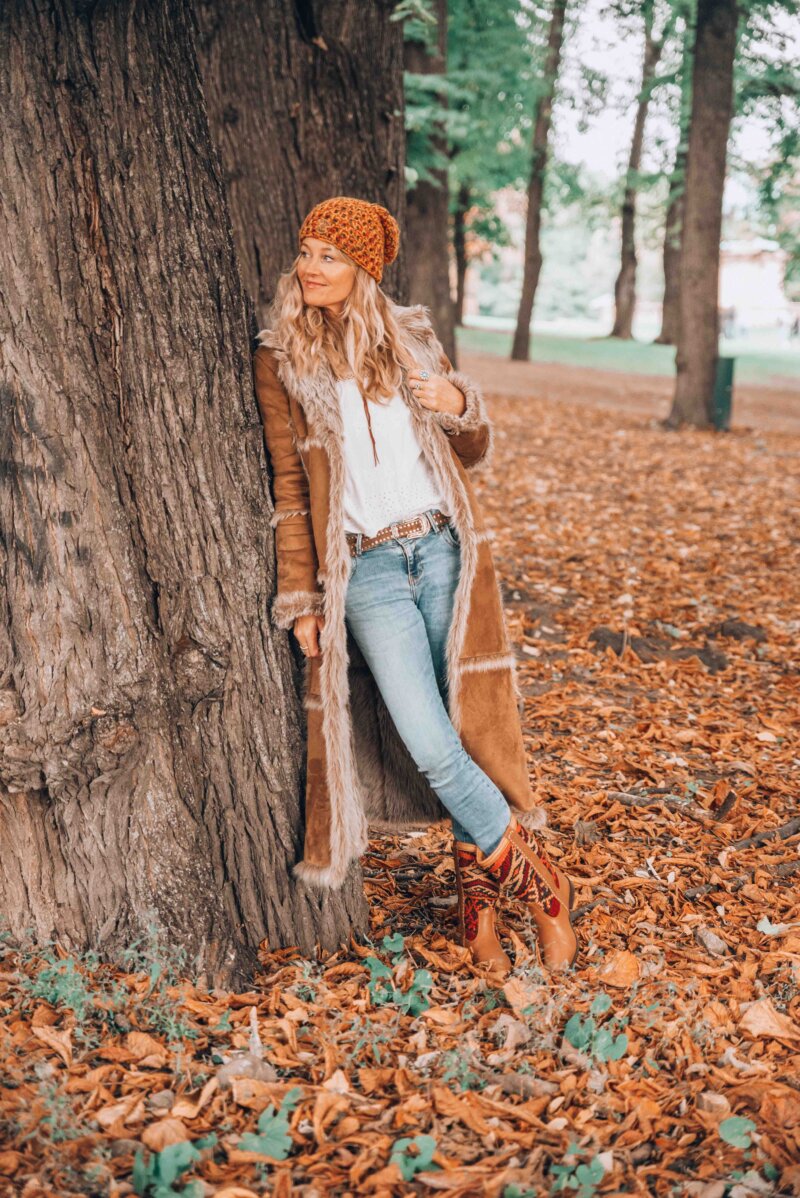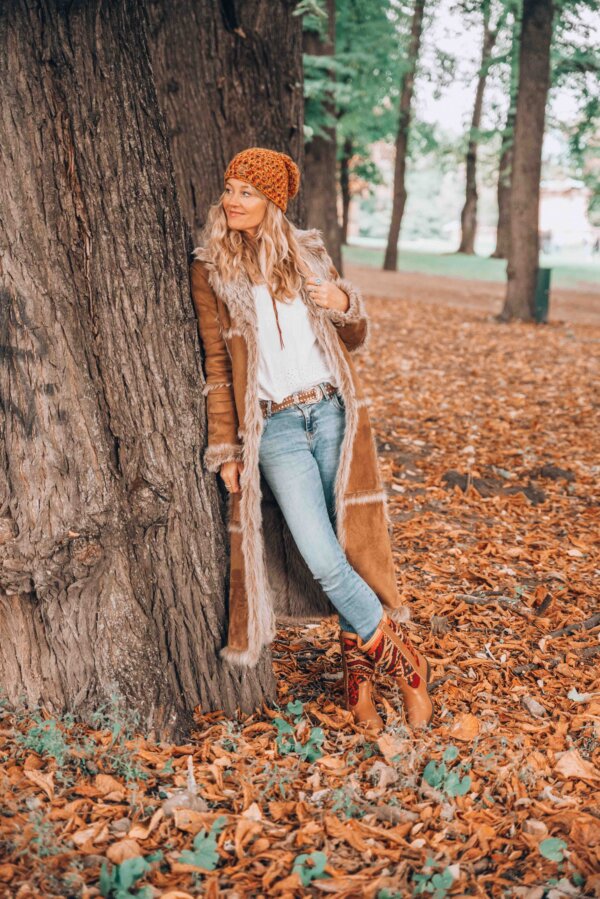 My favorite winter brands with a boho touch
LoveForever
Leave it to the Scandinavians to still dress with style during the winter. This cute little boho brand from Sweden is one of my first stops when it gets colder.  Remember that cute crochet coat? Yes, that's from LoveForever. Think warm Leo print faux fur jackets, flare jeans, and tall boots. No worries, they ship worldwide.
Anthropologie
Where would we be without Anthropologie? One of my first stops in Boston is always their gorgeous store on Newbury Street. It's just impossible not to find something you like with them. And what I like most about them is that is not just their high-quality clothes but they are one of the few brands that really put effort into their winter collection without losing their unique style. They recently opened up a store in Amsterdam too (lucky me) but you can also find the entire collection online.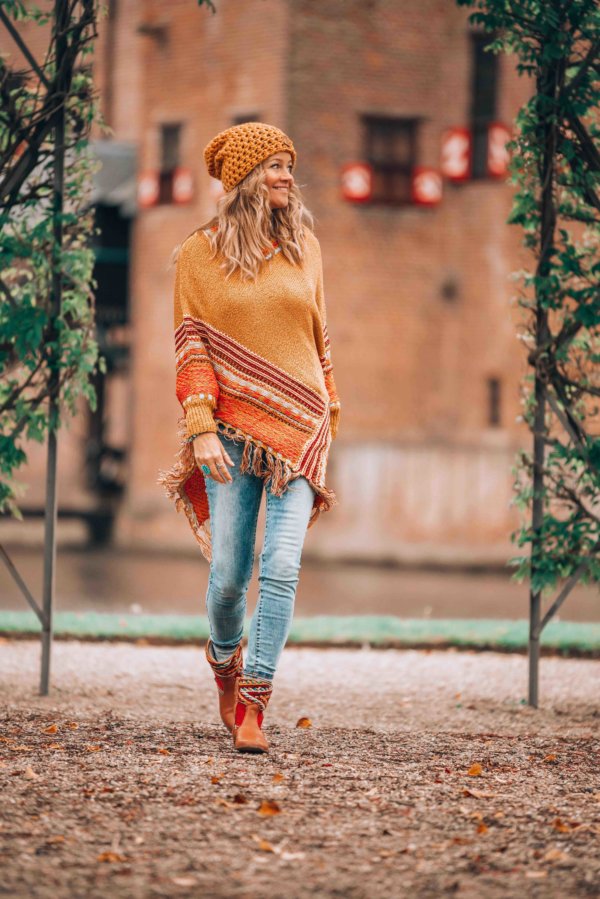 Urban Outfitters
This store doesn't really need an introduction. If you are looking for a faux Shearling coat this is the place for you. S0me fab flare jeans or a warm cardigan. Urban Outfitters always has a style less ordinary that we all love so much. And don't forget to check out their Vintage & Renewal collection. Here you can really find some old-school beauties! For the entire collection click here.
FreePeople
Where would any boho girl be without FreePeople? From the start of October, this is the first stop where to look for warmer clothes. Knitted maxi dresses, tops with the most amazing prints, beautiful flare corduroy pants, and did you know they also have a lovely collection of vegan leather jackets? Let the cold days start!
Carol Bohemian Style
Although Spain is not known for its cold winters, this cute little boho brand is one of my favorites for ponchos, warm gilets, and the cutest coats. I love the whole 70-s vibe that they manage to bring into every collection. Their website is in Spanish so you might need to do a little Google translate, but it will definitely be worth your time. Otherwise, just connect with them through Instagram and send them a DM.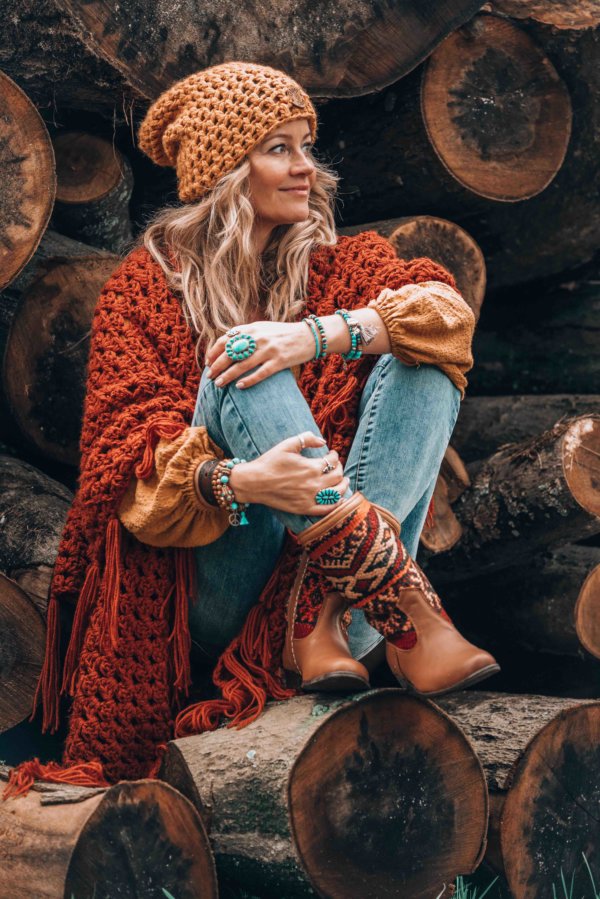 Odd Molly
Another amazing brand from Sweden! This sustainable boho brand is used to cold winters and dark days. Where the 70-s meet boho chic is probably the best way to describe their style. High quality and sustainability are what Odd Molly is aiming for so don't expect super cheap prices. If it's the quality you are looking for you will love this brand! Have a look at their latest collection here.
IbizaMode
This Dutch online store holds some of the best bohemian brands ever! Think Miss June, Jaase, Gybizia, Moost Wanted, and many more. And the best thing is they have an awesome winter collection too. Warm winter boots and the perfect boho knits to get you through winter. IbizaMode ships worldwide 
The Kindreds Boots
I'm not gonna lie to you. I'm a boots girl and I wear my boots from October till April. I just hate cold feet! But where to shop for some cute warm boots that still make you look boho? My favorites come from The Kindreds. These unique Kilim boots come with an ultra-soft lining and the outside is made from real kilim rugs making each pair of boots unique. Shop the entire collection here.
I hope you like my selection of bohemian winter brands! Let me know where you love to shop when it gets colder. What is your favorite brand for winter? Drop me a comment below and don't forget to check out my winter favorites here.
With love & light,
xxx Yvon