Cowboy boots styled with a fabulous maxi dress
Luckily for us Euro girls there are also many European brands to choose from: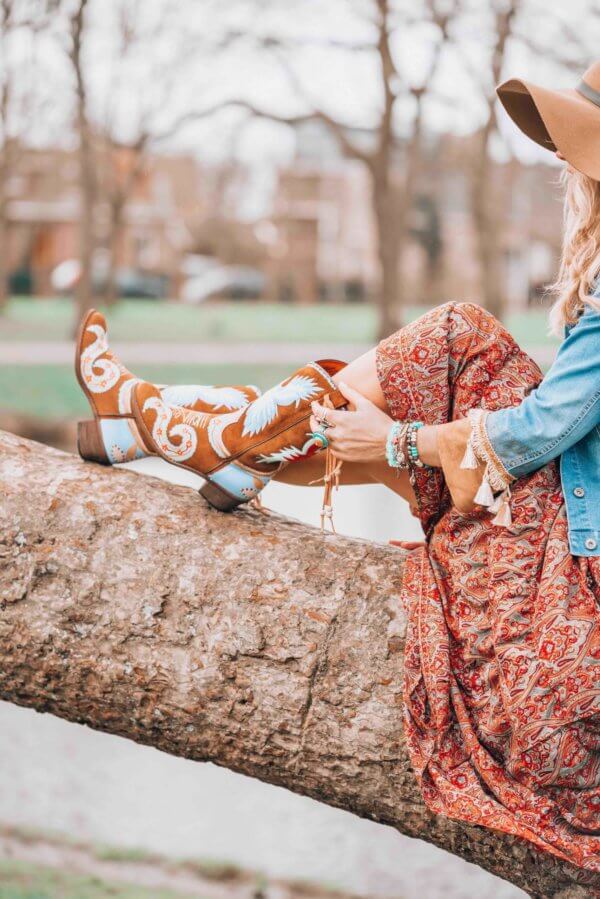 For this look, I styled my handpainted cowboy boots (Lola Guarch) with a maxi dress (vintage) and an embellished jeans jacket (also Lola Guarch) The weather here is still cold and rainy so it's nice to wear warm socks in my boots and a jacket to keep me warm and also to be able to hold onto my bohemian style.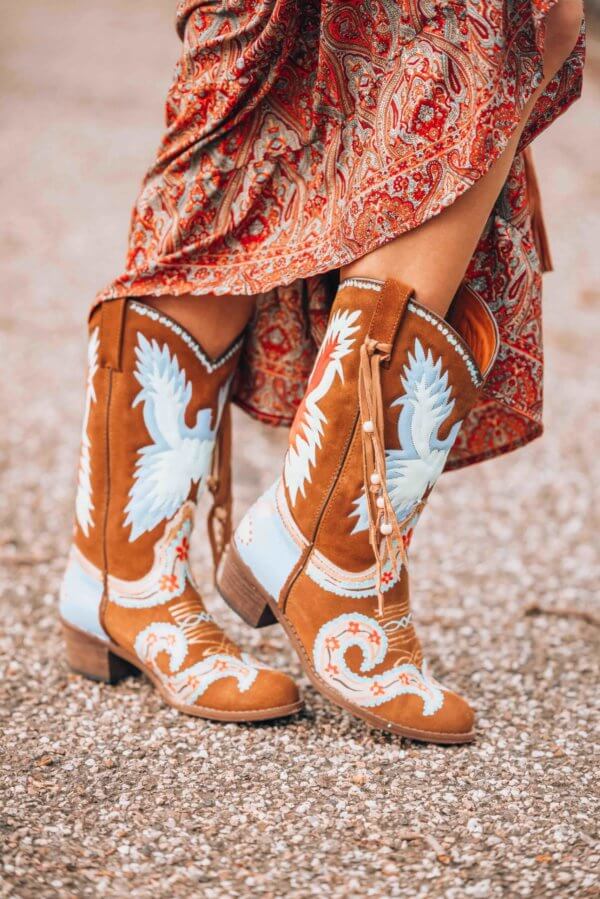 For more boot-inspired looks click here: Cowboy boots with pink | Knee-high fringe boots | Bohemian winter boots 
Are you a boots girl too? Do you like to style your cowboy boots with a dress or do you prefer to style them with your skinny jeans? What are your favorite brands? Drop me a note and let me know!
I would love to hear from you!
With love & light,
Yvon